Cancun
Amazing Wedding at Dreams
This is a review of: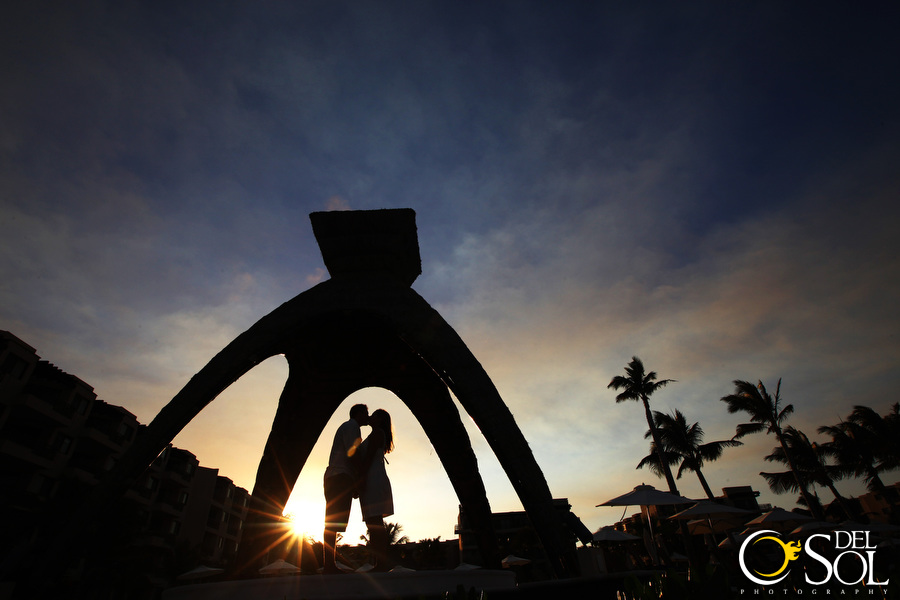 Detailed Ratings
By
Cbert22
, · 1,012 Views · 0 Comments
Hello Ladies,
I got married at Dreams on 11/30 and i have to say that it far surpassed all of my expectations! Having a destination wedding and choosing Dreams were the best decisions we ever made and you will NOT regret it!! Below is a brief review. Please feel free to email me directly if you have any questions as I was not able to get too detailed here and there are plenty of things I have left out. I know how hard it is to plan this so I am happy to help in any way I can, although I may not be checking this forum much anymore.
cbert22@hotmail.com subject line: Question regarding wedding at Dreams
Arrival Date 11/28
Wedding Date 11/30
45 guests/ 47 total attendees
Welcome Dinner: Seaside Grill
I ended up paying the 15 per person to have the welcome dinner. It was totally worth it in my opinion. We just felt like we should have another event planned for all of our guests since they had travelled from so far to be there. We had the restaurant all to ourselves and it was wonderful. The food and service was great and we used this time to give out our welcome bags. I highly recommend doing this if you are able. It was also a great was to have our guests mingle ahead of time so they already were aquainted prior to the wedding
Ceremony: Time/Location- 3:30pm @ North Beach
Best location as far as privacy goes. There was still a few beach goers that stayed and watched but it was nothing compared to some of the other weddings i saw at the gazebo and south beach. They set up beautifully and the backdrop was gorgeous. I stayed in the Presidential suite the night before the wedding with some of my bridesmaids which was perfect as we literally walked out the sliding doors to the ceremony. It also allowed for ample space and great pictures.
Cocktail Hour: Time/Location- 4:30-5:30pm @ Desires Terrace
We were off taking pictures for most of the time so we missed the cocktail hour. We showed up for the last 15mins.
It's a very nice location but it does get a little stuffy
We got the Caribbean Trio and they were fabulous (so i heard). Everyone enjoyed them
Reception: Time/Location- 6:30-10:30p @ South Beach
I LOVED this location!!! I had my heart set on the pool deck from the very beginning but it was booked on my date so i had to go with the south beach. Even when i got there and saw how beautiful the deck was i was mildly depressed. I even started second guessing myself as to why I didn't change my date. But the moment i saw my reception set up i was beyond thrilled! It was beyond my wildest dreams. They did an amazing job with the set up and our group felt totally secluded. It was perfect!! We had the Caribbean Buffett with some modifications to account for vegan guests. It was delicious. The staff was amazing and our guests were impressed by the level of service all around. Also, I didn't pay for any lighting at all and the set up they did was amazing. Save your money!!!!
Hair/Makeup: ANA
She was amazing!!! I was super concerned with getting my makeup done by a total stranger so before i left i went to Nars cosmetics here in LA and had a two hour make up session/tutorial and bought all new makeup. When i went for my trial with Ana at Dreams the day before the wedding i showed her the makeup and explained what i could remember from my trial in LA (which was not much) and then i let her at it. She finished in 15mins and it looked even better than my previous trial. She did an amazing job on my hair as well. Definitely recommend her!!
Wedding Coordinator: Gina
Gina was amazing. Knowing that i only had one day to meet with everyone (since i was only in town the day before the wedding) she set up meetings with everyone for us. We just arrived at the wedding office at 10am and then the different folks rotated to meet with us. Gina was on top of everything and she really tried to help out wherever she could.
Photography: Frank (Adventures)
This was one of the biggest highlights of the entire experience. As you know, most of the reviews on this site are for Anel, so I was dead set on having her shoot our wedding. I had been bugging her from the beginning asking if she could shoot my wedding but she was unable to commit to me since she wasn't sure of her schedule. When we finally met with her the day of the wedding she informed me that she was not going to be able to shoot us. I was devastated at the time since I had no info on any of the other photographers, however Frank far exceeded any expectations i could have had. My wedding pictures are breathtaking. He creates the most magical set ups and his photos are truly pieces of art. We also did the Trash the Dress with Frank which was by far the best decision we made. We opted to pay an additional fee to shoot the photos at a fresh water cave near Playa Del Carmen. The pictures are out of this world amazing. It was a lot of work and not the most comfortable experience, but the pictures i now have are priceless. Frank has an amazing eye and is a pleasure to be around. I cannot recommend Frank or the Trash the Dress session enough.
DJ: Cesar
Cesar was great. We did provide him with a bunch of music that we wanted played but he also filled in the gaps with great choices. Everyone danced and had a great time. He also threw in the dance floor for free since we ended up adding an extra hour to the reception which was amazing!!
Overall, I had the most amazing wedding ever!! I would not change a thing!!! All of my guests have told me that it was the best wedding they had ever attended (which is all i ever wanted :) ). Dreams was the perfect choice for us and I can't wait to go back there!!!!
Good luck to all you future brides. You are going to have the time of your lives....I'm jealous :)