Photographer Reviews
If you are looking for a wedding photographer in the Mexico area it is simply time to stop your search
This is a review of: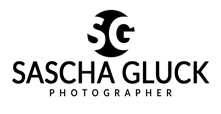 Detailed Ratings
Pros:
Polite, GREAT photographer, amazing pictures, great communication back in the states
Cons:
Was so excited to get photos when I saw few samples was extremely gut wrenching waiting to get the rest!
As I said before if you are going through the wedding process, I know what you are going through. It is a hectic process, and can be very stressful for all involved. So read this and relieve some of that stress. When we decided that we wanted to go to Mexico to get married we knew the main reason was how beautiful the area truly was. The wife and I decided, we would cut corners in some places but that we would redistribute that to a great photographer who would capture our memories forever. The hard part was in fact deciding who we would choose. We must have looked at 10 different websites, and even looked at photographers from the states we could fly down. This is how important it was for us.
Then we found Sascha and the wait was over. He first impressed us with his quick response to our emails, that answered all the questions that we had about pricing and the such. Many of the others were very slow in their response, but not Sascha. Through the entire process he did a great job of communicating the plan up until we got to our destination. When we met him at the hotel the day of our wedding him and his assistant (Misel....I apologive for butchering your name) made us feel like that they were not even there. I love the fact that he tries to capture the wedding from another viewpoint than simply people lining up and taking pictures. His vision and skill are amazing. If I remember correctly he took something like 700 shots. He was very cordial to our entire family, and to also everyone around him. Truly an amazing man. If you think that I have a man crush on Sascha......you know I just might if I was not married.
That is how pleased I was with his performance. In fact this is the first review that I have written about someone or something so that too should speak volumes. The second day we took the trash the dress photos, and let me tell you that this the most fun and best pictures. Too heck with letting a dress collect dust in a closet....capture the moment forever. He took us to a remote beach to capture the photos. That was another thing I loved about Sascha. He could just take everyone to the same places and crank out the same pictures, but he dosen't. Ever experience is different. In fact I believe he stated that we were the first ones to come to the area that we shot. Sascha and his assistant made the thirty minute drive to the area fly by, as we all got to know a little bit about one another. By talking to him I was able to understand that Sascha loves life and capturing it on camera. It was amazing know that he had been to the great barrier reef, battled the snow in Switzerland, and how he came to do what he was doing. He is an intriguing person.
When we were done shooting, he told us of what would happen in the next few weeks. And then we got the pictures. Are you freaking kidding me!!!!! They were amazing. He edited more than he quoted....he sent almost double what he originally stated he would, and they were all amazing. Almost like they were 'from a different planet'. The only problem is going to be deciding which ones to put on my wall. Your a great man Sascha and thank you for being able to capture the best day of my live in pictures for the rest of my years.
Michael