Photographer Reviews
Amazing person with incredible shots
This is a review of: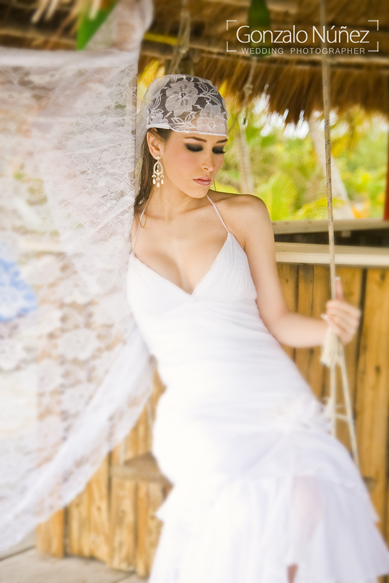 Detailed Ratings

By
orj7
, · 379 Views · 0 Comments
Pros:
Friendly, creative and passionate
Cons:
I want more photo shoots with him!!!
Gonzalo Nunez - what an incredible man!
The moment you begin dealing with him you can feel his passion for his work and his clients. There was positive energy oozing from his emails and phone calls. Gonzalo was also very responsible, very reasonably priced and very flexible with packages and arrangement on the day.
On the day he was extremely punctual (ie, early!... also for the TTD session the next morning). He interacted with me and the wedding party (and friends) really well so he managed to get a good idea of who was who on the day. He moved around so easily and freely and you could tell he knew what he was doing. I was not worried one bit that a moment of my wedding would not be captured!
The photos? Incredible (and that's an understatement). I have received so many compliments from friends, family and random people who are simply amazed at how stunning and impressive the pictures are - from the angles, the tones, the background, the lighting, the subjects and the expressions on our faces. He truly captured the moments so well... so perfectly.
The TTD session was unbelievable and so were the pictures. I felt (and looked!) like a mermaid in the cenote... so ethereal - simply breathtaking. We also had pictures taken on the beach in Tulum and were able to get creative by doing handstands on the beach with the spectacular backdrop of the ruins and the sea. People back home say they had never seen anything like it - that I should publish the pictures, that I should enter them into competitions... that I should simply enlarge them and hang them everywhere! Yes, I am very proud of them :)
I was also fortunate to have time and Gonzalo for a boudoir session... I have never felt so sexy and he made me feel so comfortable. I (and I believe my husband) love the photos!
We are trying to get Gonzalo to Australia to capture the wedding of my brother in-law... that's how much we loved his work and HIM!
Give me a call or send me an email if you want to ask any more question!!!