DJ & Entertainment Reviews
Awesome Wedding DJ
This is a review of: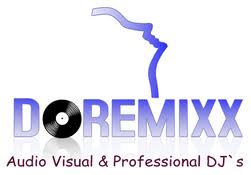 Detailed Ratings
By
Lorigan
, · 617 Views · 0 Comments
Pros:
Great customer service, professional, well prepared, awesome music, pleasure to work with
DJ Temo and Ivan are absolutely the best. Planning a destination wedding can be very stressful especially when you can't meet with your vendors well in advance. We met with Ivan few days before our wedding and once we met him, all of our worries went away as he was nice, professional, and very well prepared. Ivan was very accommodating to our special requests. We had a diverse music selection that included English songs, Spanish, Jewish and Albanian. Despite of all that interesting mix , DJ Temo did a fabulous job and kept the crowd dancing the whole time. He was amazing and we couldn't have asked for anything more. My husband and I are so happy with their service. We highly recommend DJ's Doremixx for your next big event as they are amazing and simply the best.
Thank you DJ's Doremixx for your excellent service!