DJ & Entertainment Reviews
Couldn't have asked for better!!
This is a review of: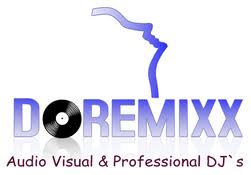 Detailed Ratings

Pros:
fun, followed playlist, loved the props and fireworks
Cons:
too fast of a night!!! :)
I knew immediately after getting engaged that the music played at wedding receptions makes or breaks the night. Therefore after much research, I went with Ivan from Doremixx.
After giving him a list of must play, do not play, when to play etc.. he was able to follow it without a problem and made the night more fun than I could have imagined!
We were married on 10/21/11 at Valentin Imperial Maya. Ivan played every song on my list and them some. He knew exactly what mood everyone was in and went with the vibe.
Him and his assistants had everyone dancing the whole night! I read in another review that someone's 85 year old grandfather didn't sit down... I can agree that my 80 year old grandparents were up dancing the entire night! The party was so much fun that some of our guests even took their shirts off!!!
It is safe to say I had the best wedding out of any wedding I've ever been too and wouldn't have been able to do it without DJ Ivan.
Boys with no shirts:
Pop Pop Dancing the night away!