Destination Wedding Resort Reviews
Moon Palace Jamaica Grande Ochos Rios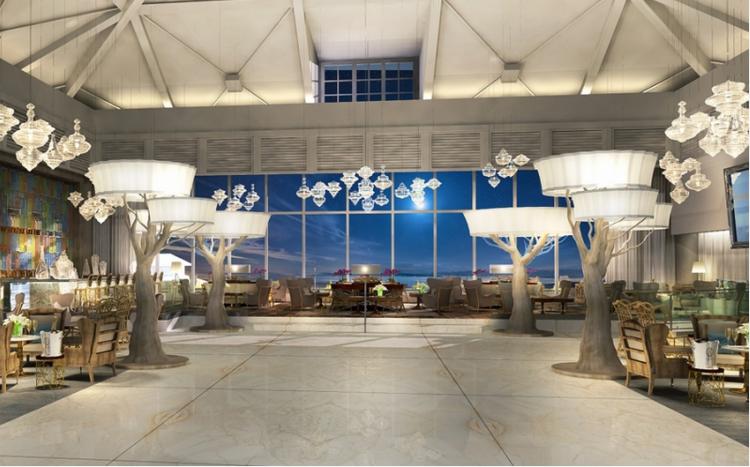 Ratings Distribution
(Rated 5 stars with 2 reviews)
Rated #13
of 80 Jamaica on BDW
About:
CARIBBEAN LUXURY AT YOUR SERVICE
Your Jamaican paradise is waiting. Beautiful beaches line the resort and with it, an unobstructed view of the sparkling waters of the Caribbean. With more than 700 well-appointed rooms, Moon Palace Jamaica Grande is Palace Resorts newest resort in Ocho Rios, Jamaica. We're located a five minutes away from Downtown Ocho Rios, so you have the choice of enjoying the relaxing and convenient confines of the resort or going on an adventure of your own in the city.
Exceptional service and delightful amenities are only part of your experience at Moon Palace Jamaica Grande. Add to that a large array of activities and fun adventures and get set to embark on a vacation of a lifetime.
Luxurious accommodations, fine dining, delicious snacks, top-shelf drinks, 24-hour room service, free wireless Internet, and the best staff that'll turn your vacation into a lifetime of  memories.
Member Reviews
We really love shooting in this hotel. [sharedmedia=gallery:albums:18203]  
Read more...

Cons:
one and a half hours from Montego Bay airport
I was one of the first travel agents to be invited to view this property when it was about 90% complete.   Moon Palace Jamaica Grande is going to change the game of all-inclusives in Jamaica!   If you have any questions or would like rates, email me at Tammy@wrighttravelagency.com   Resort: The resort is beautiful. The finishes chosen make the resort feel modern but still have organic touches like the tree shaped lights.  The overall decor is one the the most beautiful I have seen in awhil
Read more...