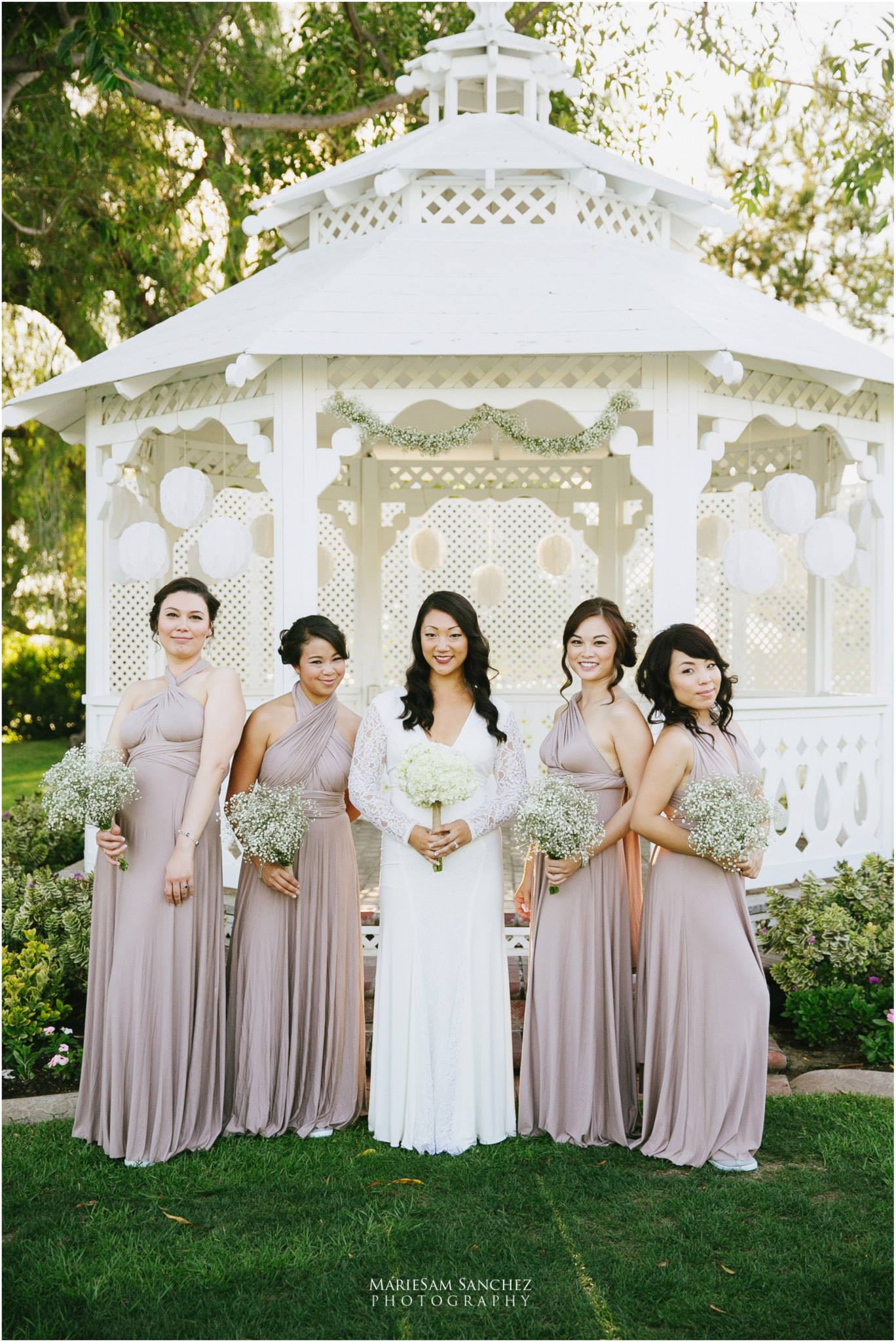 Bridesmaid style isn't what it used to be. Gone are the days of awful bridesmaids dresses that go straight to the thrift shop donation bin once the wedding is over. Dresses these days are fashionable, practical and beautiful. I for one, wanted to make sure my girls had something to wear that was pretty, practical and affordable. But I also wanted to make sure they each had something they could use in the future, beyond my wedding day.
A quite popular trend these days is dressing your bridesmaids in different styles to suit their body shape and frame, according to what looks best on each individual. Because let's face it, not every style looks good on everyone. I think the convertible dress is also a great option for the Bride to wear to her rehearsal dinner or even as a reception dress for those late-night partying hours!
The convertible dress is absolutely one of my favorite bridesmaid dress styles and fortunately, these days, there are tons of options -- from affordable to pricey -- to choose from. Two Birds was one of the pioneers when it came to the convertible dress, but Etsy also has an awesome selection of convertible styles. Just make sure whatever line/designer you decide to go with to check on production/turnaround times and for a thorough understanding of the different ways the dress can be styled!
Wedding Finds is a BDW feature that will highlight special little finds or ideas that may help you along during your wedding planning journey. If you have a special wedding find to share, feel free to add your suggestions in the comments section!
- - -
About me: I am a former BDW Bride AKA as MarieSam and was addicted to this forum as I planned my own wedding in 2009. Since 2010, I have been the proud owner of MarieSam Sanchez Photography -- a husband and wife photography team based in Southern California and documenting love all over the world.
---