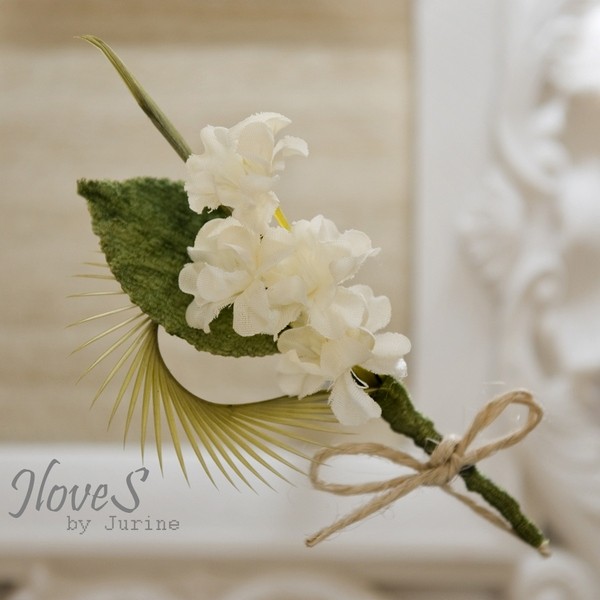 Wedding details -- you either love em or hate em. In my case, they consumed tons of my wedding planning because I wanted every detail big or small to perfectly mesh together. And I wanted my details to be unique.
When it came to a lot of our floral details, we opted for artificial ones because it was more economically feasible for us and well, I wanted to make sure our flowers were exactly how I envisioned them. One of my favorite finds was our groomsmen boutineers! We had these specially made through an Etsy creative and till this day, I still love them! Handcrafted boutineers via Etsy is a great way to add style and a touch of uniqueness to your wedding party without breaking the bank.
Click here to view some incredibly cute wedding boutineer options in various styles, sizes and colors to fit your taste!
* Wedding Finds is a BDW feature that will highlight special little finds or ideas that may help you along during your wedding planning journey. If you have a special wedding find to share, feel free to add your suggestions in the comments section!
---