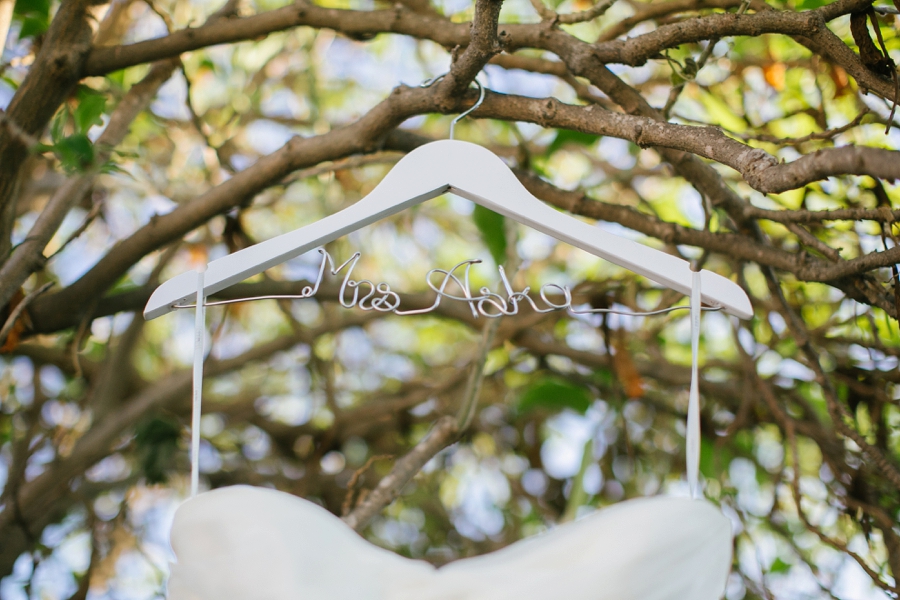 As a wedding photographer, I absolutely love documenting all the day's special little details -- things that the bride and groom have carefully included as part of their entire wedding experience. One of my favorite parts of the day happens early on, when I get photograph all the bride's beautiful details, namely The Dress -- yes, The Wedding Dress.
One of the things I always remind my brides as they prep for the Big Day is to make sure they have a pretty hanger to use for us to hang their dress on, something that compliments their dress. I especially love the personalized wire hangers that have become popular bridal gifts in recent years. These not only add some extra flair to Wedding dress photos, they are the perfect memento for the bride!
Click here to view a variety of Wedding Dress hangers offered by Etsy creatives. There are tons of choices perfect for every name, style and budget!
* Wedding Finds is a BDW feature that will highlight special little finds or ideas that may help you along during your wedding planning journey. If you have a special wedding find to share, feel free to add your suggestions in the comments section!
- - -
About me: I am a former BDW Bride AKA as MarieSam and was addicted to this forum as I planned my own wedding in 2009. Since 2010, I have been the proud owner of MarieSam Sanchez Photography -- a husband and wife photography team based in Southern California and documenting love all over the world.
---