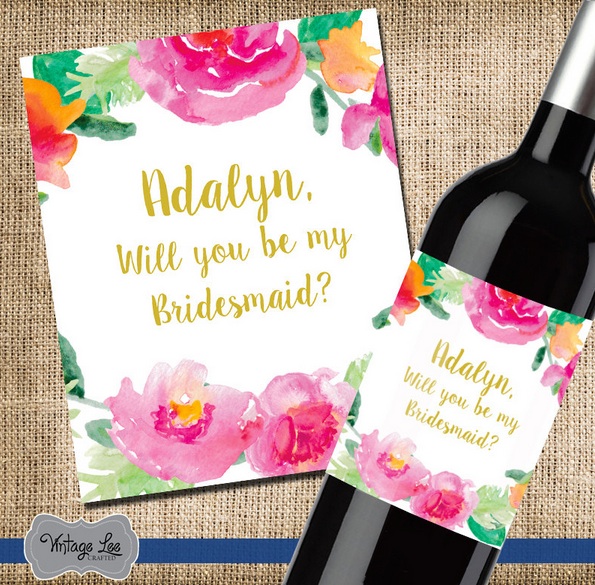 Looking for a unique way to ask your closest friend to be a bridesmaid? Don't settle for just a simple phone call, email or a text -- there are plenty of sweet little trinkets that you can give to pop the question!
From personalized wine glasses, specially labeled wine bottles, to beautiful custom necklaces to coffee mugs -- asking your best gal pal can be done in a beautiful way that she will never forget!
Click here to view a plethora of "asking your bridesmaid" gift ideas offered by Etsy creatives.
* Wedding Finds is a BDW feature that will highlight special little finds or ideas that may help you along during your wedding planning journey. If you have a special wedding find to share, feel free to add your suggestions in the comments section!
- - -
About me: I am a former BDW Bride AKA as MarieSam and was addicted to this forum as I planned my own wedding in 2009. Since 2010, I have been the proud owner of MarieSam Sanchez Photography -- a husband and wife photography team based in Southern California and documenting love all over the world.
---