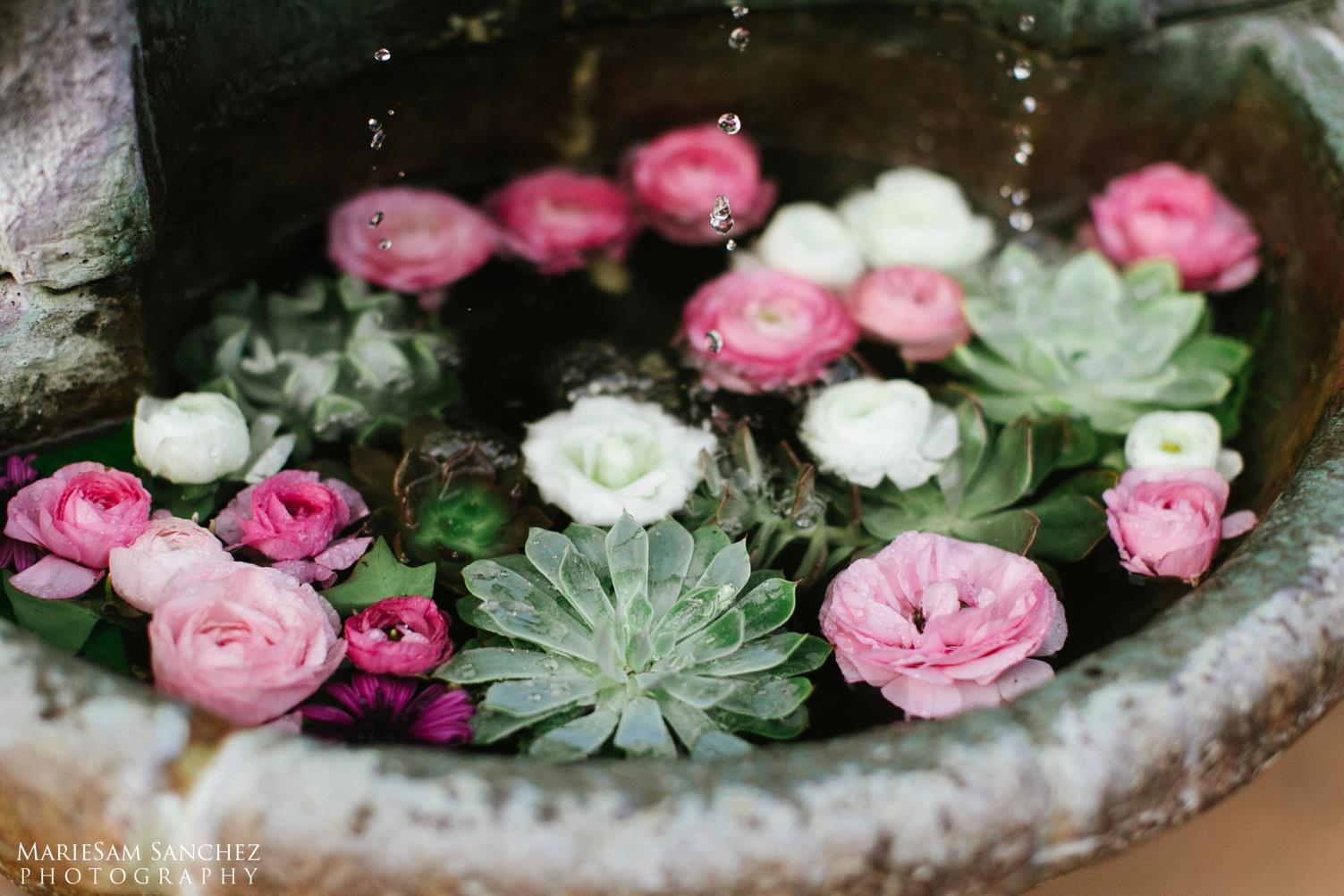 Written by Sakurako Yakushiji the COO and Master Florist & Decor Expert of LATIN ASIA
Imagine yourself choosing your decoration, your bouquet, your invitations, flowers for the centerpieces (among other things), and you close your eyes. How do you see your wedding? What do you envision? Nothing!?! Perhaps it's because you haven't yet defined the right theme colors that will give you your dream wedding -- a complete vision of knowing what everything will look like. A vision that you will only get by choosing the right color and vibe to your wedding. I personally think that choosing your color palette is the next thing to do, right after you set the wedding date. The next big step that will define your wedding is choosing the right colors for your celebration because it will help you create the perfect wedding.
Choosing the right color for your wedding gives you the chance to be creative and to set free the inner artist that we all have inside us and with each year's new color trends there is so much to play with. Once you pick your colors, you'll quickly discover that been creative is just the beginning of this exciting journey called wedding planning.
Here are some of this year's most popular color trends -- a variety of daring and fun colors that will let you add your personal touch and uniqueness to your own wedding celebration. Let the fun begin!
SPRING WEDDING COLOR TRENDS
Natural Organic
(Tropic, classic gray, Rain & Ivory)
Now that the organic theme weddings are in, here are the perfect palette colors that will let you play and combine with the natural and elegant look. Brides like to choose these tones especially when it comes to picking their bouquet and/or centerpieces. So think in orchids, baby's breath, dustin miller, and succulents.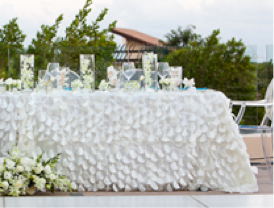 Sunny Love

(Tangerine, Pumpkin, Butter & Sage)
I really think this palette was created with destination weddings in mind! If you are looking for fun colors that will allow you to get the best of your destination wedding by honoring the sun and still convey the touch of an organic wedding, look no more, this color combo is just for you!
New Romance

(Classic Blue, Dusk, Carnation & Silver)
This color palette will allow you to integrate colors that will be suitable for him and still keep the feminine touch with the help of the blush tone. It brings the best of both worlds together by creating an elegant and romantic ambience.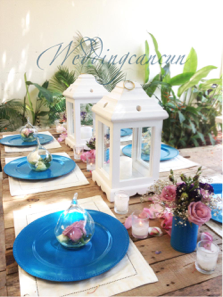 WINTER WEDDING COLOR TRENDS
Glamour
(Gold, Champagne, White & Custom Tan)
With this combination, I can envision a wedding full of glamour and different decor options that will allow your wedding be a huge success even with minimum details. From elegant bridesmaid dresses to incredible reception tables, these colors will help create a glamorous environment.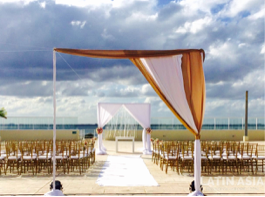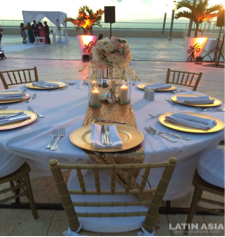 Daring

(Black, Strawberry, White & Sage)
Now these are very daring colors that will truly create a very passionate and unique vibe. Don't get confused with this palette thinking you might create a dark wedding, rather, think of it as very romantic and sexy colors that will go great with a final touch of a red lipstick!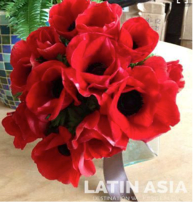 Blossom
(Lavender, White, Sugar & Slate)
This romantic combination will allow you to mix vintage with romanticism with a very rustic look and vibe. Again it is a palette that can be equally appreciated by the groom and the bride. Let your imagination fly!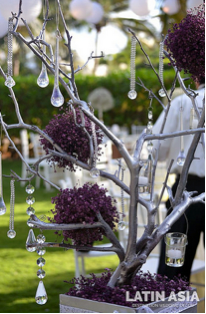 One of the amazing things about working in the wedding industry is that you are constantly moving forward. LATIN ASIA is always evolving and working to create new things that will let you personalized your destination wedding. Want to know what do we have in store for next year? Contact us at latinasia.flower@gmail.com and we will guide and help you discover the right color palette for you!
For more information on LATIN ASIA's services, visit their website at: www.weddingcancun.mx or contact the team directly at latinasia.flowers@gmail.com
- - -
Sakurako Yakushiji, COO, Master Florist & Decor Expert of LATIN ASIA, has impeccable logistics knowledge, extraordinary floral design skills with a Masters degree and international license in Japanese floral art. Having her own Hindu wedding ceremony at Agra India, she and her team understand the deep meaning of what it takes to create a dream Destination Indian wedding regardless being Hindu, Sikh or Ismaili Muslim. Saku has trained people from scratch not only to execute great performances, but to make every member of LATIN ASIA a better person creating new opportunities every day.
---