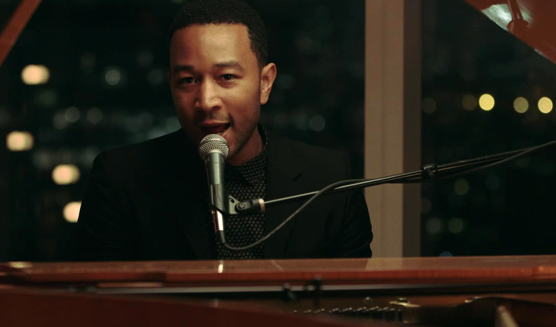 Every few years there comes a song that seems like it was put on this earth to be played at millions of weddings. These days, anything that John Legend sings is pretty much wedding-worthy.
But have you ever dreamed of having Legend serenade you and your sweetheart with "All of Me" during what would obviously be the most epic wedding celebration known to mankind? If so, then listen up:
The Grammy award-winning artist is offering the chance to sing at your wedding for $10. No your eyes do not deceive you, I said $10 -- as in the amount you would probably pay to download his entire CD to your iPod.
Through a charity raffle with his foundation, the Show Me Campaign, Legend is donating a private show at your wedding, or, if you're already married, during a special anniversary celebration. The performance can take place pretty much anywhere -- an engagement party, bridal shower, birthday party, going away party, or even a party just because is welcomed! The only caveat -- it must take place in the continental United States.
"I'm here to celebrate love and music with you, and it's going to be one of the best days of both of our lives" the singer enthusiastically says in a
. (
to watch the video).
By donating $10 to the campaign, you will receive 100 opportunities to win. Increase your donation to $50 and you'll have 500 entries in the raffle. Your donation must be received by March 26, 2015 at 11:59pm PST to be eligible for the raffle.
The funds earned through the raffle will help Legend's cause to bring music education to children, specifically toward rebuilding the auditorium at his alma mater, South High School in Springfield, Ohio.
To enter this incredible opportunity, go to omaze.com/legend. (Terms and conditions are also available on omaze.com/legend. Event must take place in the continental U.S.)
---