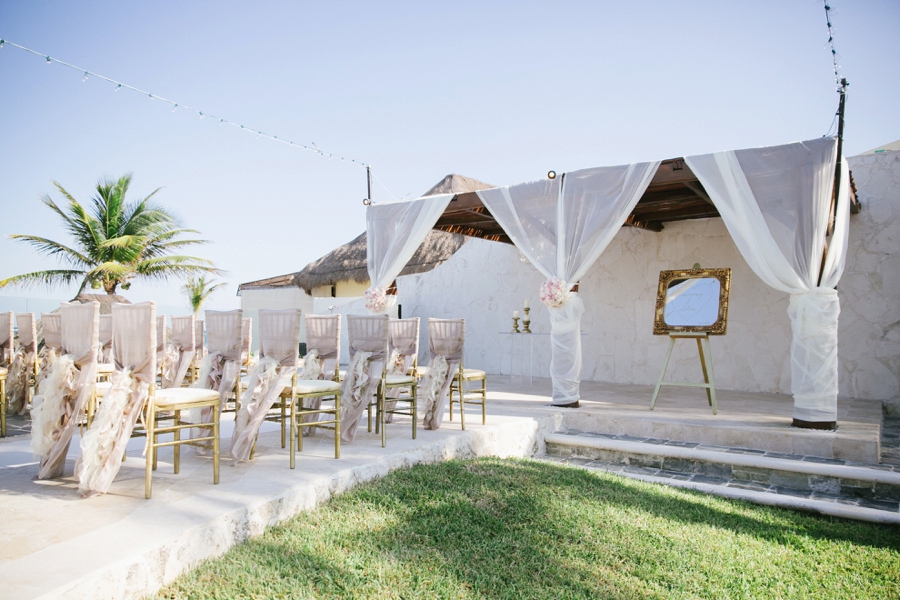 One of the perks of a destination wedding is the opportunity to really use your unique destination environment as part of the overall decor/setting for your wedding. In other words, showcase that gorgeous beach you're getting married on, or the extraordinary cliffside view where you'll be sharing I Do's. With a destination wedding, you don't need a whole lot of decor to embellish your already beautiful atmosphere.
BUT, if you're one of those brides who wants to not only showcase the environment but also bring other decorative elements into your wedding day -- by all means, DO IT!
An exciting trend for both weddings and vow renewals these days is incorporating luxurious decor elements with an outdoor setting.
Here are a few ways you can bring a touch of chic luxury into your outdoor celebration: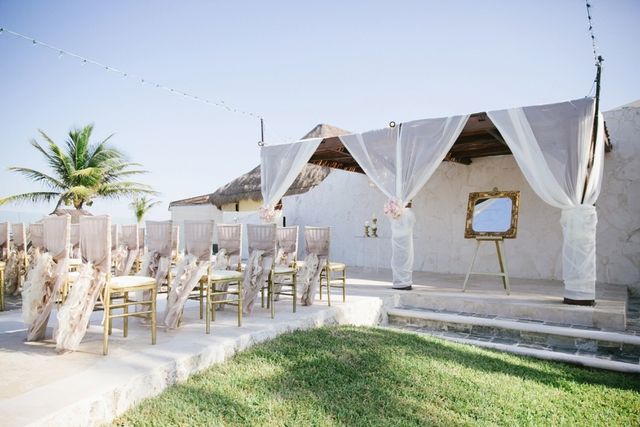 1. Hang a chandelier: bring a little sparkle to your ceremony or reception by hanging a beautiful chandelier up above. It not only will bring some shine to your overall decor but also serves as the perfect focal point to your celebration.
2. Go big on linens and chair covers: Adding gorgeous linens to your table tops or luxurious coverings to your ceremony and reception chairs can make a huge impact on your decor. These are key ways to infuse your wedding colors into your decor but also very practical decor elements. You can also add fabric to your wedding arch or even on the walls to your reception. Go big on fabric to create a glamorous vibe.
3. Use mirrors or reflective pieces: Mirrors and reflective decor not only creates depth, it also can make spaces appear larger and more spacious. Embellished mirrors are great to use for weddings signs and also in table centerpieces.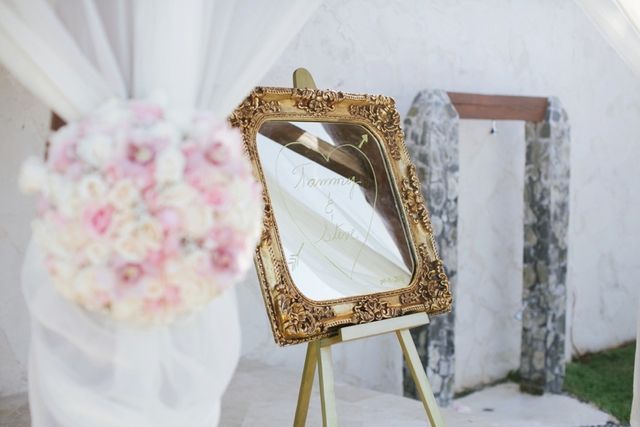 4. Use decorative pieces throughout as accents and don't hesitate to use diamonds and pearls: Candlesticks, pillows and vases are just a few ways you can make your outdoor space feel more "indoors." Pick unique pieces that you'd typically find in an indoor space and don't think twice about bringing it outside. Also don't be afraid to use pearls and sparkles to accent your decor and other reception elements like napkins, centerpieces and tablescapes.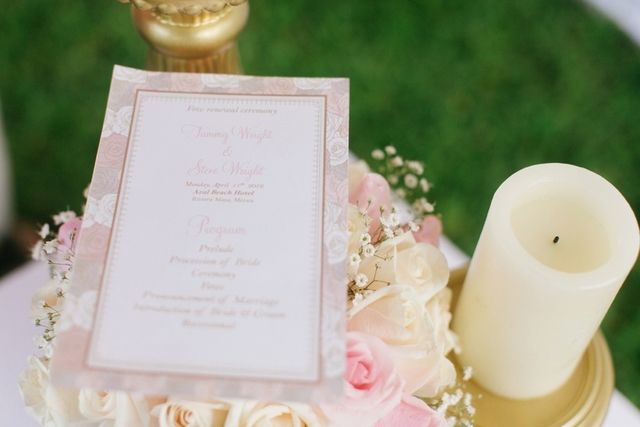 5. Have an outdoor lounge area: It's not only a great place for your guests to relax during cocktail hour, it's also a space that will give your celebration a cozy feel. Again infuse elaborate fabrics to create a chic lounge area accented by comfy loungers and couches, and don't forget the pillows!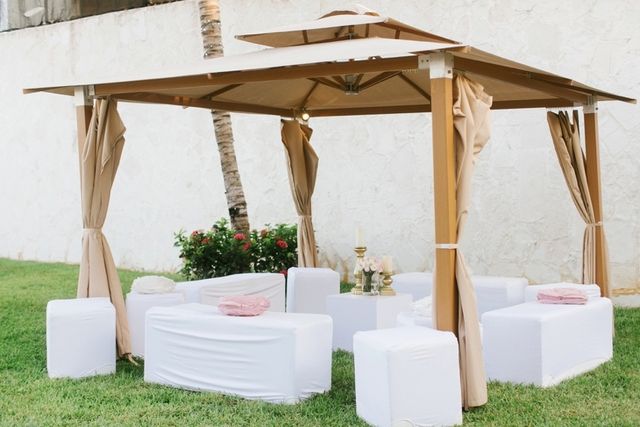 Karisma Hotel & Resorts -- which offers some of the most popular destination locations for brides and grooms in Mexico, the Dominican Republic and Jamaica -- gives couples the choice of several different decor themes in their Memorable Moments Signature Wedding Collections. These decor packages incorporate a plethora of incredible decor tips, including their "Pure Glamour Signature Wedding Package" -- which is the perfect way to give your celebration a touch of luxury by bringing old Hollywood glitz to an elegant tropical locale.
Other popular design themes from Karisma include: Vintage Elegance, Coastal Bliss, Colonial Charm. To see a complete list and additional details on Karisma's Memorial Moments Signature Wedding Collections, click here.
* All photos credited to: MarieSam Sanchez Photography
- - -
About me: I am a former BDW Bride AKA as MarieSam and I was addicted to this forum as I planned my own wedding in 2009. Since 2010, I have been the proud owner of MarieSam Sanchez Photography -- a husband and wife photography team based in Southern California and documenting love all over the world. I am also a mother to two girls, an avid traveler and a destination wedding writer/blogger.
---