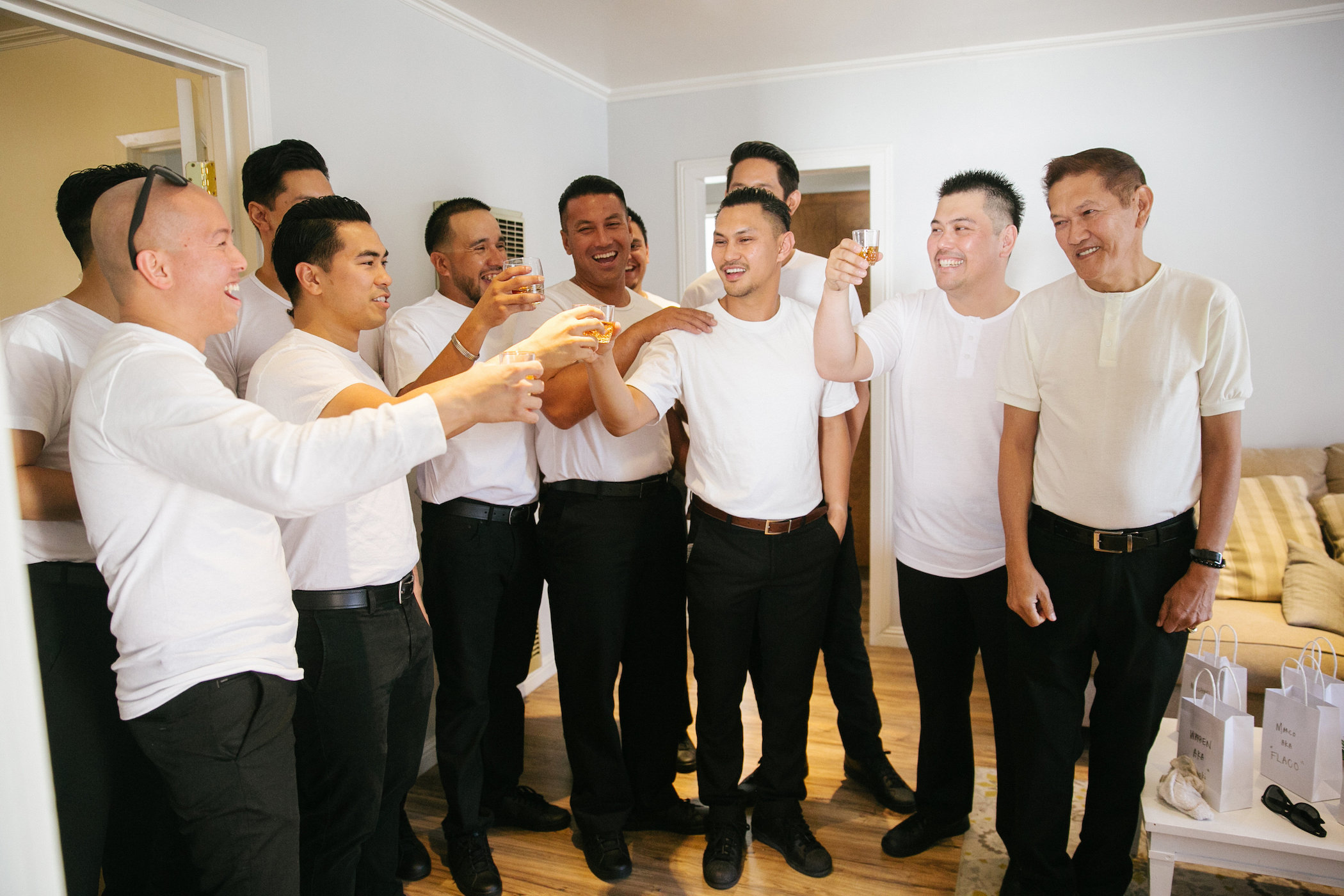 Giving your bridal party gifts is a personal preference. There is no wedding rule that requires you to gift your bridesmaids or groomsmen.
But if you're a groom who decides you'd like to give those standing beside you on your Big Day something special, here are a few gift ideas that they'll be sure to appreciate.
1. A Wallet: Much like the ladies with purses, a man can never have too many wallets. Opt for something sporty and durable, or chic and made of leather. If you have time, you may even be able to pick up some wallets at your destination location -- for instance, Mexico is known for its great leather goods.
2. A Flask: If the spirits will be free flowing throughout your trip, your buddies may appreciate a flask for bringing alcohol on the go. You can get something engraved check out Etsy for a variety of options. Or maybe go for something simple, it's really up to you.
3. Bottle of the Local Spirits: If time permits, pick up your groomsmen a bottle of the local spirits. Tequila from Mexico, rum from Jamaica? It's an ode to the local culture and your guys will appreciate the thought!
4. A Pocketknife: It's like a law of life -- men love their tools. There are so many options when it comes to pocketknives, but pick something with handy tools you think your friends will find handy.
5. A Group Excursion: Want to keep it simple but memorable? Consider paying for a group excursion for your groomsmen to enjoy during your destination trip. Perhaps a dive or snorkel trip? Maybe an ATV tour or catamaran ride. Nothing beats a fun experience together. Just make sure that all your groomsmen will be in town to enjoy the outing. And if you want it to be a surprise, make sure they know ahead of time to set aside the day/time.
To find out more information about booking a destination wedding or honeymoon, contact the Best Destination Wedding Forum's official travel agency -- Wright Travel Agency at: www.wrighttravelagency.com or you can contact them HERE!
- - -
About me: I am a former BDW Bride AKA as MarieSam and I was addicted to this forum as I planned my own wedding in 2009. Since 2010, I have been the proud owner of MarieSam Sanchez Photography -- a husband and wife photography team based in Southern California and documenting love all over the world. I am also a mother to two girls, an avid traveler and a destination wedding writer/blogger.
---