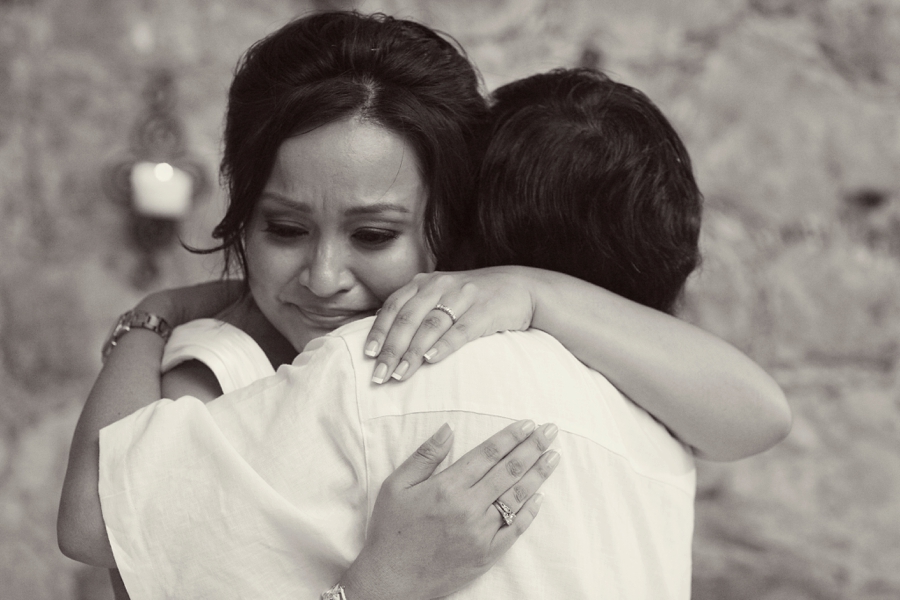 They say you can never truly thank you parents for all they've done for you throughout the years, but on your Wedding Day -- when you officially "leave the nest," and begin your life with someone else -- you can sure try to express your thanks with a special gift they will love.
Here are a few gift ideas to give mom and dad on your Wedding Day:
Frame one of their old Wedding photos:

Celebrate their love by preserving one of their own Wedding Day photos in a beautiful frame.



A Wedding Day parent album:

Cherish the memories from your Wedding Day by creating a parent album just for mom and dad. They will love being able to remember the special moments of your Big Day with a beautifully put together album. You can either create one on your own or ask your photographer if he/she offers parent albums -- chances are, it's an option and it's always better leaving it to the professionals.



A special slideshow:

Old photos and video clips set to music is sure to set the tone for tears of joy and laughter. Your parents will love taking a trip down memory lane with a visual display of your life and family through the years.



A special toast:

Declaring your love and thanks to your parents is always appreciated. Take a minute or two to thank them publicly for all their love and support, hearing "thank you," will never get old.



A special trip or getaway:

If you've got a bigger budget to work with, send your parents on a weekend getaway. They'll appreciate the time away to relax and make more memories together!



A gift certificate to a favorite restaurant or fun excursion:

Who doesn't love the gift of delicious food? Get them a giftcard to their favorite restaurant, or maybe a giftcard to use toward an excursion -- the movies, the theater, a museum, a winery tour, etc. Give them the freedom to enjoy a fun outing together.



- - -
About me: I am a former BDW Bride AKA as MarieSam and was addicted to this forum as I planned my own wedding in 2009. Since 2010, I have been the proud owner of MarieSam Sanchez Photography -- a husband and wife photography team based in Southern California and documenting love all over the world.
---