Written by Styling Trio, a premier Hair & Makeup Agency in Cancun, Tulum and Playa del Carmen
We've worked closely with many lovely brides over the years and can't help but be constantly amazed by how many we encounter with beautiful skin and/ or luscious , healthy hair. Of course, being in the beauty business, we can't help ourselves but to ask these gorgeous gals what they do, what's their secret. Many have told us about expensive facials and moisturizers and even some aggressive hair repair treatments. What we also hear about most often these days are the natural, basic, DIY tips to staying beautiful. These are our favorite ones , directly from our beautiful brides to you!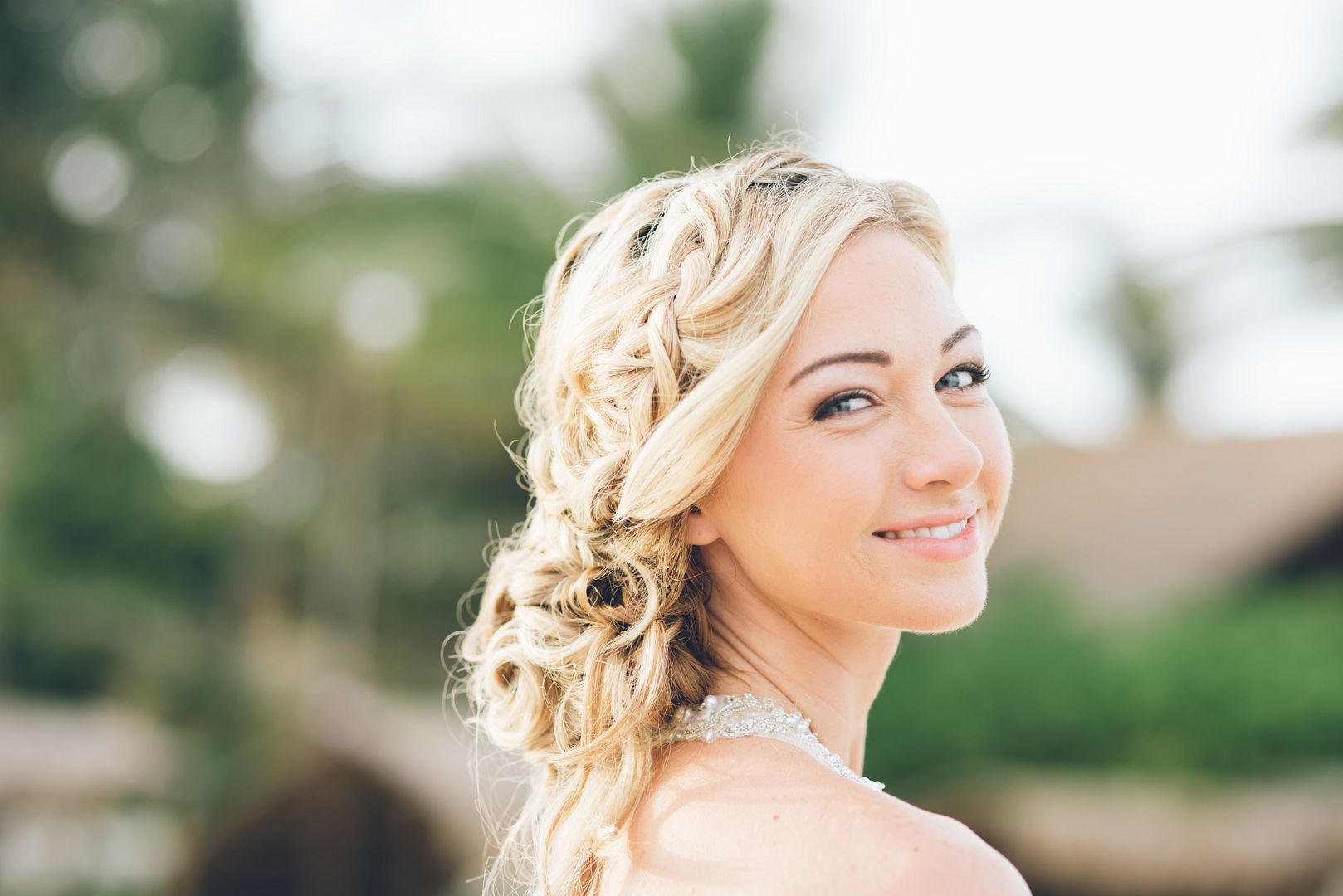 Green Tea
This one tops the list from personal experience . Green tea regenerates cells so of course it's great for your overall health. You still must watch what you eat but add Green tea to your diet too and boost your metabolism and improve your health. Susan got married in June last year. She started drinking green tea twice a day for 60 days and saw the difference right away . She felt it certainly helped keep her energy level up during the day. Perhaps consider having a cup of green tea to start your wedding day and give yourself a healthy little boost!
Yoga
Stress can cause breakouts. To avoid this, especially before wedding time, make sure you are at peace . A great way to achieve this state of Zen is through a combination of yoga and meditation. Both are great practices to help keep your nerves and anxiety under control. Lauren was married in January this year and she started breaking out as the wedding day got closer. So she went to a dermatologist in an attempt to get anything she could to stop from breaking out like this before her wedding. However, after talking to her dermatologist, she realized her breakouts were due to stress! Lauren was never a fan of yoga or meditation but it was something that she had to include in her life if she wanted to reduce stress and help control her breakouts. She started a yoga and meditation regimen 90 days before her wedding, practicing each at least 3 times a week and it really helped her. We saw her and we can attest to the fact she looked radiant on her wedding day!
Chlorophyll
Christina was married on April this year and we noticed her gorgeous skin right away! She told us her secret was a chlorophyll shot every morning . She started it 60 days before the wedding and the first 35 days her skin was already glowing! It makes sense if you think about it because chlorophyll brings oxygen and hydrates your skin. Christina also started drinking plenty of water and juicy fruits like watermelon and grapefruit as a part of this cholorophyll regimen. We think it worked wonders!
Coconut Oil
Meena was married in December last year and she had damaged hair from years of heat styling and more. So 30 days before the wedding , she heard about the benefits of coconut oil for dammaged hair and started treating her hair with coconut oil for 30 minutes daily. You just put it in and then and then shampoo and condition normally, preferably with cold water. The difference for Meena was huge and by the time her wedding came, her hair was gorgeous and so healthy looking!
Honey
Casey was married in August of last year and wanted to give a boost to her blonde locks before her wedding day. A couple of months before the big day , she noticed that her maid - of - honor's hair was looking shinier than usual and asked her what her secret was. She told her she started adding a teaspoon of honey to her conditioner every day . By the time the wedding came, Casey had gorgeous glowing locks just as she wanted. Some have had similar effects with the addition of olive oil to their conditioner. Try them both. They have antioxidant qualities that can be nothing but good for you!
We love these tips not only because they are natural choices but you can easily include them in your everyday life and get that bridal glow before your big day! If you have more of natural DIY tips tips, please share with us below!
Styling Trio is a Hair & Makeup agency representing talented artists in Cancun, Tulum and Playa del Carmen. Adrian Guerra founded Styling Trio in 2009, with a clear vision and a fantastic team behind him, the agency is the premier choice for brides searching for the best hair stylists and makeup artists in the Riviera Maya. For more information on Styling Trio's hair and makeup services, visit their website at: www.stylingtrio.com
- - -
If you have a question you'd like us to "Ask the Expert" message me (MarieSamSanchezPhoto) and we'll feature your question and answer on a future post!
"Ask the Expert" features commonly asked questions by brides and grooms with answers and insight provided by our very own Best Destination Wedding Forum experts.
---