So I'm vacation planning and found this place in Negril. I click on weddings because I'm nosey, and look what photo they have as an example: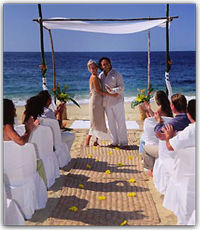 Here's the site:
N I R V A N A * on * the * beach...
Isn't that
the exact same pic
that is (or was) on the Vallarta Adventures site?
I remember the couple
plus
that looks like my wedding...ROFL!
Am I wrong or how shady is that?