Now my mom is very laid back. Since we starting wedding planning she's been looking at pics of flowers with me but always just listening to what I wanted. Well last Thursday when we went dress shopping, her opinions start coming out. We were looking at bridesmaid dresses. She was fine with the style of dresses I picked out. (I picked 3, there in another post Which BM Dress) But when we starting looking at colors, she became difficult.
We already picked out the groosmen shirts. I let derek pick out some of his favorites and I pretty much had the final say on which ones to get.
These are gm shirts: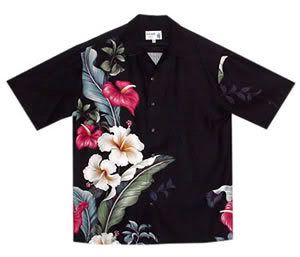 My mom wanted the BM dresses in colors like apricot and pool blue. Both colors I love but would look awful with the gm shirts. And everytime i picked a color, she made a gagging face, rolled her eyes, and would say no way! Oh and I had to keep hearing "That's not tropical enough. You need a tropical bright color!" And she even started complaining about the gm shirts we picked out.
What happened to my laidback wonderful mom? She turned into Mom of Bride -zilla! Is this typical? I told her she's banned from coming to look at bm dresses again!!!