Here's the shirt I would like FH to wear on our wedding day: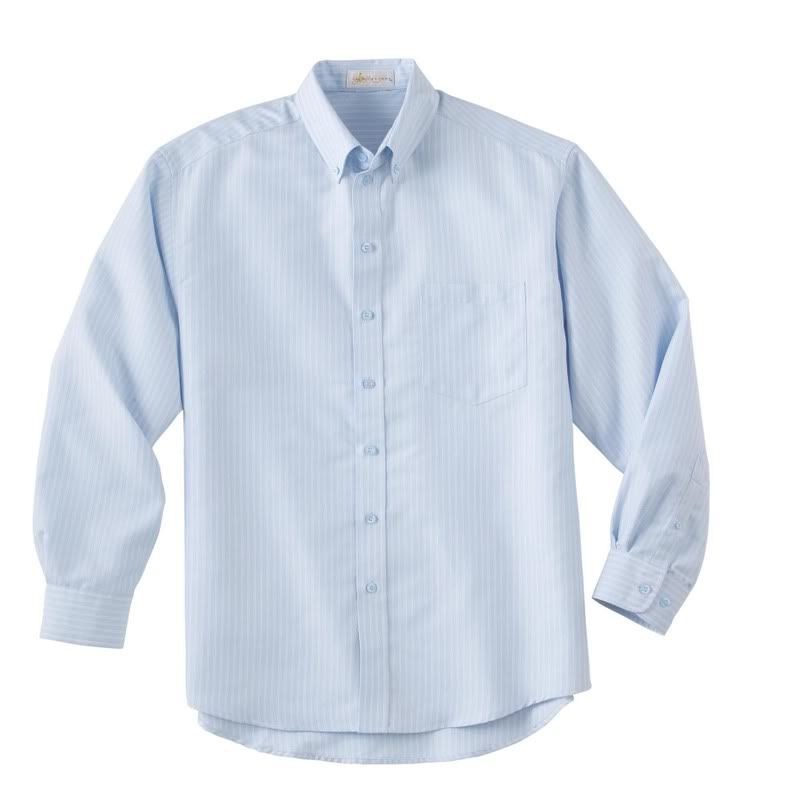 I love the light blue with the little white pin stripe. However I have no idea what color pants to put with it? He has a pair of beige pants... but it just doesn't look right... and thats the color we both wanted him to wear. Should we just got with a Navy pant instead?
I assume I'm not the only one with the Blue theme (Mine is Pink and Blue)... What is your FH going to wear?
My dress is off-white.. so that's why I opted for the light blue shirt...figure a white shirt beside my not so white dress would not blend so well?!
HELP!! I just don't know what to do.