Okay, here are the shoes I am wearing for the ceremony.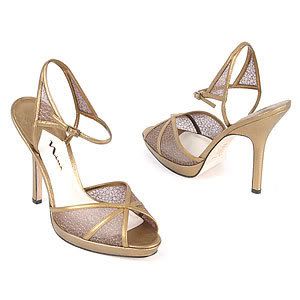 But, our reception will likely be on the beach, so I will change into some wedge thongs for the reception -- plus the heels will kill my feet if I try to wear them for that long. I've had to search for high wedges b/c I need a similar heel height.
So, I bought both of these. They are both the right height ... but I can't decide which to wear. They were really super inexpensive, so I can technically keep both, but I really should send one back.
My dress is ivory w/ champagne detailing so either one will match well.
Nine West Olessa Wedge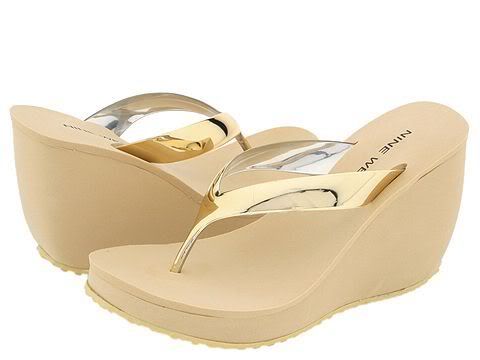 Dr. Scholls Fever Thong