Note: Sorry so large, I tried to resize on photobucket and this is still what came up! Yikes!
We just saw my dad for the first time since the trip to Puerto Vallarta when we got engaged and he gave us this CD of pictures from the trip. When we went home and watched it, we discovered that he had been taking pictures while Doug was proposing to me (completely unknown to both of us!) and we were happily surprised to know that it had been documented!
The first pic is apparently taken right after I answered Doug's proposal with a, "Are you F&+$ing kidding me?" I love the look on my face.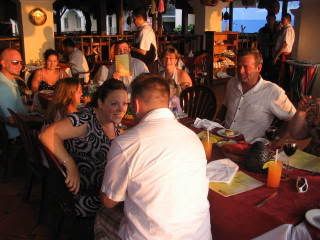 The next one is as he is putting the ring on my finger.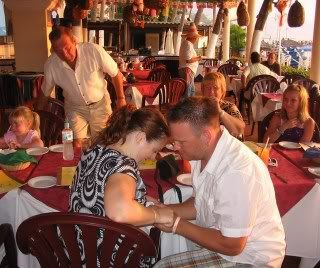 And the last is on the beach at sunset after I finished answering him, "Yes, of course!"
Link to my story:
http://bestdestinati...om/forum/t11705