As many of you know I'm addicted to shutterfly. Here are some presents I have made for this Christmas.
Everyone gets a calendar. I made collages this year using lumapix. My FI's mom, 2 sisters & grandma get one calendar design that has pictures of their family. Then I made a different version for my mom, dad & grandma. The orange one is the calendar I made for us. It has pages from both of our family calendars & then some pages with pictures of friends. I like that you can enter in all your birthdays & anniversaries to print ont he calendar. It saves them for each year. This year I got to put "Mike & Morgan's wedding on June 21st"!!!!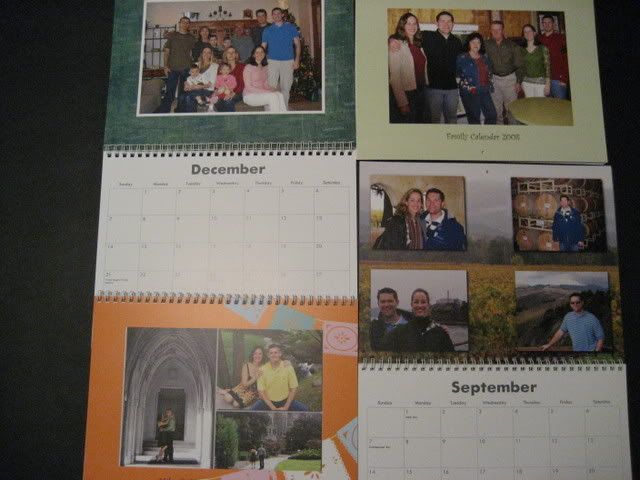 I made mike's 3 nephews & 1 niece "dora the explorer" & "go, diego, go" books. It's just like making a regular photobook, but the borders are pictures of dora & diego. Shutterfly has spongebob & sesame street books too.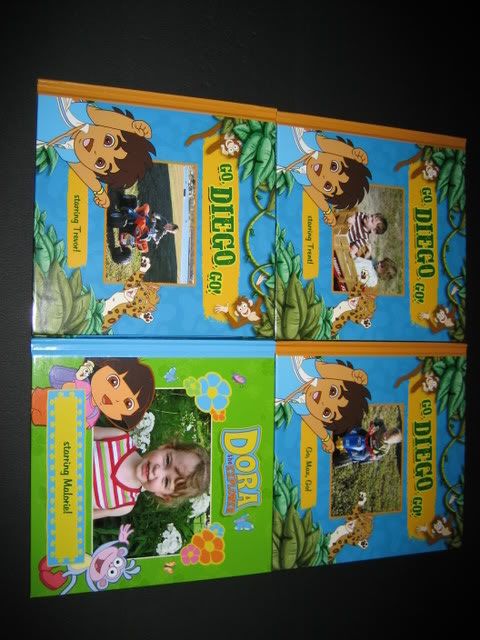 This is a wedding gift I made for a friend. She lived in London from sept 06-sept 07. The book is a compilation of her pictures while she was there. I also put two of her pictures on coffee mugs. The popcorn container is a joke, because she kepts popping popcorn while we were there even though it kept catching on fire in her microwave. The page is an 8x10 print. We went to see her in march. When we got back we made a list of the funniest moments from the trip. I typed them up & surrounded the list with pictures of the funny moments. If you can read the small text, they are all probably "you had to be there" funny moments.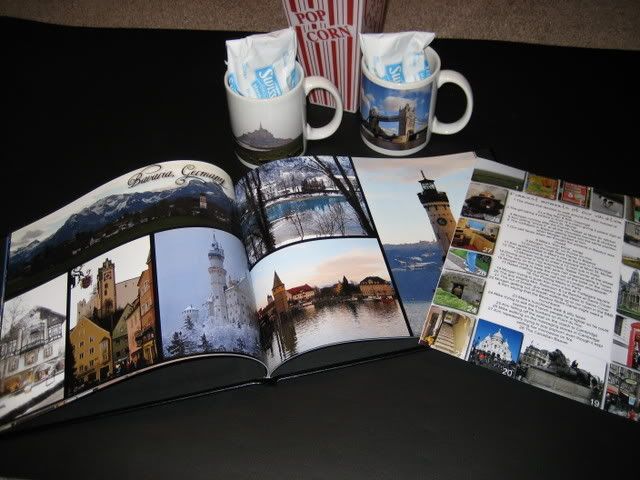 Update:
Everyone really enjoyed thier shutterfly presents. I was a lot of fun giving everyone such personal gifts this year. I wasn't sure how the kids would react to the books, but they enjoyed them. They flipped through each page before opening the rest of their gifts.
Mike's niece with her dora book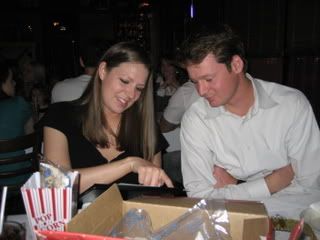 friend at her rehersal dinner looking at the london book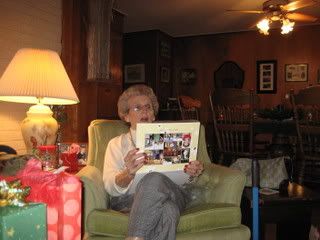 grandma with her calendar