Time to clean out the wedding room!
RAFIA FANS- $10 plus shipping- Still Available
11 fans of various sizes.. 7 of them are the small size the rest, middle to large.. at the end of the day our guests were so glad to have the fans. They were used more at the reception area (Oceana Terrace at Dreams Cabo) than the ceremony, but were a beautiful addition to the decor.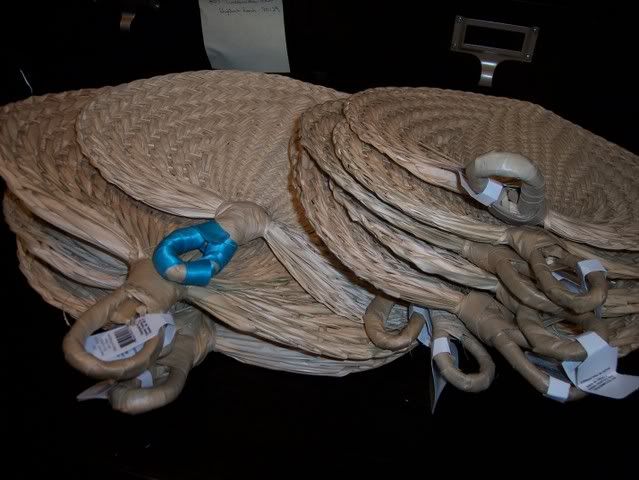 photo by Robin DePaula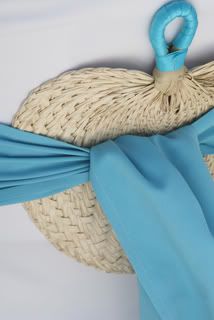 CABO POSTCARDS- $25 plus shipping- SOLD
approx 45 of each design. 3 different designs. I'll throw in the 5x7 clear self-sealing bags I used to group cards together in for the OOT bags.
CAKE BOXES- $15 plus shipping- SOLD
52- 4x4x2 White High Gloss boxes, shipped flat.
So many of our guests commented on how glad they were we thought of cake boxes. They all took the cake back to their rooms and ate it the next day. We were all too full on the wedding day. Nothing better than carrot cake for breakfast!
photo by Robin DePaula Photography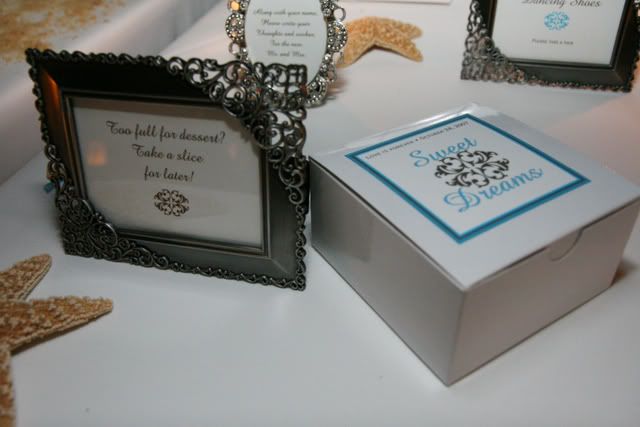 FUN FIESTA FOAM STICKERS- Free- just pay shipping- TAKEN
We used these for our door hangers. They are all super cute and sticker is strong. Original bag contained 500 pieces so there are well over 400 pieces left.