The invitations are a formality at this point, as we think we are aware of all of those that will be able to make make the trip.
I ordered the Envelopment pockets from a local woman that makes invitations.
I designed all of the printed items, just gave her the files.
She had them cut and printed.
I assembled and pasted them all myself.
It is hard to tell from the pictures, but I used metallic envy and white micah.
I cut out some small vellum-like sheets to cover the invitation print, like in traditional invites, they are not affixed to the invite.
Micah metallic envelope, I had to cut all the seals: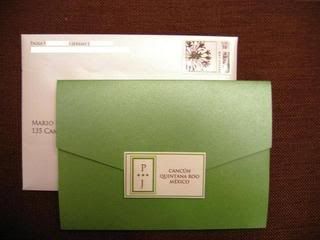 Fonts are dark-dark brown and green: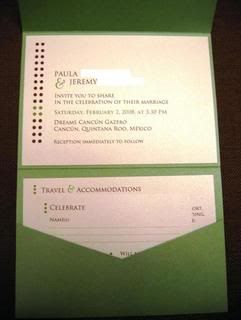 Response card is a postcard:
This one is a little blurry.
Spanish version is on the back side of the Travel & Accommodations insert: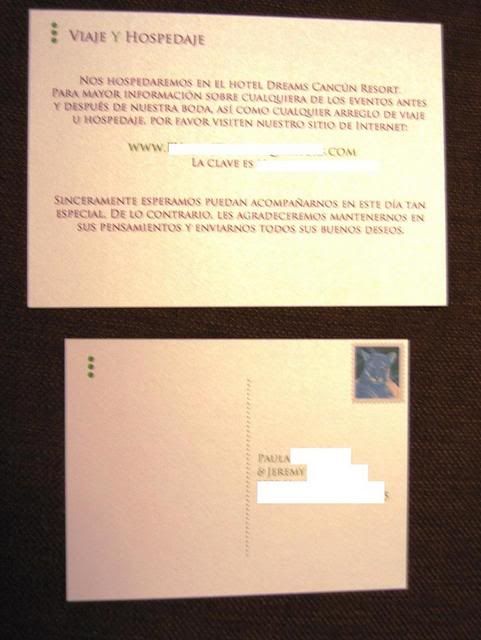 If I had to do it again, I would use something cheaper than Envelopments, they are expensive!
For as much work as I did, I would do the printing and cutting myself (would have been much cheaper), but she did a nice job with the printing.
I have this ability to jam every printer I touch, so I was glad not to have to deal with that piece of it.
If you see any typos, please don't tell me!
They are done! Hehe!