Quote:
Originally Posted by BeachBride82

Definitely keep me posted - I think that this would be the perfect gift! Hopefully you are happy with the quality! Good luck.
Ok, I finally received my order in the mail from TCO925.com. This thread is VERY pic heavy (13) because I wanted to be really exact with the details. I know we all love starfish jewelry so I hope this helps some of you! This was $129.99 for the set plus $10 for EMS shipping from China. If you want to buy the necklace by itself, it's $75.99. The bracelet alone is $89.99.
The box arrived well packed and the jewelry was well protected. However, the Tiffany blue boxes the jewelry came in are more akin to the old boxes they used to have about 8 years or so ago that had a slightly textured look to it. I compared the boxes I received to other various authentic Tiffany boxes that contain my own jewelry to verify this. Also, the color of the box is slightly darker than the boxes I have. The pouches that contained the jewelry are somewhat faded when compared side by side with my real Tiffany suede pouches, and also the lettering is slightly larger on the ones I just received versus the ones I already owned. I compared several different boxes and pouches of my own that were bought over various years.
NECKLACE
here are a few photos of the necklace, the pouch and the box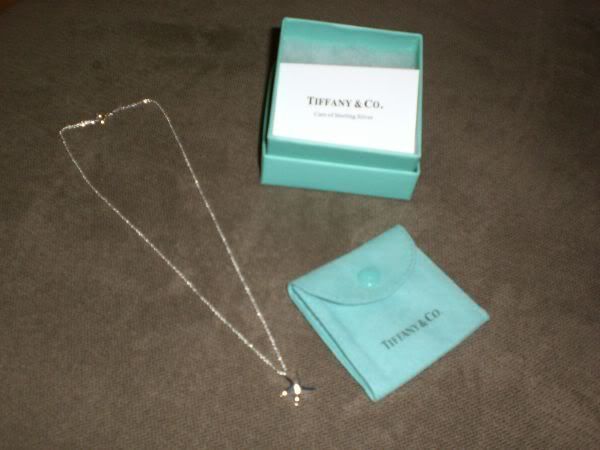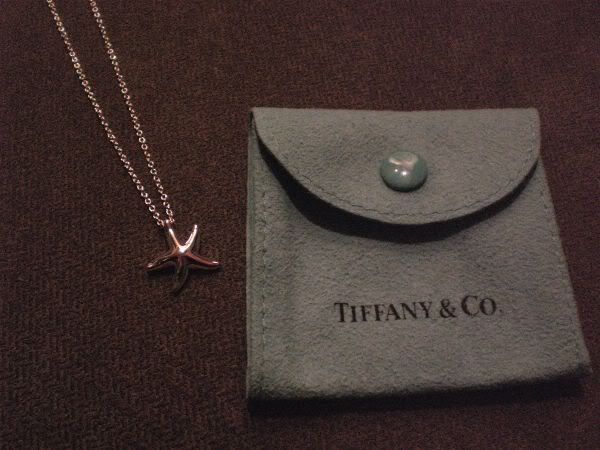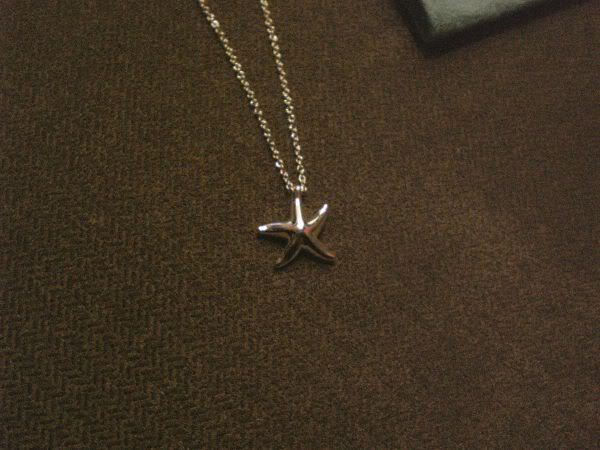 And this is the authentic Tiffany image from their website:
The necklace looks authentic and is the appropriate weight compared to the way other tiffany sterling silver necklaces feel. If it's a knock off (which I'm thinking it is), it's an excellent one.