Quote:
Originally Posted by Heidi

I am SOOOOOOOO excited!!!! I got home today and there was a big ole box in my door!

My Secret Santa was Brittney, and I swear girl - you'd think we've known each other a lifetime as your gift was 1,000% on the dot PERFECT for me!!! I can't even explain how much I love it!

WIthout further ado, here's my awesome gift from Brittney: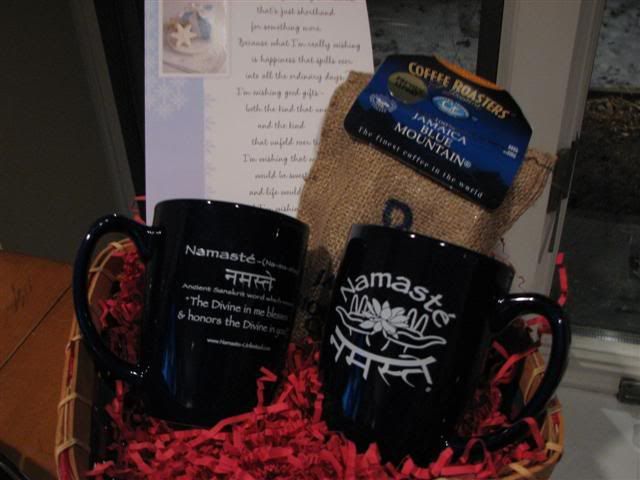 I got some Jamaican Blue Mountain Coffee and two mugs. The fron is a lotus flower and 'Namaste' and the back is the meaning on Namaste: "the Divine in me blesses and honors the Divine in you!"
Thanks again Brittney, I really love it!
Heidi...I am so glad you love your gift. You bring so much to this forum. I was so excited when I found out you were my secret bride. Enjoy your gifts!!!