UPDATED TO INCLUDE VIDEO LINK
Here's a link to my planning post. It holds most details about our vendors and details on where I bought items.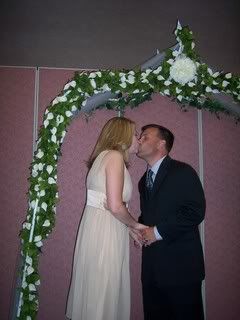 We arrived at Dreams on Thursday October 25th. We were picked up at 5:10 and proceeded to sit at LAX for approx 4 hours before taking off for our direct flight to Cabo on American. I guess the car service we hired didn't want to hit traffic.. good thing we like to people watch. Lol
I carried my dress on and Matt carried on a suit bag. Both of which we were able to put in the closet. The dress is super hot and sweaty to carry on your arms. It was wrinkled a little but not enough to worry about having it repressed. (I was contacted at the resort to see if I wanted it done but chose to decline.)
Vendor Reviews:
Transfers in Cabo- Transcabo Group (A)
Transcabo Transportation in Los Cabos, Baja, Shuttle and private transportation services located in Los Cabos, San Jose del Cabo & Cabo San Lucas
They were on time and fairly easy to work with. We made arrangements for the large group of friends arriving on Friday on the same flight and gave all our other guests their contact info to make their own arrangements. We did call to confirm our pickup from our second hotel in Cabo but were unable to reach someone. On the third attempt we were able to reach them. We were only concerned because it wasn't our original hotel as we moved to Los Milagros in Cabo for our last two nights and it was harder to locate. They arrived a few minutes late but it didn't matter. We hit major construction traffic on our way to the airport and arrived 1.5 hrs before take-off.. I guess in Mexico you only need to check in 1 hour before your flight leaves.. good to know for future reference because we were thinking for sure we wouldn't make the last flight out.
Travel- Tammy (host) (A)
Wright Travel Agency
tammy@wrighttravelagency.com
I'm soooo glad to have found Tammy and BDW. At first I wasn't sure about the process and where to begin. I knew I wanted Dreams as a location but before I reserved I felt like it took forever to get a response to my emailed questions. Tammy has a great rapport with Dreams and other resorts and gave them a call with a request for my date. She has been so helpful throughout the process and I always felt like "one of Tammy's brides". Thank you Tammy for everything. While many of our guests used online services to book their trips, the ones that called you all said great things about their experience with you and how helpful you were.
Outside Wedding Coordinator - Maye Cortinas (A+)
Los Cabos Wedding Coordinator | Maye Cortinas | Weddings Cabo
maye@mayecortinas.com
Maye a very classy lady and works very hard for all of her weddings. She's very well known in the area and all of the vendors we spoke to had great respect for her and her business. She's is absolutely wonderful about answering emails right away which helped tremendously when I went into bride panic mode or just needed to know something that day.
Matt and I were lucky enough to have a site visit in June and meet with Maye at that time. She was kind enough to take two crates and a large tote to store for us until the wedding.
If you have visions of what a wedding coordinator is like from watching TV shows like "Whose Wedding is it Anyway?".. I don't think it works like that in Cabo. Budget and creative ideas came from me (and this forum). Be sure to keep very careful notes and have an Excel or electronic document of your budget. Maye and her assistant Gabby were great about setting everything up, but I didn't see her day of until after the ceremony. To be fair she did warn me, when we met the day after we arrived, that she'd be running around setting everything up. She even had to hire someone extra to bring up sand and set up all 100 of our luminary bags.
Dreams Resort Wedding Coordinator- Mariana Martinez (A+)
Mariana is a seemingly shy person. When meeting her you would never guess she orchestrates almost daily weddings plus other resort events. I'm not sure how she does it, but emails were answered right away and she was great about asking questions for clarity and double checked all facts. She was great about adding a coursage at the last minute and anything we needed was taken care. She was right on top of everything!
Having Mariana and Maye as a team is really every bride's dream. I felt as though I had absolutely no worries with the two of them working together.
Dreams Resort – Los Cabos (B+)
Dreams Resort was a natural choice for us after we got engaged and decided that a DW was the best option for us. We were there for vacation in 2005 with some of our friends and loved it. The pampering, the service with a smile, the relaxed feeling when you're on vacation and the get away to Mexico which is just over 2 hours from LAX. Knowing our family would have to travel to our wedding regardless (from WI and CO) what a better way to get everyone together and have more than one day to connect. When our friends heard "wedding in Mexico" and I confirmed the date, many of them booked that week. The resort itself is perfect in size. Not too large but big enough where you could get away if you wanted to.
The grounds are beautiful. They pay special attention to their landscaping and with the updates to the rooms, things are even prettier. We were given a complimentary upgrade to a honeymoon suite and waiting for us was a bottle of champagne and bowl of fruit. The resort itself is great and I'm so glad we chose Dreams for our location. Our Best Man and Matron of Honor requested a room close to us (so Matt could get ready in their room) and were literally laughed at as though she requested something preposterous. Meanwhile, two check-in lines down, another couple in our group was given a room down the hall.. They ended up clear on the other side of the resort, probably as far away as possible. It worked out for the best because I used their restroom during the reception as they were right by the Oceana Terrace and they boys got ready in Matt's brother's room.
Why they didn't get an A...
I felt like because we were part of a group were asked to pay for things that a couple wouldn't have to pay for and in a not so great manner. Many of our guests were given upgrades to suites, some with great views and others very bad views. One couple when inquired about a possible upgrade (traveling with a baby and their son) was asked to pay for their upgrade. They did so but later realized 85% of their friends had the same room for free.. when going back to see if there's anything they could do, they basically needed to tip the check-in person to have the charge removed. Shady but not completely unexpected.
A group of about 20 of us all gathered in one of the suites one night to play poker and hang out. We asked for beverages (beer) to be brought up. A man did so but then said he needed a "tip for his boss" or he wouldn't leave the warm beers. I quickly pulled him into the other room to tell him he was embarrassing me and we would tip him but don't tell us it's necessary. I tried to speak to the manager that night but was shuffled to a bunch of different people and then put on hold.. I finally hung up. He left us the beers after one of our guests gave him a bunch of money and came back with ice.
We were all paying guests at the resort! I was furious and really embarrassed after telling everyone how great this all-inclusive with 24hr room service was. Some of the girls went downstairs and brought a waiter back up with them with drinks.. he got great tips but the difference was in the delivery.
Some of the guys went fishing on Saturday and caught a few large fish… everyone wanted to eat the fish that night if possible. They wanted to charge us $34 PER PERSON to cook the fish for us. I understand a charge for a preparing special food but it does not cost $1,000+ to have a guy at the grill cooking the fish. No other special menu item was requested.. I tried to negotiate a flat fee but the front desk guy wasn't budging. Another friend took over the negotiating and told me to go relax with the guests.. they told me the chef decided to prepare it free of charge for us.. I found out later that one of our guests gave them large amount of money to get it done.. stuff like that really upset me and I probably won't return because of it.
We were at the resort for 7 nights and tipped well over $400 (just Matt and I) for every drink and every meal. I know it wasn't necessary, but we felt it was the right thing to do. Normally you aren't treated any differently if you tip vs not tipped but gather in a group of 6 or more no matter how many rooms you have reserved and you have to pay someone to get anything done. That's the only part of our trip that was disappointing.
Welcome Dinner- Portofino Restaurant (A+)
Friday night we had a welcome dinner outside on the veranda at Portofino. It was a very casual Mexican buffet and Mariana took care of all d©cor. Colorful blankets were used and food was very good. There wasn't music and in retrospect I should have arranged to have my ipod play but no biggie. I requested tequila shots which they had waiting by the door as guests arrived. The waiters were all very attentive. It was my brother's birthday so to embarrass him I asked that our "free wedding cake" as part of our package be used as his birthday cake. I asked all our guests to sing happy birthday to my brother. That was fun! We also handed out our bridesmaid/groomsmen gifts that night.
Afterwards we put the grandmas and parents to bed and went into town. Cab ride was $5/person. (That was a lot but we didn't care..be sure to always negotiate your taxi fare before you leave.) 10 of us piled into a van and went to Squid Row. It was fairly quiet there when we arrive but as the night went on it got rockin'. They're very good about calling out groups and events and making you feel like the party is for you. We danced on the tables (they want you to) and had a great time with our friends. I'm glad our group usually goes "big" on the first night because it gave everyone a chance to recover before the wedding on Sunday.
We got back to the resort that night and 5 of us met in our room to order some food and beers.. again we were given a hard time but I finally told the guy on the phone I wasn't paying for anything and he agreed. When the delivery guy came he wanted me to sign for the charge and I told him there was no charge.. he looked confused but left.
Just before going to bed I noticed my left ear started to look puffy and my face was burning. I had bumps all over my face and it was red around my mouth and one cheek. All we ate was a chicken quesadilla which I had on our first day there. I started to freak but took two Benadryl and hoped for the best. The next morning my face was worse.. it hurt really bad and I felt like such a freak. My skin is sensitive and I think what happened was I used a Neutragena Face Sunscreen and it interacted with my mineral makeup and sweat.. I remember putting on extra sunscreen during the day just around my mouth and on one cheek because I have some darker skin in those areas that I didn't want to get worse.. I've had problems before with the bare escentials and usually don't use it, but it's so light and didn't want to fuss that night with my Mac Foundation. I showered before the party so it could have been the Pond's face wash wipes that I used.
I couldn't put anything on my face including sunscreen for fear of making it worse. Tomorrow was my big picture day and I felt horrible.. everyone told me they didn't notice, but of course they're going to say that, They're my friends!
I wore a hat and hoped for the best, trying to staying in the shade. My ear lobe is still infected, gross.
Anyhow by the next day, things were better. I was nervous about using the hairdresser's makeup but everything turned out fine. By that time the burning was pretty much gone and when he was done with his magic, I forgot all about my face. I felt pretty!!
Hair/Makeup- MexSun – Octavio (A)
Owner Kelli Castineiras Tel. 011 52 (624) 142-6801
kellicastineiras@hotmail.com
Octavio brought someone with him to help with the hair for my 3 bridesmaids and 2 moms and even though his English was better and he did curl their hair, I found out he was actually a massage therapist at MexSun and not a hair stylist..nice.. lol
I asked them to come at 11:00 because I didn't want to stress about getting done on time but after starting with one girl I realized it was too early for our
4:00 wedding and apologized and asked them to come back at 12:00 to start. They did so with no problem.
They worked on two girls hair and right after finishing it was apparent the curls were already coming out. Octavio said it was because of their thin hair, but um, haven't they dealt with that before? One of my bridesmaids busted out her can of AquaNet (yes, you read that right!) and insisted that they spray, then curl, then spray again. Too funny, but it worked! The girls looked great. One of our girlfriends always has great makeup and agreed to work on the bridesmaids. After she finished with the first one I said "No Way!! You girls can't look better than me!" lol They looked great! She gave them smokey eyes..
I asked the guys to have us done at 3:00 so I could get into my dress and not rush around.. at 2:00 they still hadn't started on me and were finishing up re-curling one of the girls. We both kept hinting about me being ready and I and I started to stress a little. Edyta (my hair inspiration) had said her hair took 2.5 hours to get done..
Let me tell you, Octavio worked magic!! He curls with his straight iron. He made a bunch of curls and clipped them back. Then he did my makeup. He used a few eyelash groups just on the outsides of my eyes and I was careful to keep the makeup down. My trial in June for our Engagement photos had a lot of makeup on my face and I didn't like a lot of the photos because it looked too harsh. He has a great book with lots of makeup options. He finished my makeup and then started putting bobby pins in my hair.. I pulled them out the next day.. huge pile that I thought would never end, but my hair was gorgeous! I couldn't wait to get downstairs and marry my man!
Jewelry
The hair barrette was from Whiteaisle.com and was gorgeous and I highly recommend the company to anyone. Their product is beautiful and they were so helpful via email.
I'm so glad we decided on the right side for placement because after seeing the photos, all the guests were able to see it during the ceremony.
Necklace- Great Grandmother's- passed to Grandma- passed to my Aunt.. It is gold in color and up until wedding day wasn't sure how to wear it without clashing with my dress/hair/ring.. wedding day came and I couldn't imagine wearing it inside my dress. I kept on all evening. It was a little long and you couldn't see the pendant, but I didn't care. It meant so much that my grandma lent it to me. At the reception she let me know I could keep it and pass it to my daughter. She knew I'd take good care of it. I couldn't believe it and burst into tears. There's a picture of me hugging grandma at the reception.
Earrings- I ended up wearing a borrowed pair of earrings that my friend had on at a Halloween party a few nights before we left for Cabo. I bought two pairs, one beautiful but large, and one beautiful but small. It worked out perfect that these were beautiful and the perfect size and just a bit of sparkle! She also asked me to keep them during the reception.
Flowers- thru Maye (B+)
I really didn't love my bouquet. Marianna brought them up and having the orchids on the outside was a mistake. The roses were ok and were nicely placed, but the orchids were dropping all over and were brown when I received them. I believe the flower warehouse where they put them together is closed on Sundays. I think Maye said they were delivered to her house (not sure if that morning or the day before) but they showed. Plus I always pictured beautiful satin ribbon on the handles and it was just like the ribbon they use to make bows out of for flower arrangements. Not the end of the world, but for $165 for my bouquet alone, I was expecting more. The bridesmaids' bouquets (lilies and roses) were small but turned out nice.
I brought with me 4 blue starfish on stems and a "D" for my bouquet. They were with all the wedding stuff that I gave to Maye (thinking she was bringing me the flowers) but Mariana was great about running down to find them and helping me put them in the bouquets. Note, if you have long stems you may need to poke through a thick flower to get them to stay in the bouquet. I also had a small frame with my grandpa's picture (he was my husband inspiration if that makes sense. All men had to live up to my memory of my grandpa). The frame was from Jean M and came to about $19 with delivery.

Minister - John Fagan (A)
John@BajaWedding.com
John was hired by Mariana at Dreams and came with our package. He was so great. Matt and I are non-practicing and he never tried to force anything on us that we weren't comfortable saying. He emailed me several vow samples and was willing to let me cut and paste and add to create our own document. He was extremely professional and kind. He double checked at the very end to make sure the ceremony was exactly as we wanted it to be. We chose very traditional vows and had a reading of "The Union" by Robert Fulghum and Matt's sister also read the Sand Ceremony. At the end he gave us a symbolic certificate and our vows typed on beautiful paper for us to keep. He emailed me when we got back to make sure everything went well.
Matt said later he was starting to get a little nervous. The guys were all lining up and no minister.. all of a sudden he sees this man in a billowing white robe stroll towards the ceremony site. He felt such a sigh of relief at that moment.
I was a little nervous about having a minister with a strong accent or worse yet, we had a friend get married and I don't know if she noticed or not but her officiant had a whistle when he talked.. I laughed every time he talked.. John was absolutely great and I would recommend him to anyone looking to get married in Cabo.
Music- Ricardo Pati±o -DJ Richie (A++++)
info@djsystem.com.mx
DJ System - disc jockey entertainment in Mexico - dj services for your party in Mexico
Seriously I hugged Ricardo at least 10 times throughout the night. Matt and I met with him on Friday morning to go over our music choices. We basically gave him a list of do not plays and a few songs that we really liked and of course our first dance song. (Love of My Life by Dave Matthews and Carlos Santana). He pointed out the song was a little long and made a great suggestion of where to fade it out.. he told us to wait for the 3 minute mark.. I had no idea and was really nervous about our dip so I told him to give us a cue which he did while we were dancing, we did the dip, then he continued the song where it goes "dance dance dance" faster and "hold up wait a minute" went right into Hips Don't Lie by Shakira..(inside joke with our friends) It was awesome! He then asked for everyone to join us on the dance floor..
He speaks great English and is super personable. His equipment is state of the art. We went up with song requests, he types it into his laptop, it came up and within minutes he played it. The only thing he isn't able to do is play CDs on his system but Ipods are no problem and he was able to coordinate with Maye the music for the firedancers. I love this guy! Seriously a great vendor to work with and highly recommended.
edit: Just spoke to DJ Richie.. he can play CDs but needs to have the songs up front so he can create master CDs for the event. His equipment was really high tech so I should have guessed. He's great!He just emailed to see how everything went and to say what a good time he had! lol
Firedancers- hired thru Maye (A+)

I was sooo excited for this. I got everyone excited by telling them there was a surprise at 8:00. They kinda crept in the background on the grass behind the Oceana Terrace where the reception was held. Next thing we know, they killed the lights and everyone was a little surprised. The DJ asked everyone to take their seats. I LOVED the show. We hired two girls and one guy who played drums and I would have paid double after seeing their performance. I hope we were able to capture some cool photos/video. I mistakenly didn't give our photographer a heads up on the performance until a few minutes before. Very expensive but in my opinion, worth every penny and then some.
Cake- Jennifer Hatton (A+)
We had a cake tasting with Jennifer in June and selected Carrot Cake with Cream Cheese filling. Dreams was serving a chocolate mousse cake for dessert so we brought boxes down with us for the servers to fill with cake and guests could take to eat later. She came by during our ceremony and collected our cake topper and payment from the front desk. I loved the cake! I didn't really get a chance to eat a slice after Matt and I fed each other but I made sure to ask for a fork later and had a few bites. Yum!!
Funny story: Matt and I fed each other with our fingers well we hit cardboard from one of the layers when trying to make the first cut. We got around that and went to feed each other, Matt bit down and thinking it was cardboard that I accidentally fed him, bit down harder not wanting to ruin our photo.. lol it was my finger!!! I had a huge indentation that I showed him.. I hope someone caught that on film. Too funny.
Originally I had a completely different design with ribbon and writing on the cake but after sending Jennifer a picture of the cake topper I made, she talked me into going into a new direction to compliment it and make the topper the focus. She completely helped me stay within budget and created the most delicious white chocolate shells. It was simple and perfect!
The servers were suppose to fill the boxes they set up with cake but towards the end of the night I noticed the boxes were set up but empty. I grabbed the cake knife and got to work.. I thought the server was going to have a heart attack. He rushed over to help me.
Someone put our cake top along with topper in our room. We put it in the fridge and the day we were leaving Dreams took a few bites… still delicious!
Photographer- Robin Depaula (B+)- UPDATED (C+)
Robin DePaula Photography, Louisiana & International Destination Wedding Photographer - Robin DePaula specializes in wedding photography and serves the entire Louisiana region. Also available for destination wedding coverage. Make sure to check out a
Updated 4 months after wedding- although there were many photos we loved we ultimately were not super happy with our choice to use Robin. I found it difficult to connect with Robin after our wedding when inquiring about our photos. (She was having family medical problems/traveling a lot/email problems.) Our slideshow was created with music that was completely wrong for us and didn't convey our wedding in any way. She did fix it but the final slideshow contains EVERY photo she took that day and is over 10 minutes long. Our photo books just arrived and while she did upgrade them to 10x10 because of the delay, I less than love the design. The photo choice was surprising and I wasn't super impressed with the quality of the book. (It wasn't horrible, I was just expecting more from a professional book.) Our photo prints are extremely dark and not at all indicative of the weather in Cabo. While I wouldn't say don't use Robin, I wouldn't recommend her either. We got a great deal on her package but considering the books were important to us, I'm disappointed.
Robin is a very sweet person. Quite softspoken and thoughtful. All of our guests really loved her. She's great at picking up details and capturing moments you didn't even know she was there. It was tough because I wanted to make her feel like a guest, but I also wanted to ignore her while she was shooting so we were being natural.
Daylight Savings (D) I found out during my meeting with the coordinators and DJ on Friday that daylight savings was indeed happening on our wedding day (clocks turned back the night before). I thought I was prepared for it, but looking back I wish we moved everything back an hour and started at 3:00. We had a fairly long ceremony and lost the light rather quickly. I felt very rushed during photos right after the ceremony. The entire day had a very relaxed feeling until that point.. and I started to stress. We went through the family photos very fast and with one take for each, not sure they're going to love how they turned out. I know Robin isn't all that keen on formals and prefers natural shots but with more light we would have had more time and I could have checked out the cocktail hour.
The second part of my review and this has absolutely no reflection on Robin as a photographer, but if I did it all over again, I would request a second shooter or assistant. (Then again, not sure that we would be able to afford that) I thought I had my day planned down to every detail but when it came time for photos I felt pretty clueless. Even for the fun photos with the wedding party, I had no idea what to do. I was irritated telling my wedding party to get together and things like that.. come to find out our photographer, dear Robin, had a touch of sun poisoning and was about to loose her lunch.. sorry Robin for sharing. It wasn't really her fault but I thought the girls should know what could happen if your photographer got really ill. We had one guest who barely made it to the reception. He had montezuma's revenge all day.. imagine if that was your vendor? Robin was such a trooper. She went to the restroom, flushed her face and felt much better.. at least the professional side of her said she did and she came back for more photos. I of course was concerned that she was alright, but the bridezilla side of me just kept thinking "we're losing the light!" ugh, I'm terrible I know… We had a friend come over (the same one who did the bridemaids' makeup) and take some photos and Robin really wasn't gone long but the sunset wasn't waiting for anyone. We also had some great friends who stepped in to make sure Robin was ok and help carry her equipment just to help out. Our friends also helped out tremendously during the TTD shoot. Wedding dresses get very heavy when wet. Make sure you have someone there to pull you out.
Word of advice: practice your dip before having it photographed.. we look like big dorks! lol
Videographer Jorge Ibarra (A+)
produccion1@gmail.com
We haven't seen the video yet, but Jorge was extremely professional and prompt at answering emails. We asked him to break up the two hours we hired him for to capture the ceremony and first dance up to the cake cutting. He was just about to leave and I asked him to stay for the fire dancers. I'll be sure to pay him extra when we receive the video but I'm very excited to see it. We weren't going to hire video but a month before the wedding I realized how much we had left in our budget and even though we went over a little, I think I would have regretted not getting it. Even looking at photos I realize how much I missed. I'll be sure to post when we receive the video. I think he also includes a short clip to post on the web with his package.
Update: we received our video last week and I've already watched it a zillion times! It's absolutely beautiful! I felt like we were watching a wedding show on tv of someone else's wedding.. Jorge did amazing work! We received our copy in a beautiful leather case and two other copies in DVD containers with a beautiful cover with pictures of us and also on the DVD itself. The DVD was broken into chapters for easy selection. It contains a highlights clip, ceremony, dancing, toasts, etc. He even captured the fire dancers using their music. It was edited to a T!
Our package included a web version of the highlights clip, enjoy!
AngelaandMatt.mov
I didn't include pricing in my review on purpose. When I started this process I knew what other girls paid and was a bit disappointed every time I was quoted something higher, sometimes much higher, but that's how things are. Each year prices go up. I will gladly share contact names and answer questions, but I realize some of our vendors were really great about working with our budget and I know in most cases they'll be willing to work with you too.
Overall (and I'm sure you can tell by all the A's) we had THEE best time! Everyone commented on the details and how pretty everything was.. I took care of the details, but Cabo took care of how pretty it was! You really can't go wrong by choosing a location as beautiful as a beach.
When I arrived at the huppah, Matt was so choked up and when he told me how beautiful I looked, everything was worth the planning. I felt relaxed and ready to marry my Matt..
Here's a link to the professional wedding photos
Robin DePaula Photography, LLC
passcode: cabo2007
Here's a link to the non-professional photos (warning tons of them!)
http://www2.snapfish....=SYE/otsi=SALB