OOT Bags
It took me a while to convince Juan that we should give people something for spending so much money to come. It started with a very long list of about 15 items, until he came over and slashed it to about 7 haha. I was going to do OOT cups but a bride here mentioned no one used them and they did seem kind of a hassle to bring, so we decided to order some sunglasses. Now, not everyone might use them, just like the OOT cups, but they seem to be easier to transport.
Here's a picture with all the colors we ordered. I'm a fan of a couple so I'm not sure which color I'm going to pick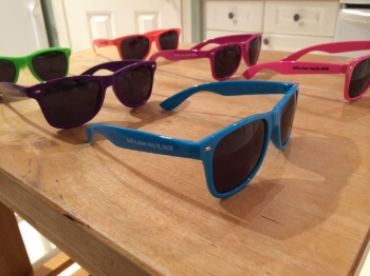 We made them personalized:
Then, instead of giving a bunch of smaller items I thought we could give each person less items but bigger. I ordered some sarongs for the girls, which i found on ebay for about $3 each haha. I really hope they're somewhat decent for that price
. I'll update as soon as I get them as to the quality and whether it was a good idea or I wasted my money haha. That should be fairly soon since I ordered them about a month ago. I ordered them in a bunch of different patterns but this one is my fave: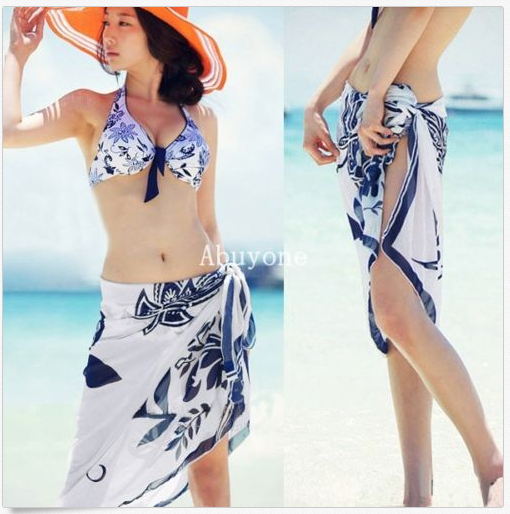 For the guys I'm thinking of something around the lines of a money clip or somewhere to put the cash while at the beach, etc. I haven't found any yet that I liked and are in the price range i'm looking. Guys are the hardest to pick for! I initially thought hats would be a good idea, but I also couldn't find any nice ones for the price I was looking for. Maybe it's a sign i need to increase the budget? hahah
As for the bags, I'd love to have fabric totes, but I'm not sure we'll be able to do that unless wedding chicks has another one of their huge sale they had this past year (so mad at myself for missing that). I kinda like these ones: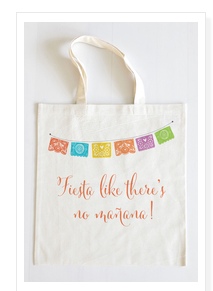 if that's not possible, the plan is to do paper gift bags and create a label along the same lines as that design and just put them on the bags
.
Then inside, I'll put a brochure welcoming people, with info about the resort and the location as well as a place for them to write down their friends' room numbers.
I'm not sure whether adding this on to the brochure or having a separate thing, but I wanted to do a postcard with all of the week's planned events and the times, so that people don't forget or miss out on anything.
I'm still considering other items, but we'll see how we're doing in terms of money.
On totally unrelated notes, we got an update from the resort with our timeline. Sunset will be at 7:20 during our wedding, so our ceremony is now at 6 (used to be at 5), and reception from 8-12. I'm so happy they're not charging us more to have it until midnight
. Unfortunately, because apparently worrying is my favorite hobby, now I worry whether people will be extremely hungry by the time the reception rolls around and maybe I should have kept the original timeline, ceremony at 5 and reception at 7. Juan told me I'm going to drive myself insane hahah