Ohmigosh! That was so freaking painful...
OK, that totally SUCKED. I'm officially a complete wuss with a verrrrry low tolerance for pain. I backed out of the lotus flower & just went with the om. The artist had drawn up a beautiful design with the flower. I decided after he finished the om outline that I couldn't do both (it would've taken 2 and a half hours). So he 'erased' the flower part of the tattoo on my body and continued on with the om. I almost passed out twice (really, he used some smelling salts they use in boxing to revive people on me, twice). I seriously suck! So when he finished (after an hour) I didn't even really look at it, he just bandaged me up and on to the bar I went.
WELL.... he missed 2 parts of the om since they were intertwined with the flower that he erased, so he had erased those parts...
Here's my current tattoo (to be finished in 2 weeks):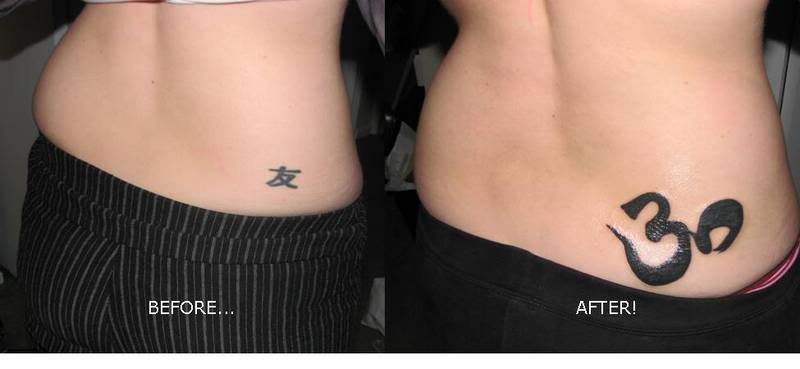 The om design I gave the artist: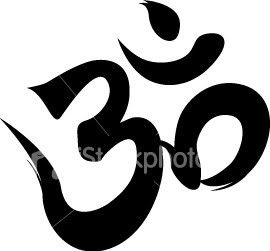 Now that the pain is over, I LOVE the tattoo! And I"m glad I didn't do the flower; I like just the om! I just want it to be a complete om!!! hehe! Honestly, I don't blame the tattoo artist - I backed out at the last possible minute for the flower (because as I said, WUSS!!!!!). Anyway...just wanted to fill ya in on the tattooing!
(whoever tells you it doesn't hurt is LYING!!!!)