Yesterday four of my close friends hosted a Bridal Shower for me. It was so much fun and really makes me realize how close my wedding is!
I thought I would share what I did for the hosts gifts in case anyone needs some ideas. I gave them a Nordstrom Spa Gift Certificate, Passport Holder, and these cute monogrammed toiletry bags and note cards. The note cards and toiletry bags are from Embellish Boutique.
Embellish Boutique | Stylish Monograms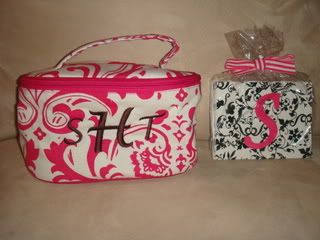 Passport Covers are from Classy Bride.
Bridal Lingerie and Bridesmaid Gifts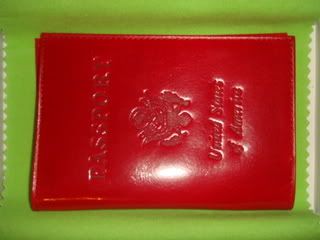 Here are some pictures from the shower!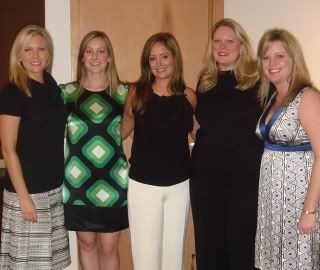 My Hosts: Layla my BM, Suzanne my MOH, me, Jill, and Carrie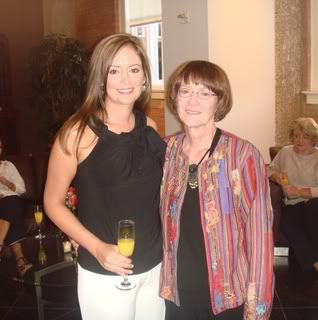 Me and my Mom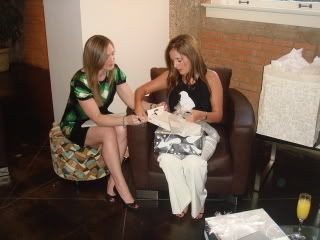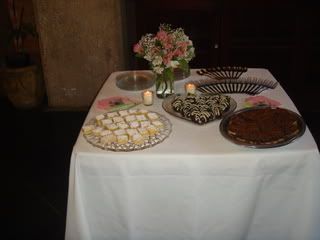 too much food!