This is one way to make a postcard using powerpoint and photoshop. You could make it in just photoshop. I just prefer to work with powerpoint.
*Don't forget- don't pay full price at vista print. Go through a link like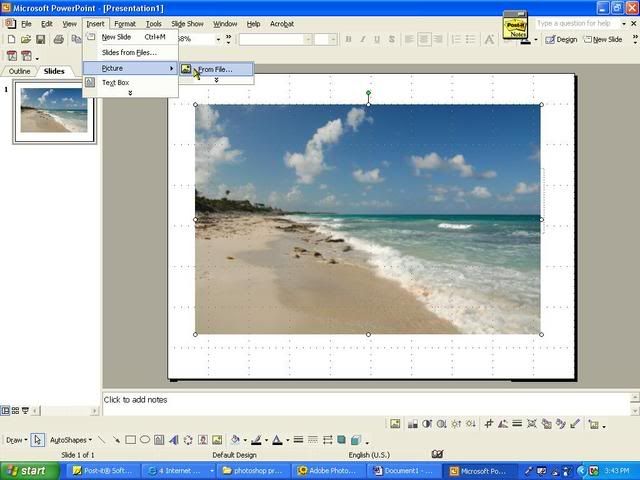 Insert->textbox
Draw->group
Right click->save as (save it as a jpg not enhanced media file)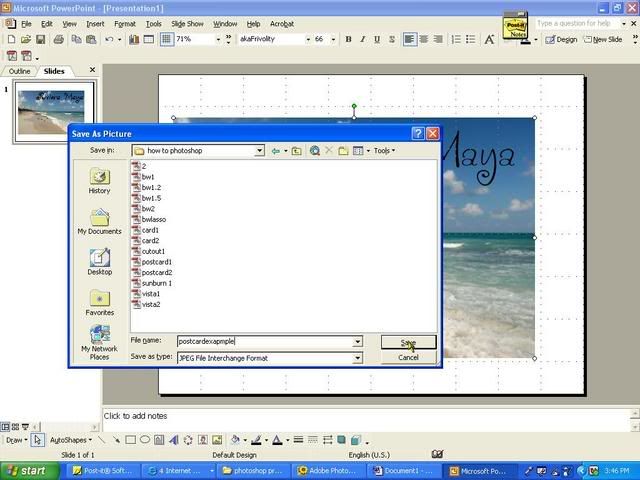 Open in photoshop (this is photoshop elements v2)
Image -> Resize-> Image size
Unclick "constrain proportions"
Set to 300 pixels
Width=1677 Height= 1300
Remember about ¼ inch from the edges will get cropped.