I have recently been playing with photoshop to learn how to edit & do cool stuff with pictures. Many of them are posted in this thread (some of the cooler ones are on page 2).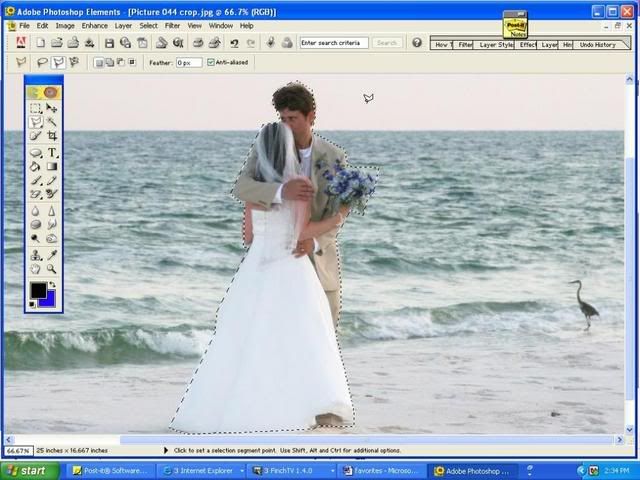 Change it to selecting the background using Select-> Inverse or shift + Ctrl + I
Select brush tool (
Change color picker to make the upper left color black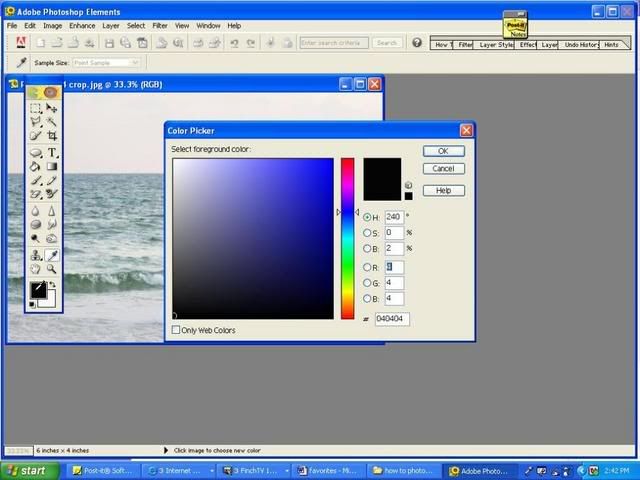 Change mode to color (top tool bar).
Opacity should be 100%. Chose a large size brush, like 1153 pixels.
Paint the background black & white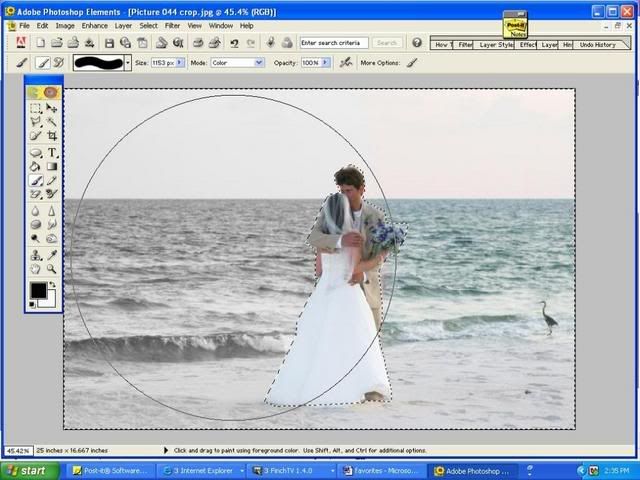 Removing sunburn (same technique can be used to remove other things from pictures)
Zoom way in (view-> zoom in or Ctlr +)
Clone stamp tool (S)
Mode: normal Opacity: 25% (good for keeping skin looking natural, for removing other items opacity can be 100%)
Click Alt button & click on section of good skin
Paint this section over a burnt area
You will need to click Alt onto new places every so often
Artistic effects
Go to Filter-> Artistic effects-> cutout
I usually prefer 8 levels. Resize the preview box & try the different variations
Do the same thing to choose other artistic effects. Some work better if there are no faces in the picture.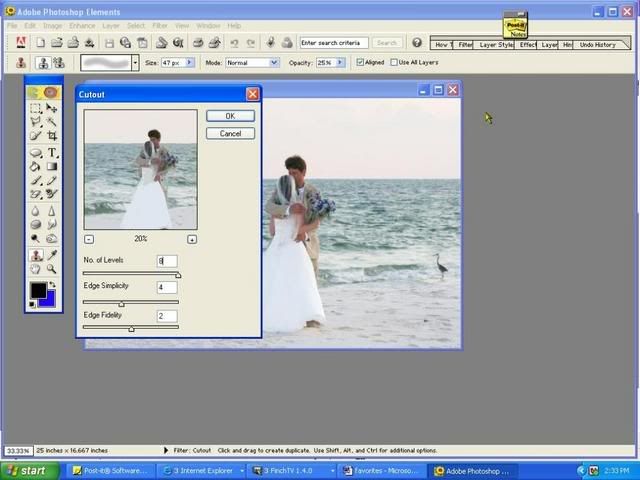 Make the background a solid color (good for making cards)
Folow steps just like in the example where I made the background black & white except two differences
1. Select a color other than black (unless you want your card in black)
2. Set mode to nomal instead of color