Quote:
Originally Posted by TonyandTricia

Hi Ladies. Our wedding is already over, but now I'm just trying to post pics to give other people ideas!! Here's my dress at my first fitting: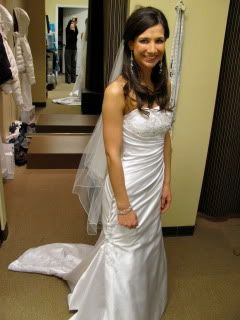 Ella Bridals
Good Luck to everyone who is still in the planning stage!!
awwww! it looks perfect on you! so pretty!