I'm accessory challenged in real life.. now that I'm a bride, even more so!
I really need some advice. I normally wear a diamond pendant necklace and studs every day. My grandmother lent me my great grandma's necklace to wear. Problem: it's gold and as I said in my alterations thread, it really doesn't match my dress.. I thought the dress had more champagne coloring to the thread, but it sparkles and is more silver.
I won't be wearing a tiara, flower, or veil. I was looking for hair jewelry, maybe a filigree silver (sparkly) barrette for the back. (need to find this too) This is the closest thing I found that I like.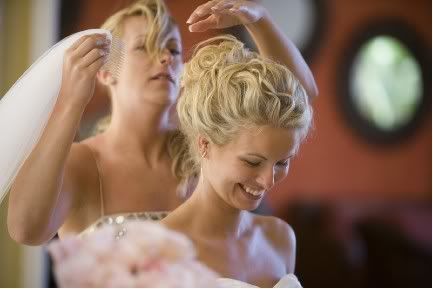 or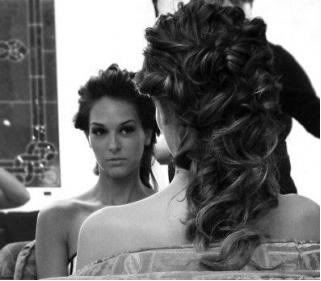 I was thinking, short dangle earrings and a bracelet so I don't take away from the top of the dress. I never wear either of those items so might feel funny. I love this style of earrings, but not sure if it goes with my dress. If I don't wear a necklace, I should have larger earrings, right? What necklace goes with these (and my dress)?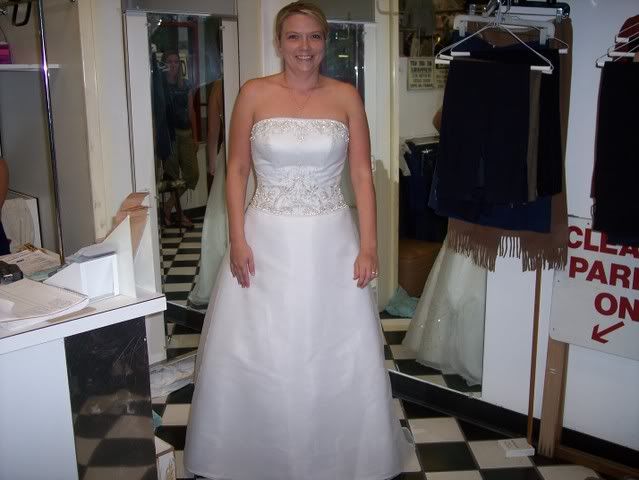 Grandma's necklace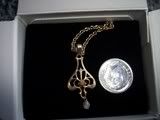 I'm wearing her necklace for our courthouse ceremony. and was thinking about pinning into my dress or in organza bag on my bouquet..
Maybe I should wear it for the ceremony and then remove for pictures? The last thing I want to do is hurt my grandma's feelings and it's such an honor that she asked if I'd like to wear it.
Ah... please help!