So I had these grandiose visions of sewing paper & fabric, etc. I even did a mock-up. Turned out beautifully.
But alas, I just have run out of time. I've been so busy with work and travel that it's just not gonna get done so I am on to plan B - having invites made.
I am currently working with Melina from
based upon this design
based upon this design: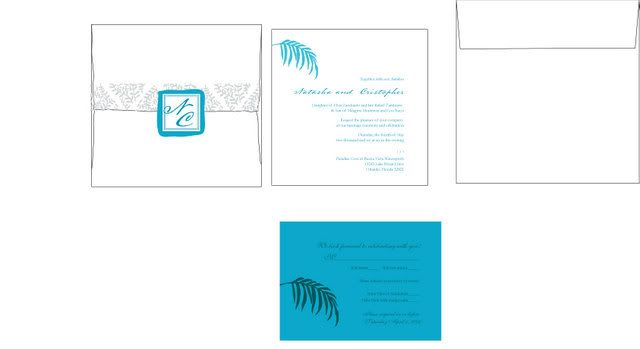 based upon this design: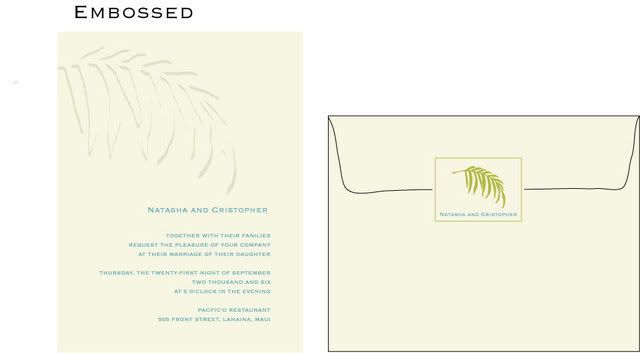 the palm leaf would be embossed on this one, to make it most similar to the fleur-de-lis on this design:
http://www.papelvivo.com/a178.html
we can play around with fonts, and colors all that we want. And obviously the info isn't correct on these mock-ups.
So help me out here, I'm runnin' out of time! Which one do you like the best?