I have been on the search for a cool ring holder for my nightstand and everything I find is kind of old-fashioned looking or very traditional (waterford crystal, etc).
I found this one this morning at Macy's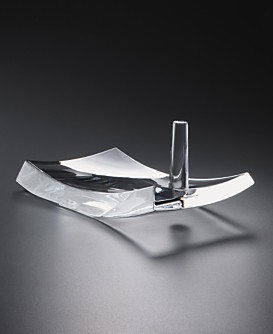 Namb© Jewelry Holder
$75.00
Store your treasured rings, necklaces and earrings with this unique jewelry holder designed by David Tisdale for Namb©. Clear, substantial crystal and an asymmetrical shape combine for modern sensibility.
I really like how modern and clean it is - before I buy it - has anyone seen any others that are pretty unique or modern or architectural?
Thanks!