Wow, I can't believe it's almost time, I feel like I've been planning this wedding forever!! But I never could have done it without all of you! Everyone here has such good ideas and has given me so much support, I think I would have either totally lost it a long time ago or I would have had the crappiest destination wedding ever, lol!
Anyway, here are some pics I took today of some of the wedding stuff I've done or bought, feel free to ask questions. Sorry for the poor picture quality, I was rushing and my house looks like a bomb went off!
here's our luggage tags, thanks to NurseSarah for the inspiration for these!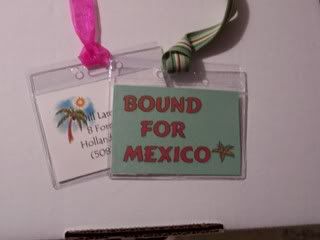 we are sending out the luggage tags this week along with this picture frame that I bought for everyone (I didn't want to transport them to mexico)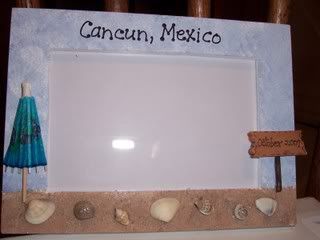 these are the favor tags, the template is from aylee's website
more to come...