I wanted to share these since looking at everything everyone else has shared on here has inspired me so much. My FI was originally inspired by the STD vintage post cards. Since we did an email STD we decided to incorporate that idea in to our actual invitations.
We created a custom postage stamp on Zazzle.com using one of our engagement photos. I hand wrote all the invites using a gold pen.

We put a gold insert in our envelopes (it had a little shimmer that doesn't really appear in the pic). The postcard is in a petal fold envelope and sealed with a vintage beach sticker.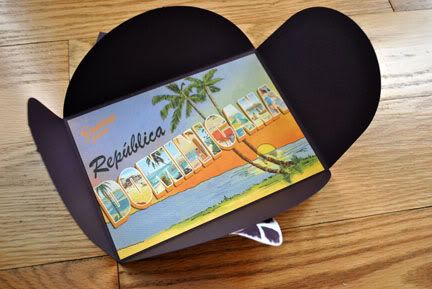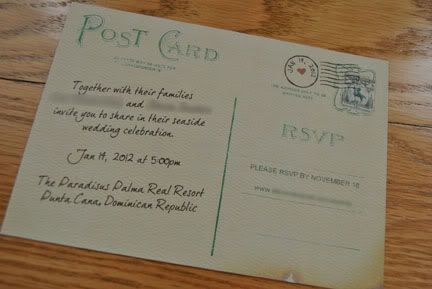 [Back of the postcard] We decided not to do an RSVP card and asked everyone to RSVP on our website (everyone did except one person who stuck a stamp on the postcard and mailed it back to us, LOL).