Quote:
Originally Posted by JessicaLovesBrian

We didn't use flowers, but instead bought hanging shells to use with our bamboo arch.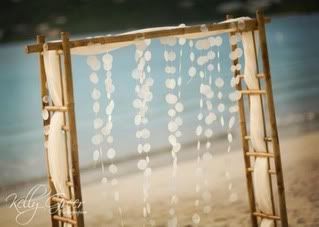 I love this. Did you bring it along or did they have it there? I want something exactly like this, but our resort only has one and its really cheesy. I wonder if I could bring something with me.