I have never been a DIY person, but seeing all the awesome stuff on here inspired me. I'm Vietnamese and because we are planning on a destination wedding, my parents wanted to throw an engagement party....a small intimate engagement dinner of 140 lol...
So we decided to do boarding passes. I spent a month reworking them until I felt they were perfect. Even though we didn't have the exact date, we wanted to get them out there and give people lots of time to save up. We had one of these in front of every place setting (saved on postage, but had to make double because each person got one instead of sending one per couple/family).
FH really wanted them to have an authentic look and wanted all the little details like rounded corners, no script font, perforated edge etc. I used the free template from ayleebits. http://www.ayleebits.com/templates.htm My SIL was so helpful. After I designed and printed them, she folded, cut and she even had a perforated blade to give the passes an authentic look. All I had to do was cut the little indents and assemble them. When making the envelope, she used double sided tape from the dollar store. Worked amazing!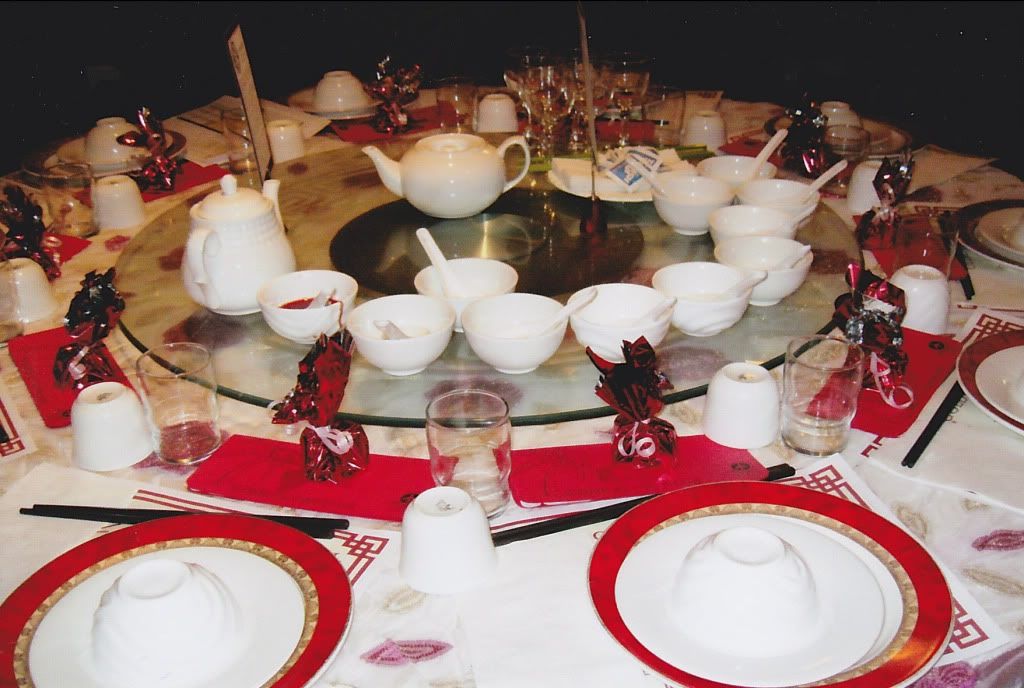 It's hard to see, but in front of every place setting is the envelope with favors on top of them.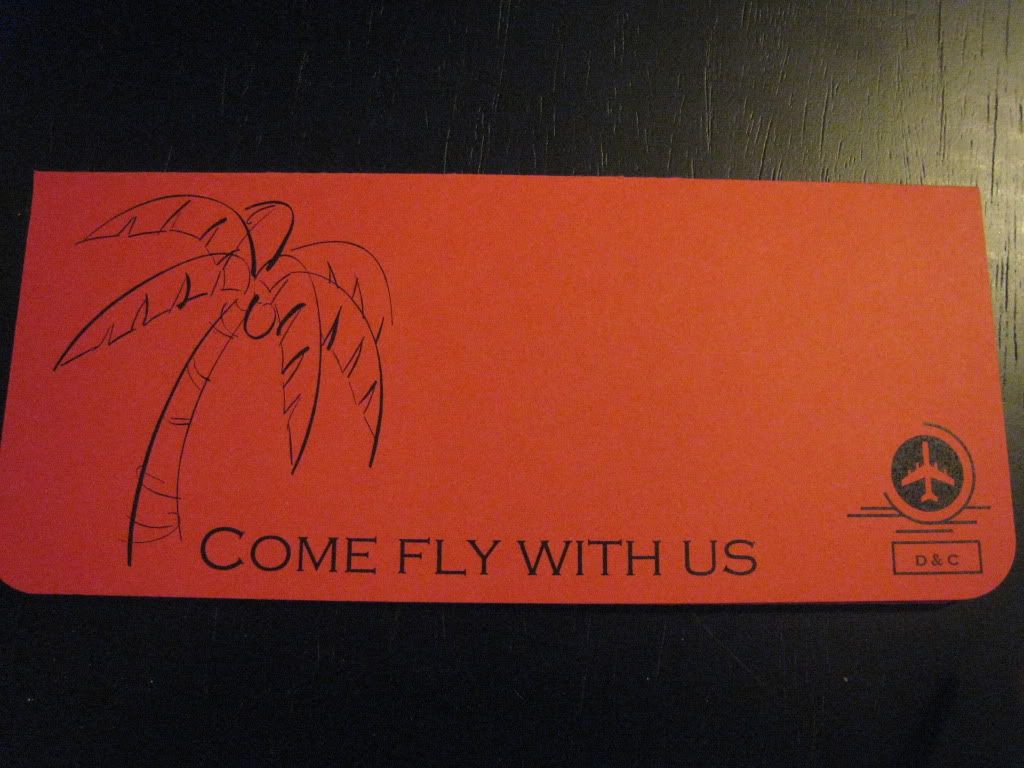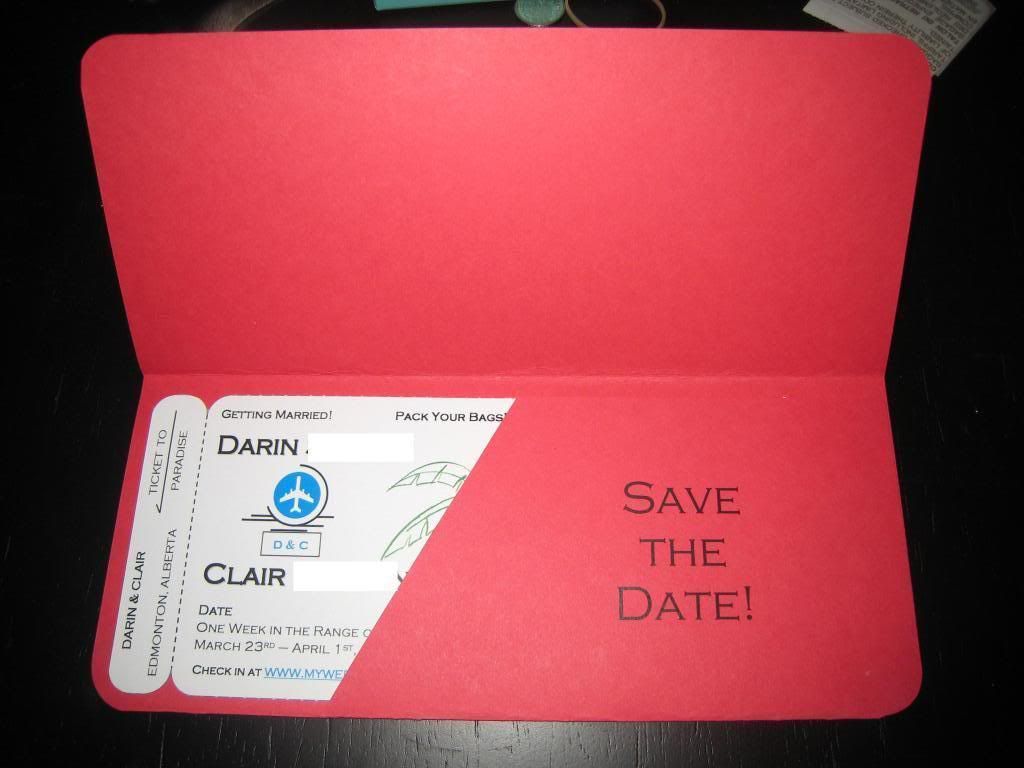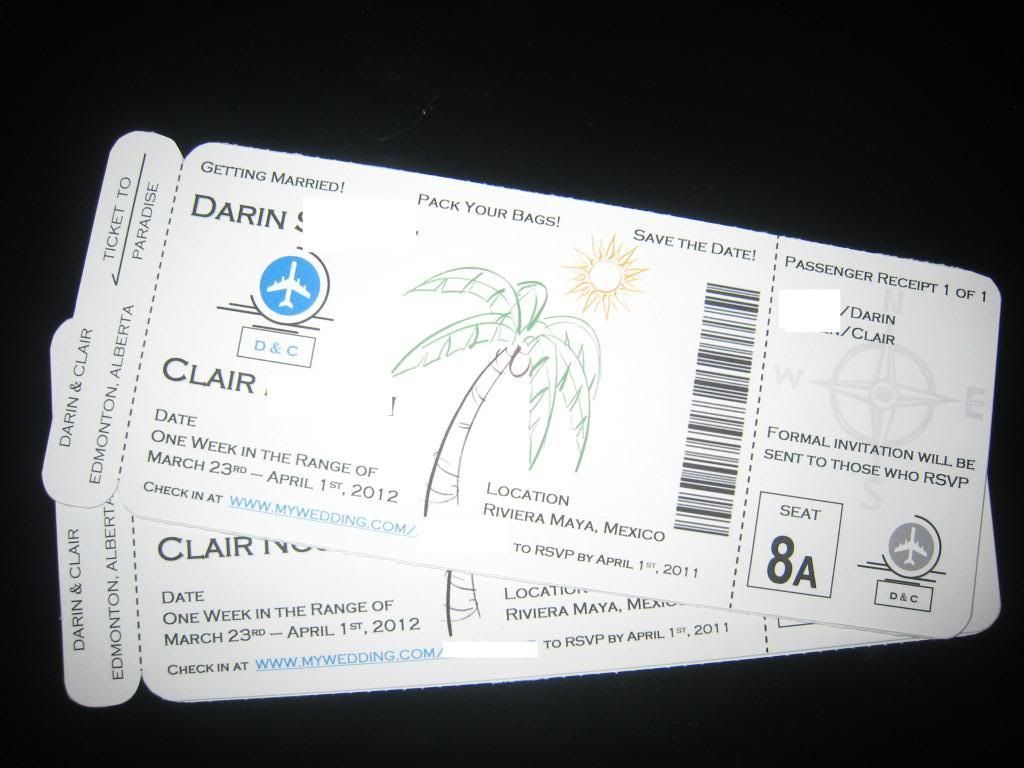 I also gave girls my Will you be my MOH/bridesmaid cards as well. I got the idea from http://www.oncewed.c...desmaids-cards/ I made one for each girl and customized their hair. Even though nobody would have noticed, I did the back of their bodies as well...they just looked naked without them!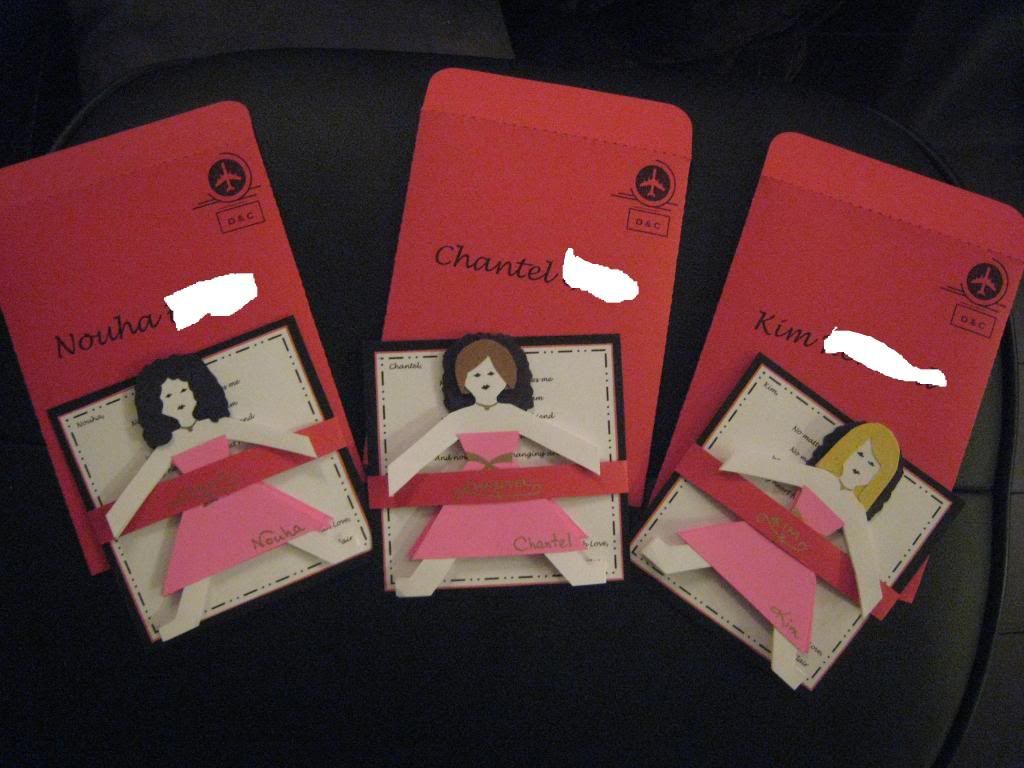 I wanted to do something for my niece so I made her a flower girl card. She said no lol...she's 4 (my SIL said she has to though haha)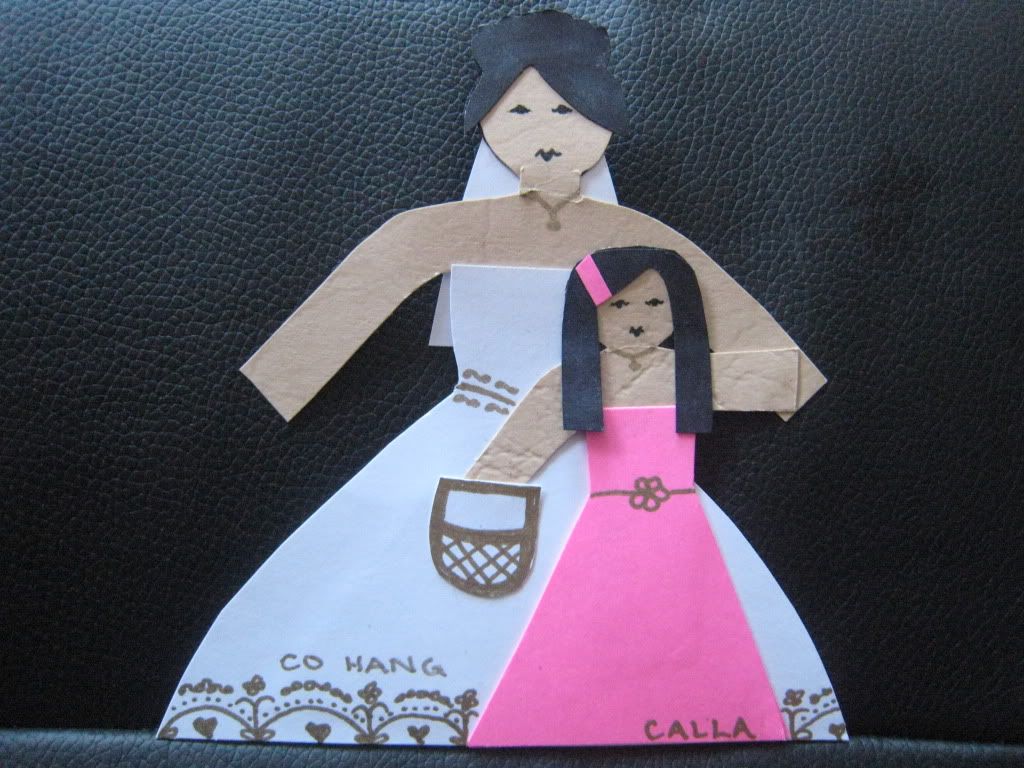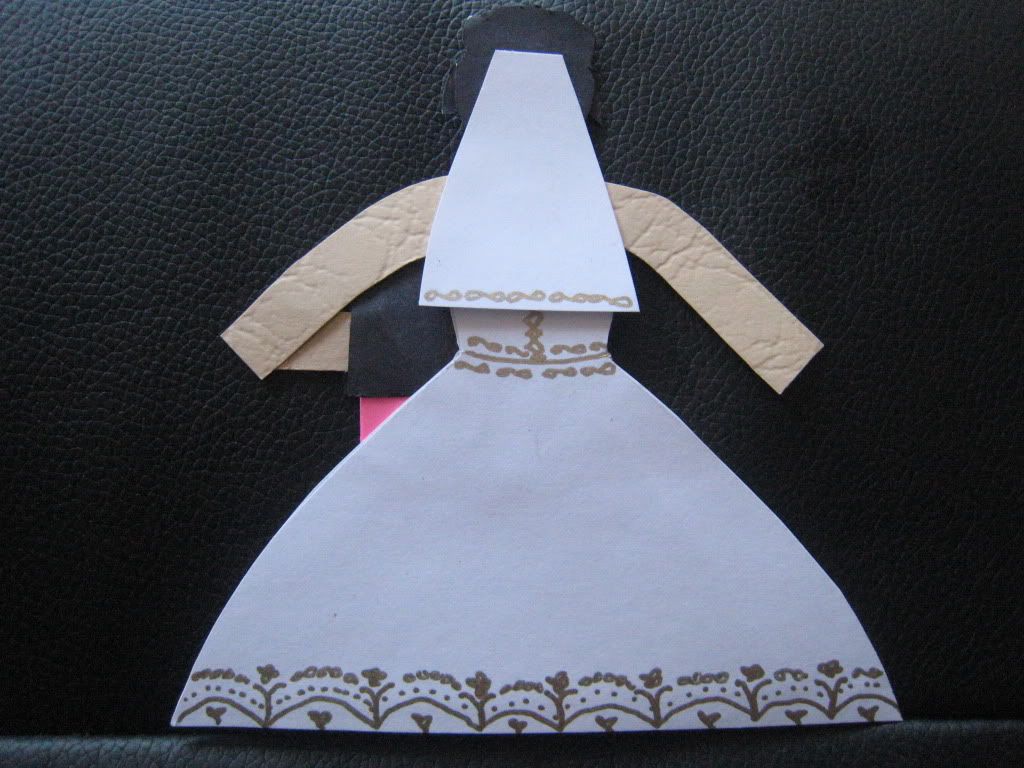 Now I'm on to passport invites....