We have to make room for hubby's new "man cave," so we need to get rid of all these wedding items. Prices listed DO NOT include shipping. I will try to ship the cheapest way possible and pricing is negotiable. If you have any questions, PM me and if you're interested in something also send me your zip (postal) code for more accurate pricing. I only accept PayPal. Happy Shopping!
Flowers
These are real (natural) touch flowers that we used to create our own centerpieces. All are latex EXCEPT the dark purple lilies. We couldn't find them in the latex in that color.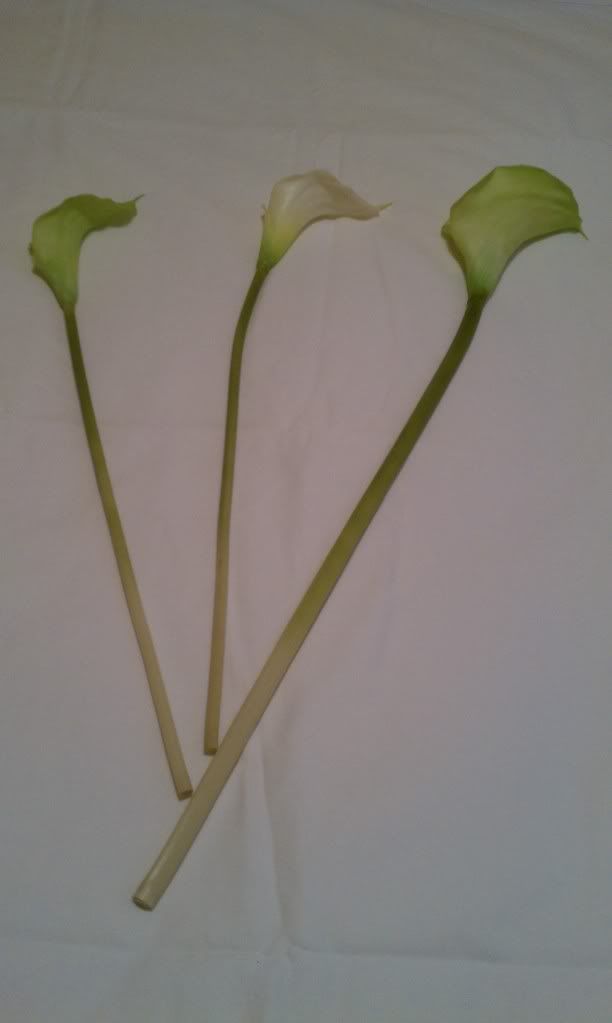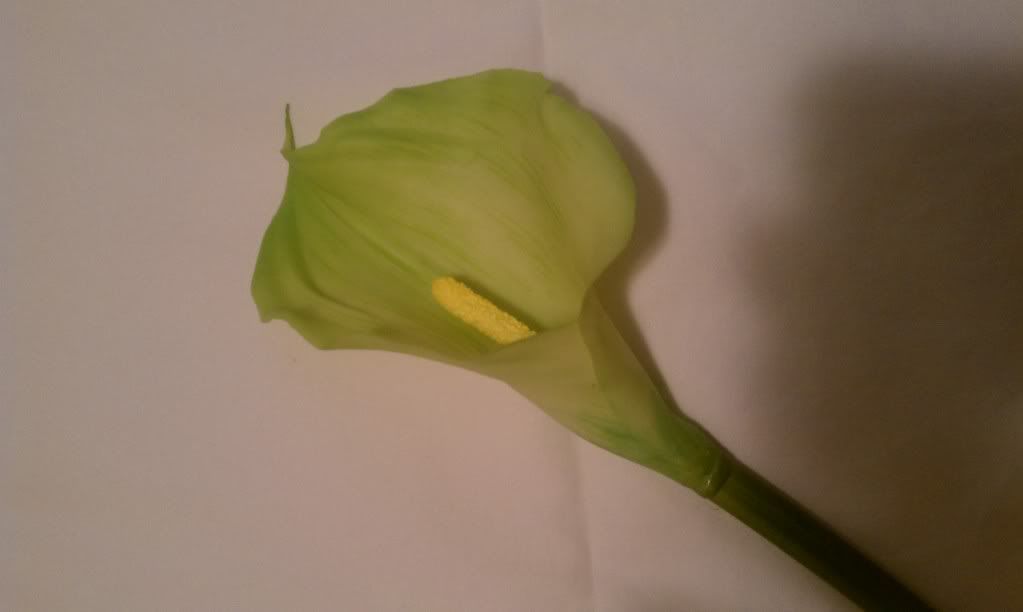 19 white calla lilies - $10 for all
6 lime calla lilies - $3 for all
2 large lime calla lilies - $4 for all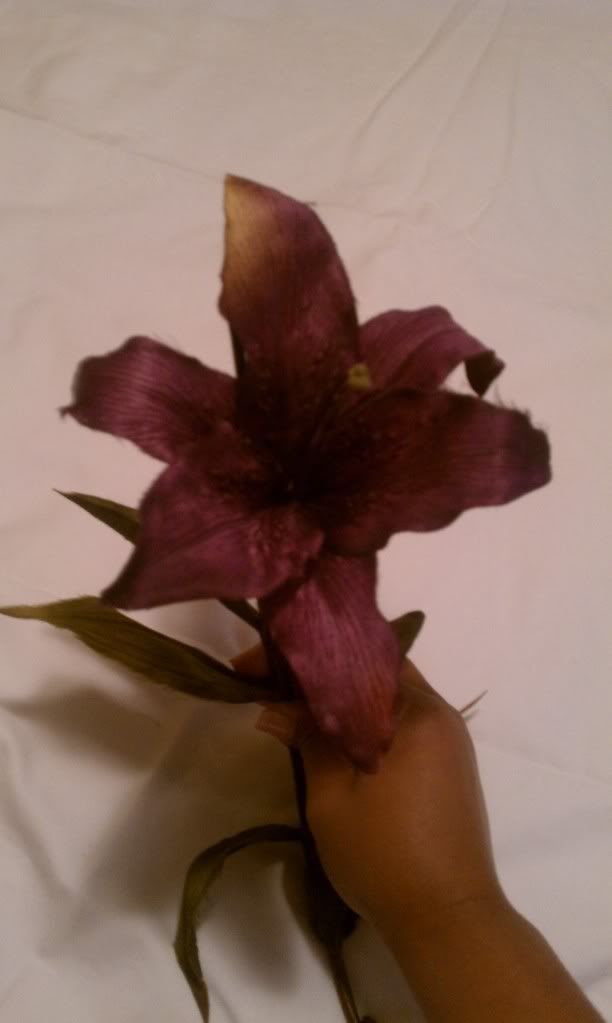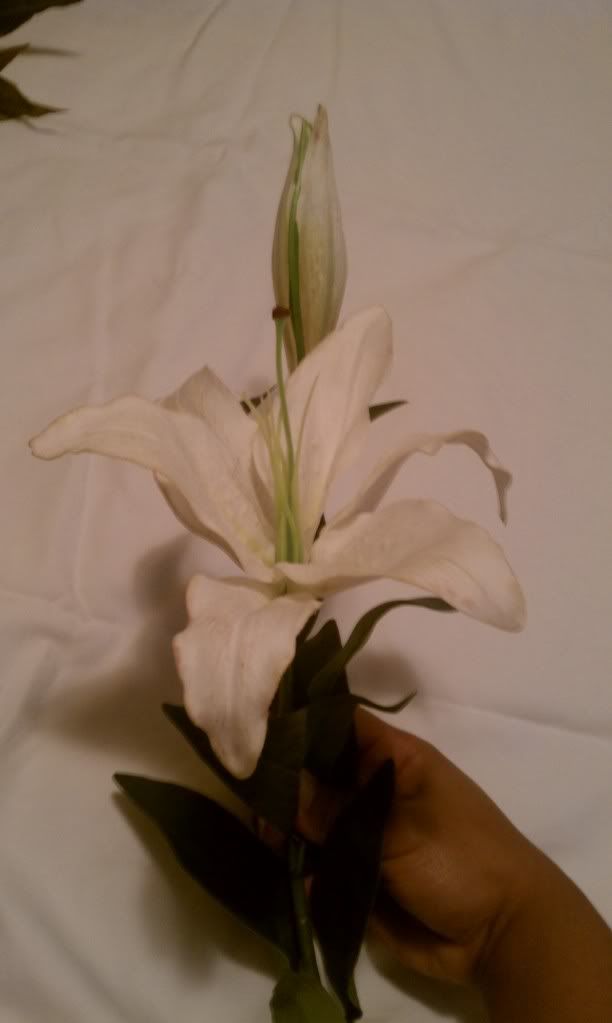 12 dark purple lilies - $12 for all
14 white lilies - $20 for all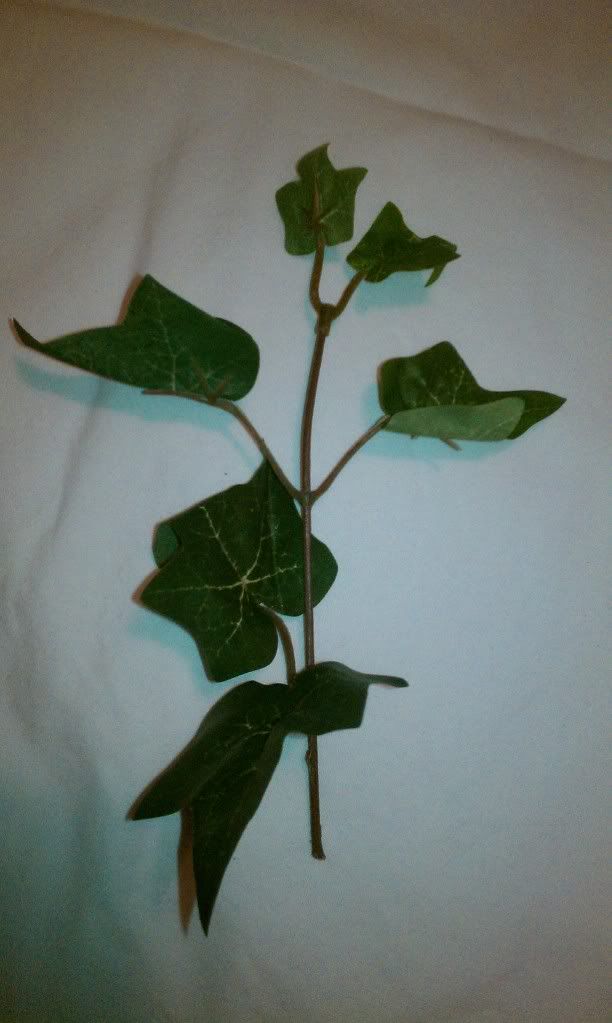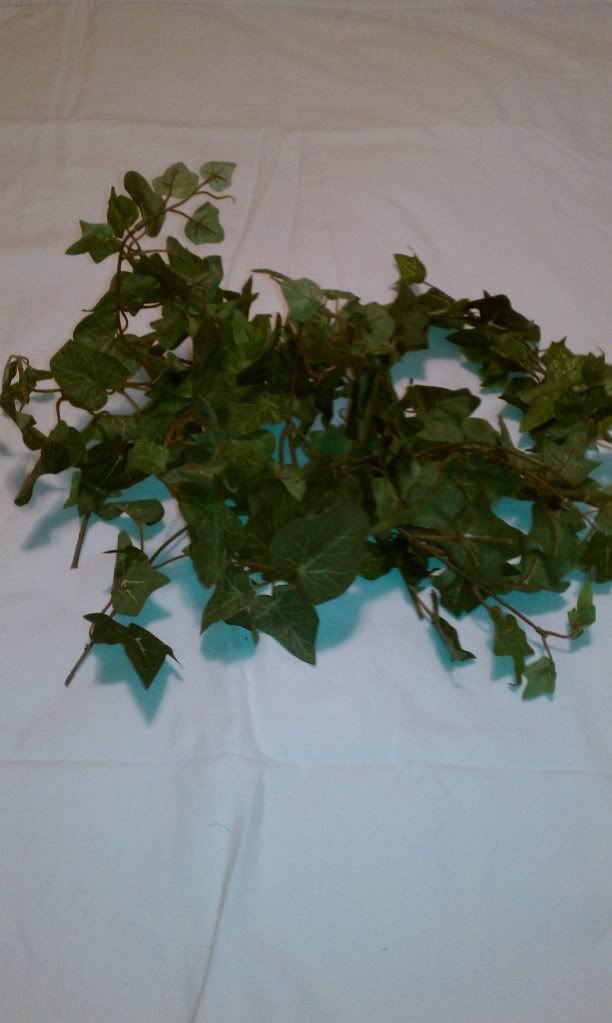 a bag of ivy for adding greenery - $5 for all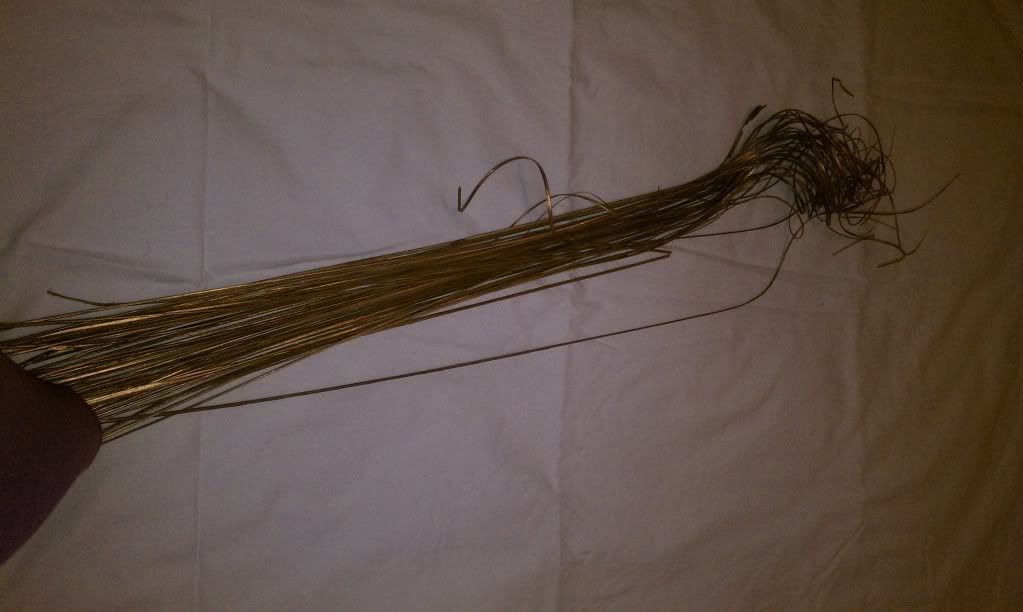 bronze branches for accent - $3 for all
Anyone who wants to purchase all of the above stems, branches and ivy total price will be $45!!!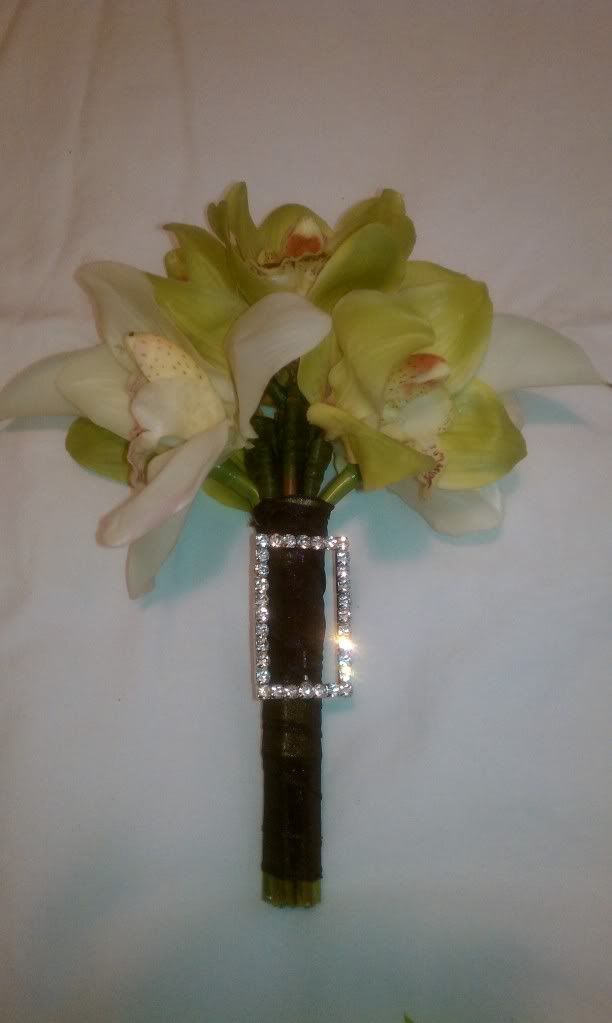 4 Natural touch bridesmaid's bouquets – $35 per bouquet without buckle, $40 per bouquet with buckle
8in wide, white and green orchids and white callas, rhinestone buckle included. The bouquets are currently wrapped in purple which can be removed without harming the buckle.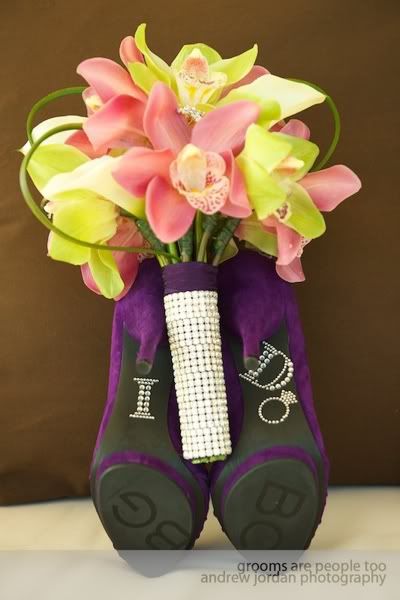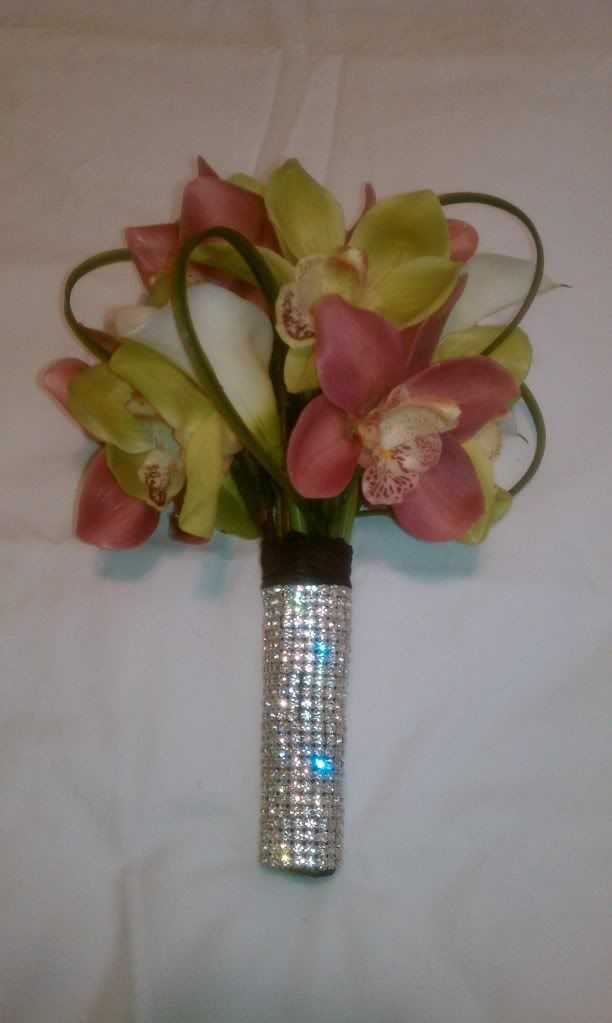 Bride bouquet - $75 with rhinestone banding included
12in wide, pink and green orchids, white callas, wrapped in Swarovski crystal rhinestone banding. The rhinestones were glued onto the bouquet unfortunately so will have to be sold as it. There is dark purple ribbon behind the banding which can be cut down and concealed if that doesn't go with your color scheme.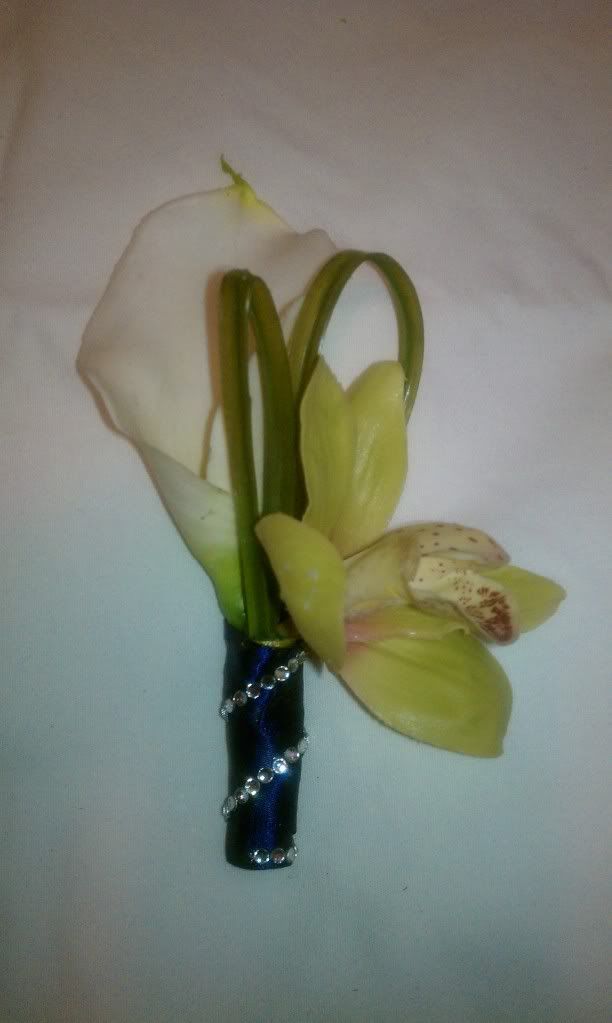 Boutonniere - $10
green orchid, white calla and looped grass; currently wrapped in dark purple with rhinestones but can be removed and re-wrapped.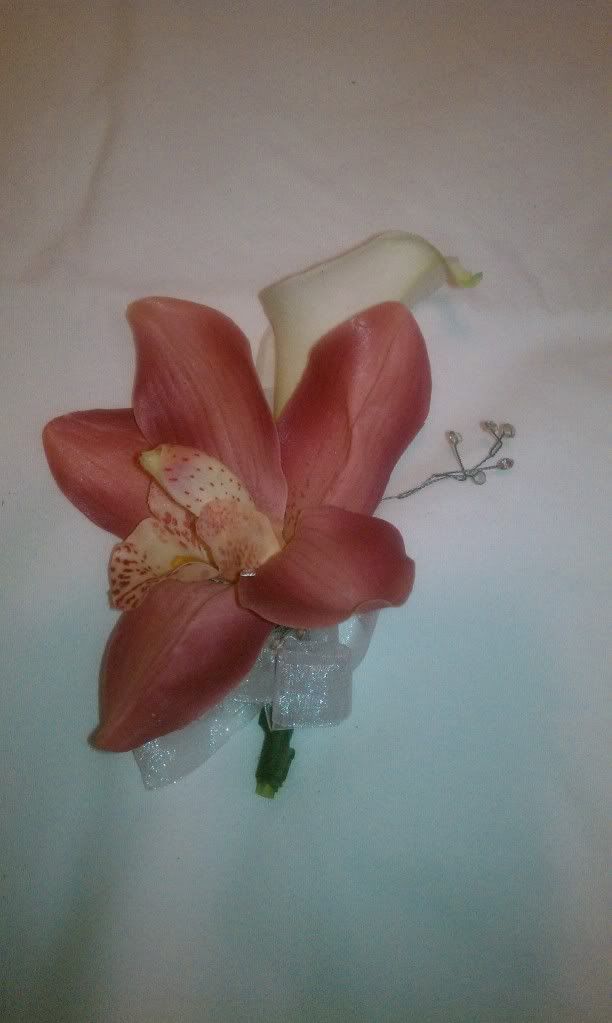 2 Corsages - $10 per corsage
one has a pink orchid, one has a green orchid both have a white calla wrapped in green tape and white bow for accent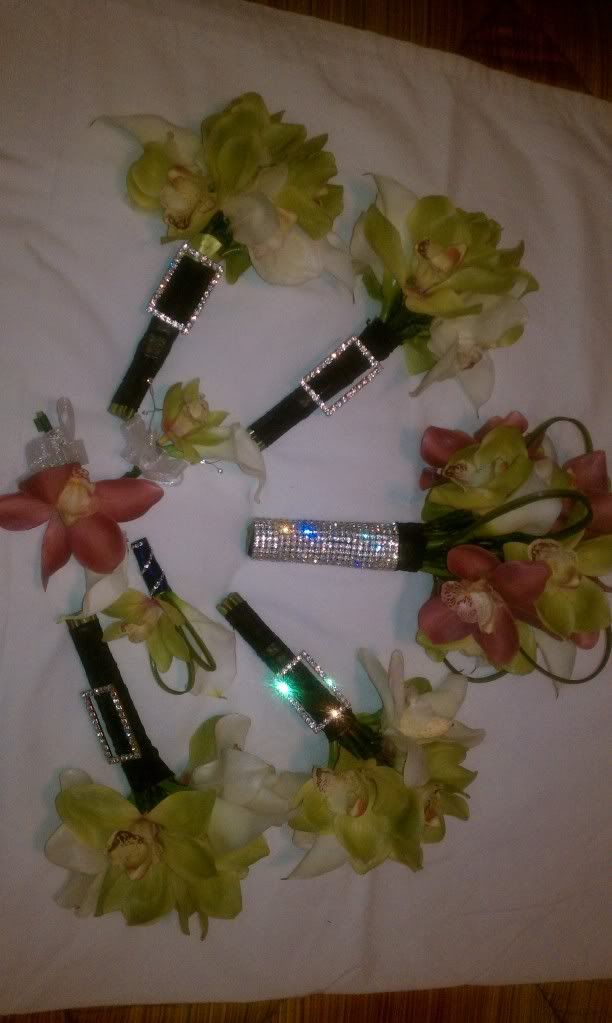 I would rather sell all of the bouquets, corsages and bouts as a package if possible for $250 which is half price!!!
more to come....