Well...they're finally done and in the mail. We're on a tight budget, so we made our invites ourselves. After scouring the BDW boards and looking at every boarding pass invite I could get my eyes on, I formulated a plan of attack. Thank you everyone for posting your pictures as they truly inspired and helped me along the way! Let me take you on the journey....
It all started with a sketch of how I wanted everything laid out on the page: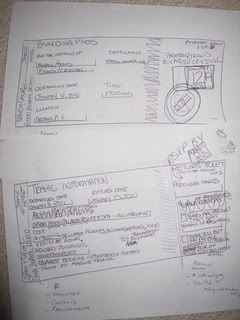 After HOURS and HOURS over a few nights at the computer my FI and I finally came up with a design and wording that we were happy with. I turned it into a PDF, loaded it onto a memory stick and trotted on down to my local Staples to get them printed. When I came back an hour later to pick up my order, the AWESOME girl at Staples had straight cut and separated each pass for me! What a sweet heart! "Good luck with your wedding," she said as she handed me my order. Awww.
<--All cut and separated! WOW!
Next we worked on making the jackets for the passes to go into. I got the green cardstock that has some texture and shine at Michaels (on sale). Here's a sheet hot off the press...the press being my printer.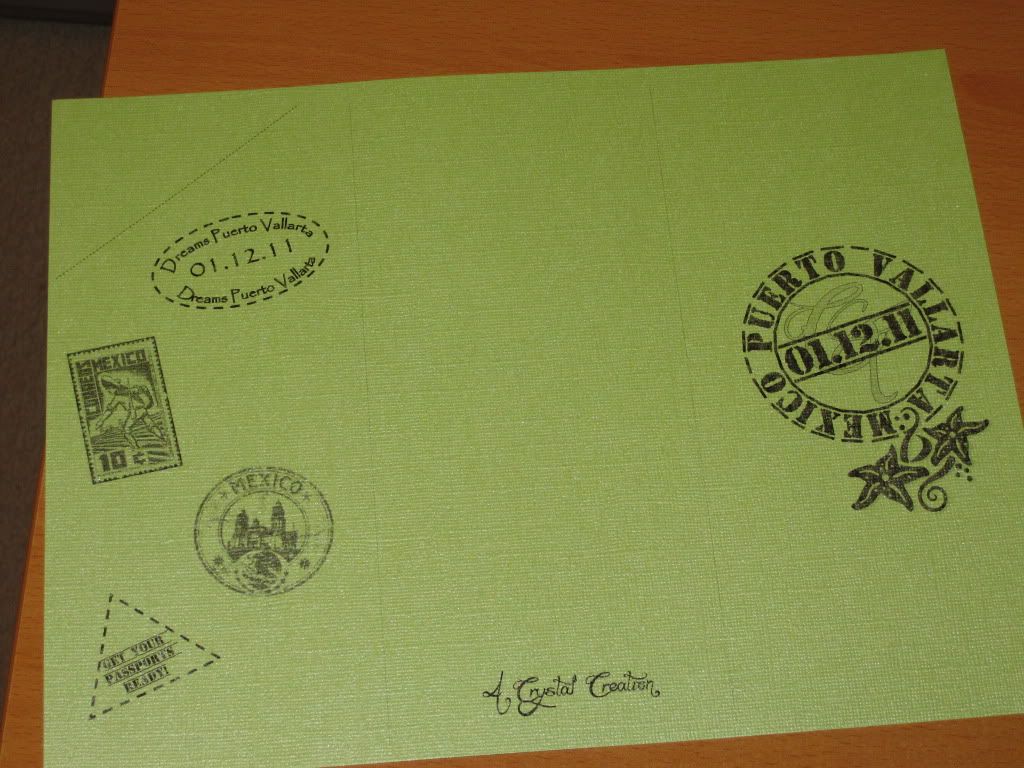 <-- I put "
A Crystal Creation
" on the back because when I was a kid and I made a card for anyone I'd always put "A Crystal Card" on the back where there would normally be "Hallmark" or whatever
So that paper didn't absorb the ink well and took FOREVER to dry! We had to spread the sheets all over the floor and just let them dry over night, because they were way too wet to fold!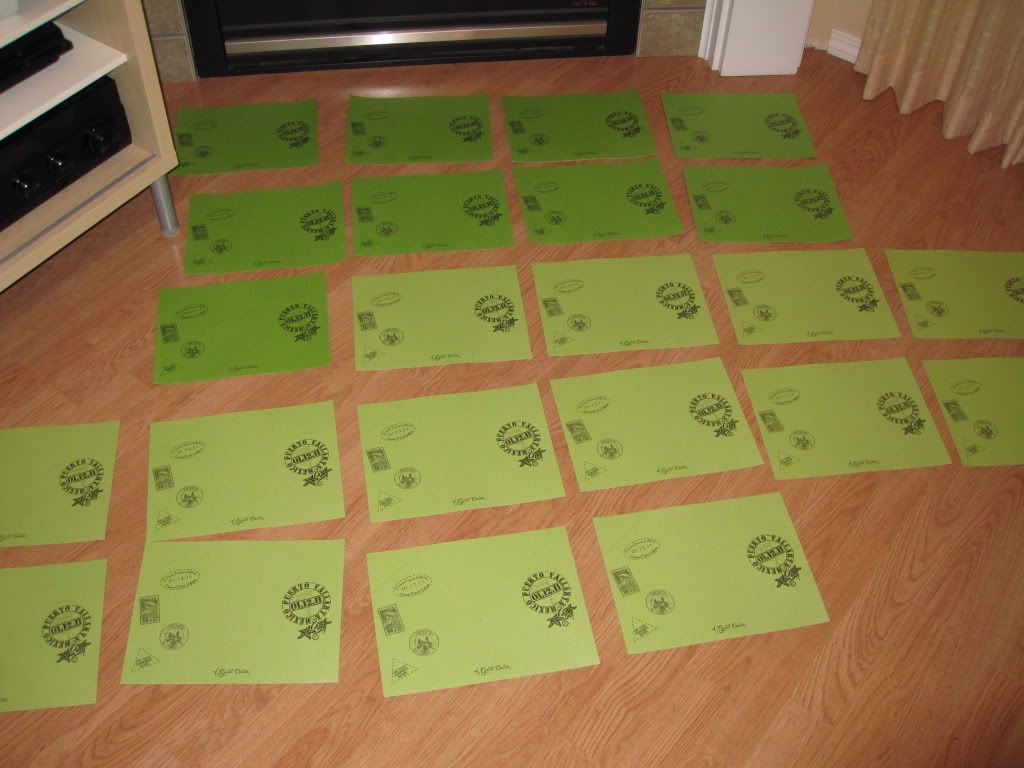 The next morning we got up bright and early to cut, fold and glue the bottom of the green jackets.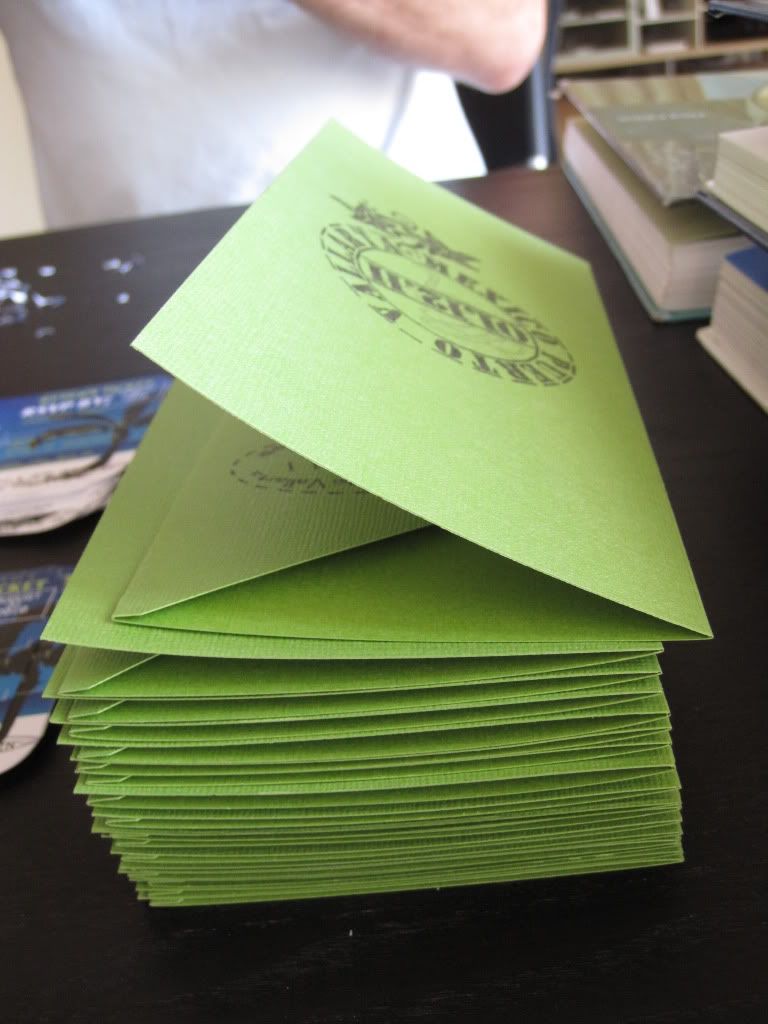 Because the girl at Staples saved me SOOOO much time, all I had to do with the passes was use my handy little corner punch I got from Michaels (on sale) and perforate the sections I wanted to (on sale - on sale).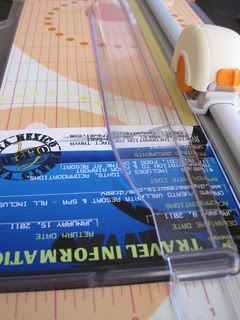 <-- FI was a good helper!
So after perforating and punching the corners, this is what the boarding passes ended up looking like: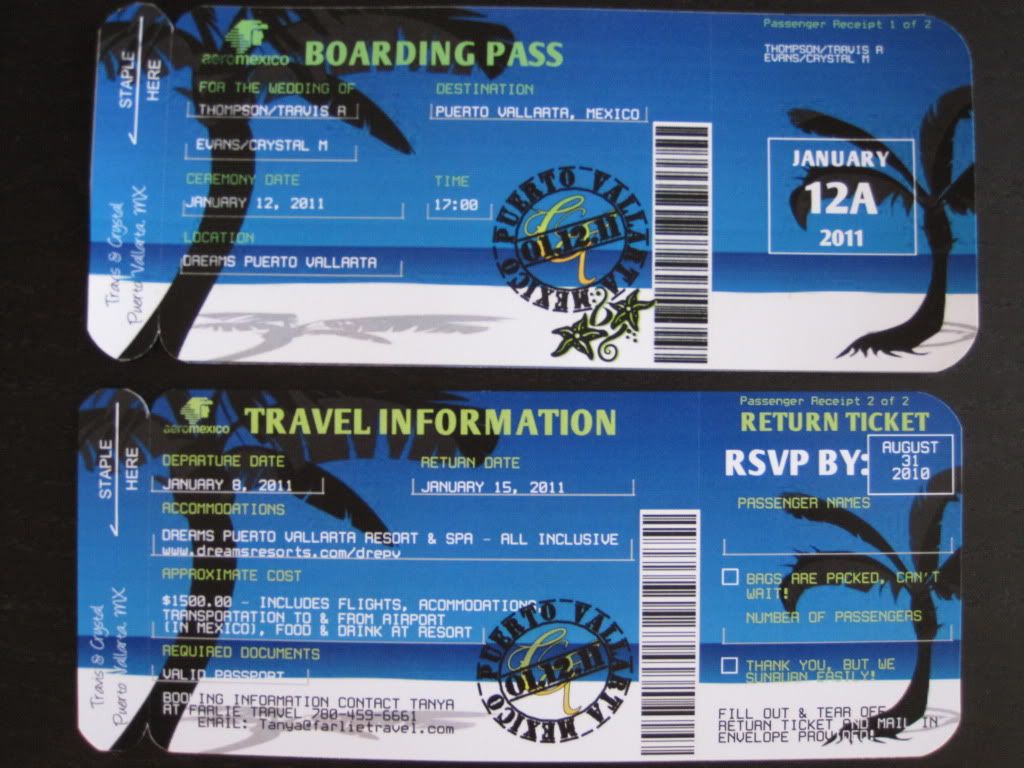 <--I really wanted them to be able to tear off the RSVP to send back
Next we loaded them all into the little green jackets
Still more....