Everyone says it, but I truly cannot believe my time has come. Without this amazing forum, I don't know where I'd be – definitely without inspiration and a sea of attempted DIY projects! I can't say I've loved every minute of planning, but I HAVE loved my time here – especially time well wasted in the SB!
Thank you so much; to Tammy for operating the forum, to the SB ladies for their support, always, and to every one of you who maybe I have never even talked to, for sharing your ideas and honest opinions (some of which I have probably borrowed!!!).
So, here is my planning thread. I had no idea what I was doing. Ask anyone and they will tell you I am the most indecisive person ever, so I really hope somehow it will all come together.
Regardless, I am beyond excited to marry the man of my dreams!
Engagement:
T proposed to me on the beach in Punta Cana, Dominican Republic on July 12, 2008. Although we'd been together for over 6 years, it was completely unexpected because we had just bought a house. Little did I know he had the ring for quite some time. He says he was just waiting for the perfect moment
Us, after he proposed!: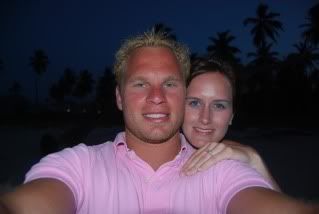 The ring: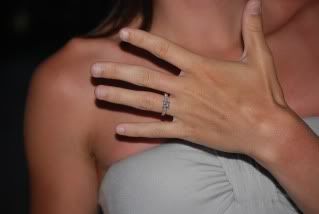 Wedding Location:
We will be married at Dreams Los Cabos, at the gazebo, at 6pm on July 28th, 2010.
Save The Date postcards:
Made this using one of our engagement photos and had them printed by Vista Print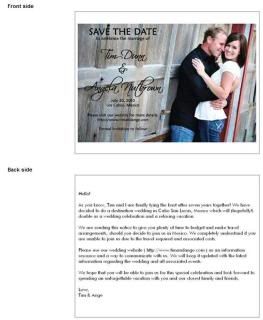 Invitations:
My MOH is a graphic designer and made my invitations for me. I love how they turned out!!!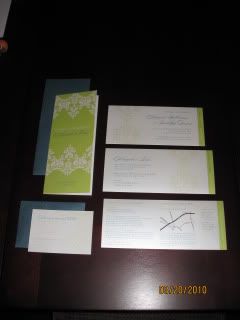 I posted a thread about them here as well:
http://bestdestinati....ly-done-57053/
Pre-Wedding Package:
Brochure about Cabo printed at Vistaprint (thanks to Amy&Andy for her template!), a packing list and a luggage tag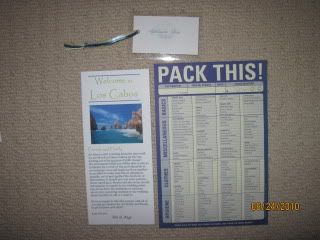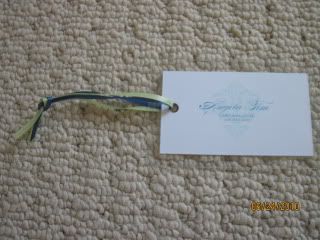 More to come...