Hi girls,
I just got the proofs for mine and my MOH's bouquets. Since I've only ever been to one other wedding...I'm wondering if the bouqet is the right size. I didn't want anything ginormous but I really don't want it to look to small. Can you give me your opinions on the look and size of them? Please note: ribbons have not been added as they do that right before shipping.
My sisters (MOH) bouqet......which will have a hot pink ribbon once it ships: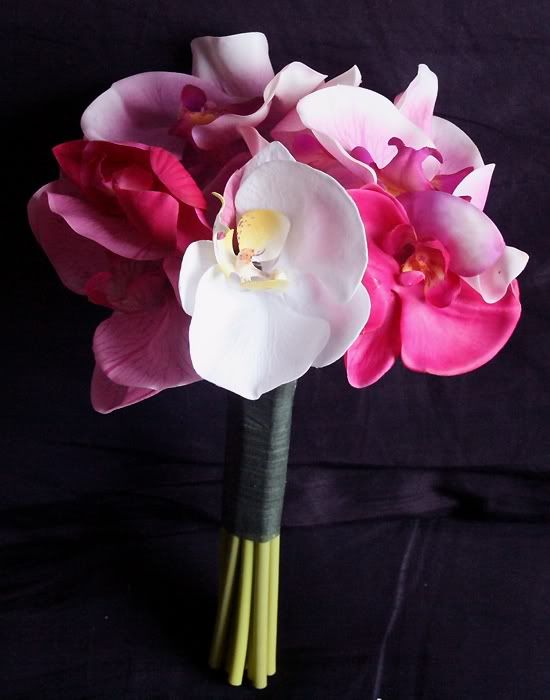 My bouquet, which has a rhinestone in the middle of each orchid, will ship with an ivory ribbon and a rhinestone handle (I <3 sparkly things. lol)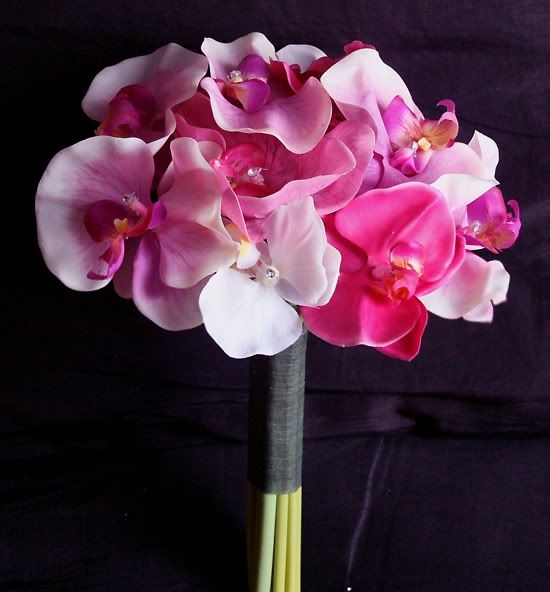 In case anyone was wondering, I got these from
Realistic Silk Wedding Flowers, Natural Touch and Silk Bridal Bouquets
Thanks in advance for all the thoughts!