I was rifling through my boudoir pictures I got at almost two months ago as I am putting together a photobook for DH's birthday coming up. I had wanted to give it to him on the wedding day, but seeing as how I didn't get to do my boudoir shoot until the day before we left for Mexico, it wasn't going to happen! I thought I'd share them with you wonderful ladies as I always loved seeing other people's boudoir pictures (the reason why I wanted to get them done in the first place!).
I had a thoroughly enjoyable experience with Gina from Butter Boudoir in Vancouver during a marathon shoot in a Yaletown condo. Although it was a "marathon", I was easily there for over two hours. Her sister does your hair and make up and although I wasn't too crazy about the make up in person, it turned out well in the photos I thought. Gina also has a collection of accessories (i.e. really high heels, birdcage veils, necklaces etc.,) and props (lollipops) that makes it funner.
Although I felt awkward at the beginning, Gina was wonderful at helping me find comfortable poses etc.,
Here are a few I really liked: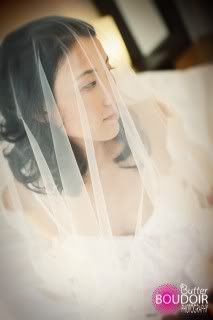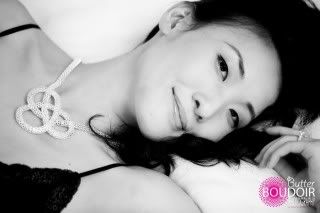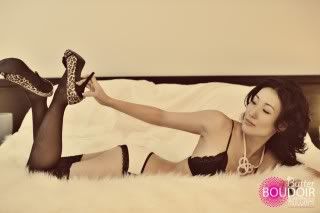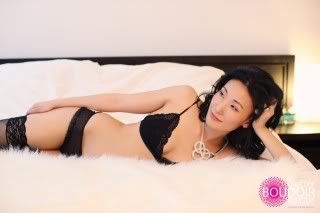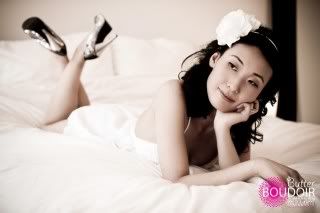 Here is the link to her blog post:
Butter Boudoir Photoshoot Butter Media Blog
Hope this helps some Vancouver area brides who are interested in boudoir shoots out!