I am so excited! As some of you know, having now DH do a TTD session took some work- some bartering, some begging, a little pouting, and maybe even a dash of bribery
But he finally gave in. And in his OWN words, he is SO glad that he did! We both had a freaking blast- if you can't tell by every pic that I'm in cracking up! It was such a fun and romantic session- Cecilia is wonderful! We are not 'photography' people, and needed much direction. She was so patient and super sweet. I HIGHLY recommend her to everyone!
When she got to our resort, it was about to rain. I was still in my regular clothes carrying my dress because I didn't want to make a fuss in the lobby. She told us that we should hurry because the storm was coming, and sure enough- we set one foot outside and it starts DOWNPOURING! No biggie though- we waited less than 10 minutes and it was over, and only blue skies. We ran down to the beach, and I changed in front of everyone! HAHA. Cici told me that it was the first time anyone had done that- leave it to me! I hope you enjoy the pics as much as we do.
Thank you Cecilia! You are AWESOME!!
Me on changing on the beach!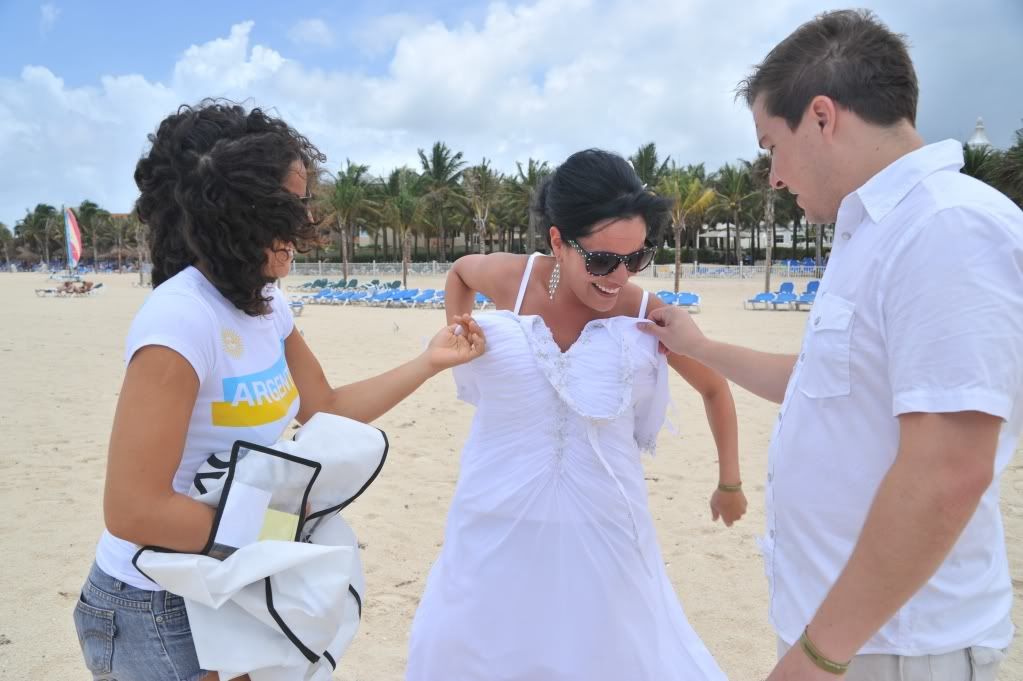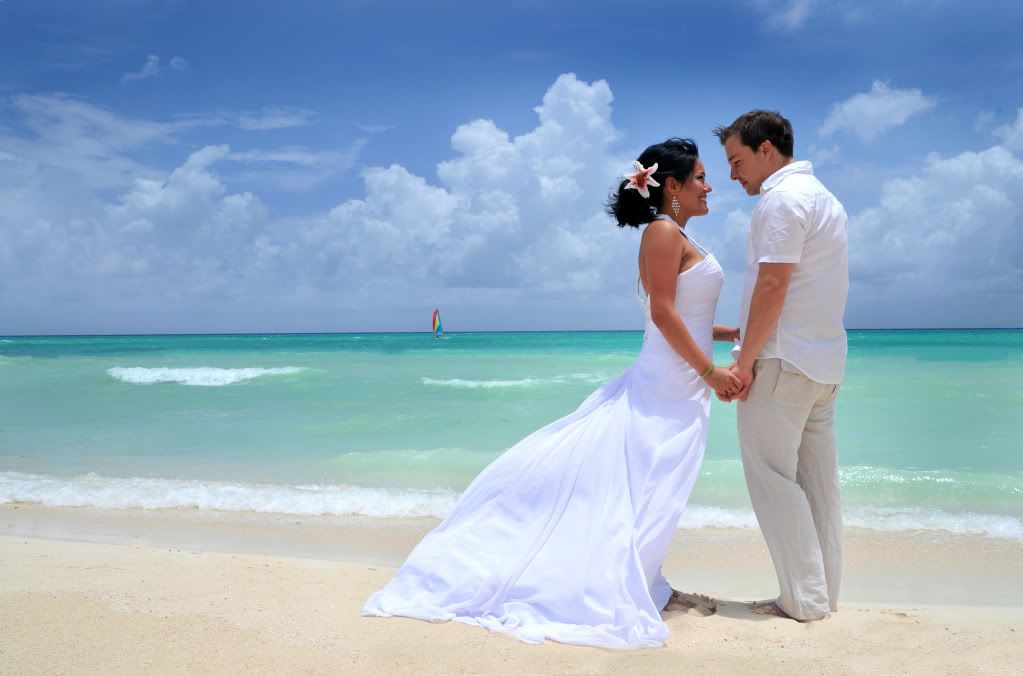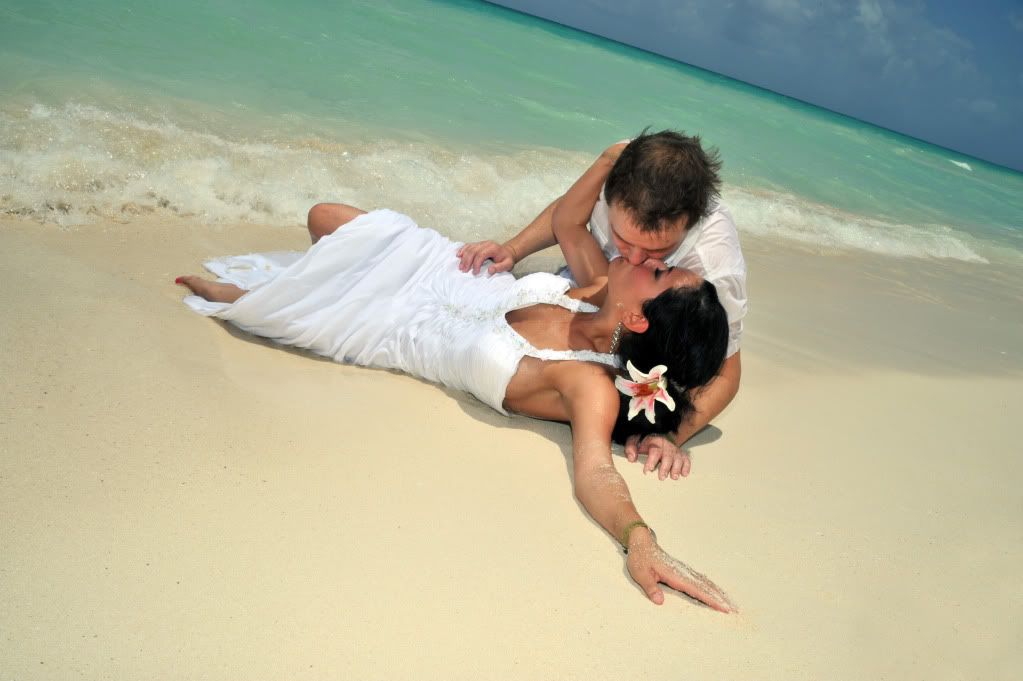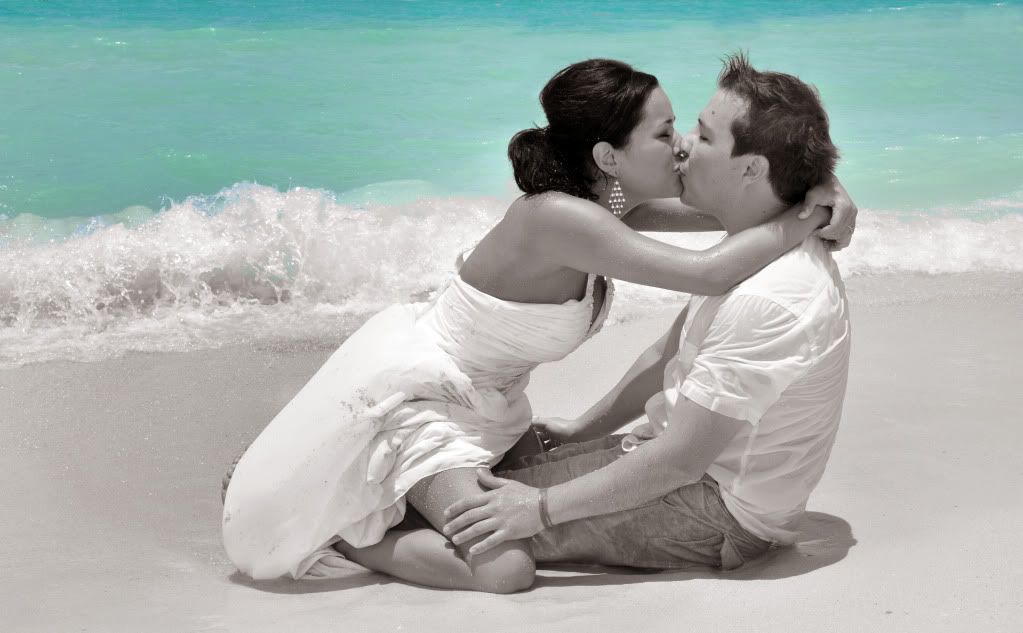 More.......!