Some of you ladies know all the drama I went through with these invitations. Well I am finally able to say that they are finished and mailed and my guests started receiving them today and RSVPing. I wanted to share them with all of you....thanks for all the support through the process.
My letterpress invitations were done my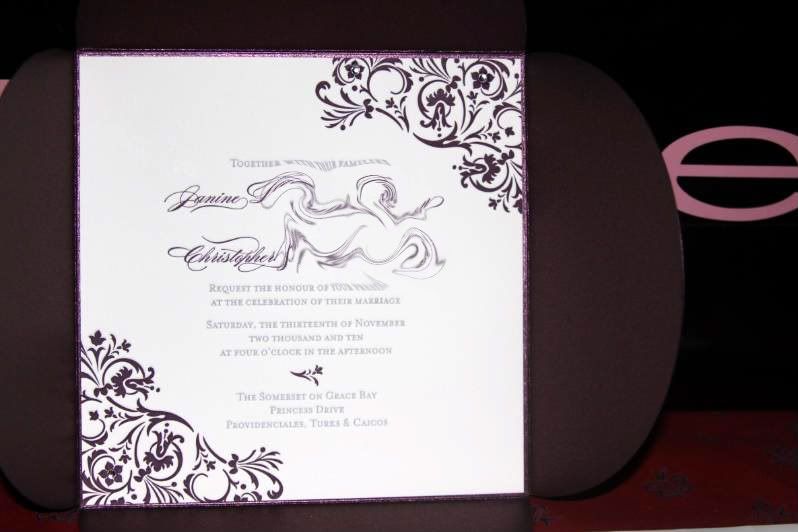 Here is a pic of it closed.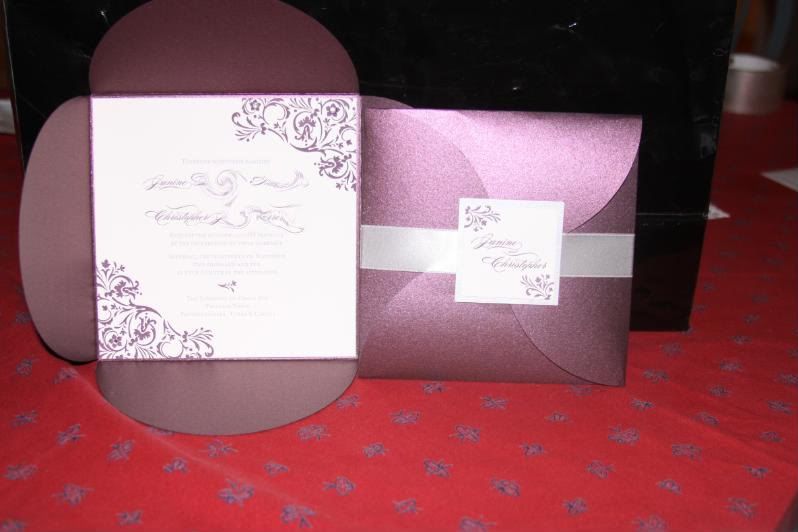 Here is a pic of it with the envelope
This pic was just for photography sake...lol