I just wanted to post this for those getting married in San Francisco, Bay Area, Marin, Napa, Sonoma, Wine Country and are looking for cupcakes for their wedding or special occassion.
Chef Tina makes super delicious, all natural cupcakes and has even made Hello Kitty cupcakes for Lady Gaga!
I can vouch that her cupcakes are delicious. I especially love the strawberry and lemon ones and they would look fantastic at a wedding.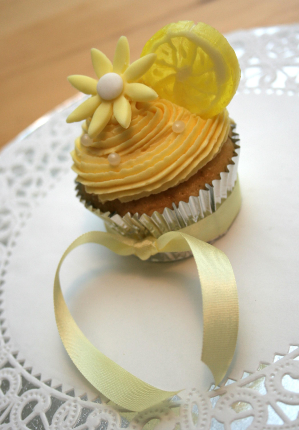 here is info from her webpage as well as a link to her site and contact info:
Little Piggy Cupcakes: cupcake bakery in San Rafael, Marin: birthday cupcakes,cupcake cakes,wedding cupcakes,baby shower cupcakes,best mini cupcakes
Chef/Owner Tina Fredericks
Call (415) 572-3483
Email
tina@littlepiggycupcakes.com
Quote:
Little Piggy Cupcakes believes that taste comes first. All our products are made from scratch, using all natural flavorings, fresh and quality ingredients. We put as much attention to the cake as we do with the frosting, creating a perfect balance of flavor, texture, and sweetness.

We offer 20 delicious cupcake flavors and continually create new flavors to meet the need of Marin County's diverse tastes. Our most popular flavors are Madagascar Bourbon Vanilla Cupcake, Chocolate Cream Cheese Cupcake, Lemon Buttercream Cupcake, Red Velvet Cupcake, Carrot Cupcake, Strawberry Cupcake, and Mint Chocolate Cupcake.

Little Piggy Cupcakes also offers specialty cupcakes such as Vegan Chocolate-Vanilla Cupcake and Gluten-Free Chocolate Cupcake.

Try free samples at the Sunday San Rafael Farmers Market (year-round) 8am – 1pm. You can purchase cupcakes in singles and smaller quantities at the Little Piggy Cupcakes Farmers Market booth.

Order cupcakes now through our online order form. Approximately $1 per mini cupcake, reduced price the more you order. $2.25 per regular-size cupcake. See the order form for exact pricing. Also offering custom cupcake toppers, inscription, and pick-up/delivery options.

Read about what people think of our cupcakes on Little Piggy Cupcakes Yelp page.