Hello Everyone,
My name is Denise and my wedding is right around the corner and I am very excited! I have been putting together all my info over the past couple of months so one day I can share with other brides my ideas as well as to show case other ideas that I have taken off of this wonderful forum. Thank you brides and bride to be for all your help. My wedding date is June 5, 2010 at Paradisus Punta Cana
I got engaged on the 4th of July 2009 in the middle of the Brooklyn Bridge.
This is the beautiful ring my fianc© placed on my finger
After that day there was no stopping me. The first thing I did was create my save the dates. Here is the magnet we chose.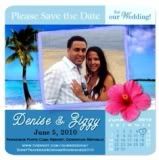 Next was the location. We decided on the Paradisus Punta Cana. This is the set up for our beach ceremony.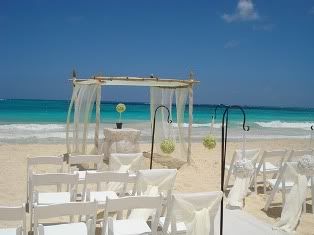 Cocktail Hour will be by the beach on the grassy area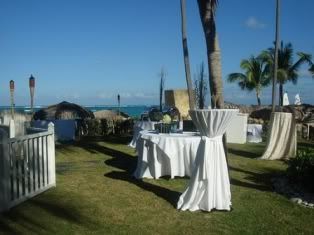 My Reception will take place at El Romantico Restaurant