Quote:
Originally Posted by cessyboston

i am asking my lil sis on monday to be my moh!!! yay i think she will be excited my mom told me she is so nervious....but this is what im buying form her a little something special....because she is....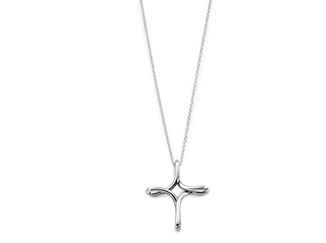 its from tiffanys its called the eternal cross....love when you open that blue box.........
Beautiful gift. She'll love it.
Just note - that cross comes in 2 sizes. Make sure you get the small one. The big one is soooo big. Brendan gave it to me a couple of years ago and I ended up returning it. It was way too big, and I'm a big girl - I still couldn't pull it off. And keep in mind that the chains are never very long. If you want a longer chain, you'll have to pay extra for it.